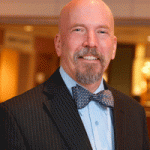 Toby Gouker, Ph.D. | Graduate Program Director
Ph.D., Applied Management and Decision Sciences, Walden University
M.B.A., University of Houston
B.S., Chemical Engineering, Worcester Polytechnic Institute
Show more
Toby Gouker, an adjunct with UMBC since 2011, has over 38 years of management experience in industry and academia. For the past five years, Toby served as the Provost and Chief Academic Officer for the SANS Technology Institute. In addition to his work with SANS, Toby held a number of academic positions over the past 10 years. As the Provost at Lyman Spalding Institute, he led the effort to build a global continuing education program for scientists and engineers, as the Vice President of University Affairs at American Graduate University, he functioned as the lead academic and operating officer, and as Executive Director at Laureate Education he led National Technological University through its merger with Walden University.

In addition to his academic endeavors, Toby has worked extensively in industry. He worked as the Chief Strategy Officer for LongView International Technology Solutions and as Chief Operating Officer for Computer Technology solutions to build federal healthcare information technology and security practices. Prior to his federal contracting positions, he was the Director of Operations at CertisUSA where he managed several biotech facilities, a Research and Development Manager at W.R. Grace commercializing power plant and other source air pollution control products, and a Project Leader for several synthetic fuels ventures at Exxon Research and Engineering.

Dr. Gouker received his Ph.D. in Applied Management and Decision Sciences from Walden University, his M.B.A. at the University of Houston, and a B.S. in Chemical Engineering at Worcester Polytechnic Institute. Dr. Gouker is also a Graduate Faculty member at American Graduate University and DeVry University.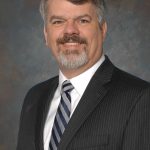 Keith R. Kirkwood | Adjunct Instructor
M.S., Engineering Management, UMBC
B.S., Computer Information Systems, Eastern Washington University
Graduate, U.S. Army Computer Science School
Show more
Mr. Kirkwood has almost 30 years of leadership and management experience in both industry and the U.S. Army. He is currently an Engineering Program Manager for Northrop Grumman Electronic Systems in Linthicum, MD. He has been with Northrop Grumman for 18 years in a variety of leadership and management positions. His assignments include serving as the Communications Integrated Product Team lead for the Tactical Exploitation System, Department Systems Engineering Manager for the C4ISR Department, Lead Systems Engineer and Chief Engineer for the Distributed Common Ground System-Army (Version 4), and the manager for the Processing Architectures Department in the Advanced Concepts & Technology Division. Keith has also served as technical business development engineer and has been a functional manager for the previous 9 years.

Prior to joining Northrop Grumman, Keith served as a Cavalry officer and a Systems Automation Acquisition officer for the United States Army for 11 years. As an acquisition officer, he was responsible for the software lifecycle management for the All Source Analysis System (ASAS). As a Cavalry officer, Keith was fortunate to be able to witness firsthand the fall of the East-West German border.

Keith's principal areas of interest include cyber security, system of systems engineering, processing architectures, intelligence processing systems, component based software engineering and model driven engineering.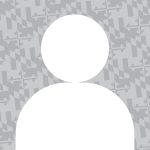 Sam Negahban Ph.D. | Adjunct Instructor
Ph.D., University of Maryland, College Park
M.S., Civil Engineering (Construction Management, Water Resources), Drexel University
B.S., Civil Engineering (Construction Management, Transportation), Drexel University
Show more
Fluent in Persian-Farsi
Doctoral Thesis: Utilization of Enterprise Resource Planning Tools by Small to Medium Sized Construction Organizations, A Decision Making Model

Dr. Sam Negahban has been a fixture in the Maryland Commercial Construction Industry for over 30 years. He is a Senior Vice President with Brawner Builders, Inc. based in Hunt Valley, MD. Currently, he is managing Brawner Builders Inc.'s facilities renovation programs for Federal, State, and local agencies. He has successfully developed a program to allow Brawner Builders, Inc. to compete and be awarded multiple Task Order, IDIQ, On-Call, Time & Material, Design Build Contracts. In addition, he has developed and managed a team that is currently competing successfully in public and private sector construction contracting.

Over the last twenty years, Dr. Negahban has developed an expertise for completing projects for Universities and local school districts under severe budgetary and time constraints. These projects have consisted of renovations to dormitories, lecture halls, class rooms, theaters, sport facilities, laboratories, and offices.

Dr. Negahban has published numerous research articles in journals and international conferences.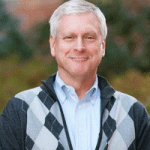 Jeff Ray, D.Mgt. | Adjunct Instructor
D.Mgt. SMC University (Zurg, Switzerland)
J.D. University of Maryland School of Law
M.S. Civil Engineering, University of Maryland
M.S. Engineering Management, George Washington University
B.S. Civil Engineering, University of Maryland
Show more
Dr. Jeffrey Ray, who began teaching for UMBC in 2011, is a Project Manager and Senior Systems Engineer at Northrop Grumman with 30 years of broad based problem solving experience related to the structured acquisition of information technology systems. Through his various positions at Northrop Grumman, Dr. Ray has managed the development and integration of software and computer hardware systems into military vehicle platforms, a Chemical, Biological, Radiological, Nuclear and Explosive (CBRNE) Integration and Test Lab (CITL) that brought in $25M worth of sales, implemented a data labeling system wrapper into the WinNT OS, qualified the integrated Command & Control software applications and introduced a streamlined IRAD documentation methodology adopted across the company.

Dr. Ray is a Subject Matter Expert in the areas of technical resource planning, staffing, and resource management, project planning and control, Scheduling, budget forecasting, and status reporting, systems engineering, integration and test, bringing structured process controls to software development, integration and test activities, and new business development and capture planning.

He received his B.S. and M.S. in Civil Engineering from the University of Maryland, a M.S. in Engineering Management from George Washington University, his J.D. from the University of Maryland School of Law, and his D.Mgt. from SMC University, Zurg, Switzerland.. Additionally, Dr. Ray is a PMI certified Program Management Professional (PMP), INCOSE Certified Systems Engineering Professional (CSEP), licensed Attorney at Law, certified six sigma black belt, registered Professional Engineer, and instrument rated private pilot with detailed knowledge of the national airspace system.

Learn more by visiting Dr. Ray's public LinkedIn profile.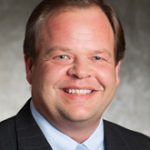 Charles R. Swassing, II | Adjunct Instructor
M.P.S., Cybersecurity Strategy and Policy, University of Maryland Baltimore County
B.A., Health Science and Policy, University of Maryland Baltimore County


Show more
Mr. Swassing has nearly 30 years of leadership and executive management experience in the information technology and healthcare fields serving as Chief Information Officer, Chief Technology Officer, and Chief Executive Officer. He founded and led three Maryland-based IT firms serving civilian government and military agencies, intelligence community, academia, and the private sector for 24 years.

Currently, Mr. Swassing is consulting as virtual CIO/CISO for firms in financial, manufacturing and construction industries. In these roles, he provides the leadership to assure IT capabilities, policies and cyber resiliency fully support corporate mission and performance objectives. Prior to this, Mr. Swassing served as CIO for a large regional healthcare provider. In this role, he managed the development of the IT mission, collaborated with the executive board to establish operational, governance and security policies and their application in electronic medical records systems. Previously, Mr. Swassing served as Management Information Systems Center Director for a U.S. Navy contractor, Computer Facility Administrator to the U.S. Department of Transportation, and Physical Scientist at the National Oceanic and Atmospheric Administration (NOAA).

Mr. Swassing received both his B.A. in Health Science and Policy and his M.P.S in Cybersecurity Strategy and Policy from UMBC. Mr. Swassing has published papers at international scientific community consortiums and IEEE conferences in the fields of ocean surface currents, digital signal processing, and RADAR and sonar applications in oceanographic research. Mr. Swassing is a member of IEEE since 1984.
Looking for more info?