The Training and Talent Development Certificate program at UMBC-Shady Grove offers a unique opportunity for HR professionals who want to specialize in talent management through a hybrid of in person and online courses.
Designed to address the increasing role of HR in performance improvement, our curriculum was developed as a partnership between UMBC's Industrial/Organizational Psychology and Learning and Performance Technology graduate programs.
Through this 12-credit program, you will learn the key principles relevant to training and development, including adult learning theory, needs assessment, training methodology, and analysis, design, development, implementation, and evaluation of training. The credits you earn as part of the Training and Talent Development graduate certificate can also be applied towards the M.P.S. in I/O Psychology, or the M.A. in Learning and Performance Technology.
COVID-19 updates for the Fall 2021 semester.
At a Glance
Locations Offered
Shady Grove (Rockville)/Online Hybrid Program
Programs Offered
Average Completion Time
Credit Hours
12 (Graduate Certificate)
Tuition & Fees
Start Date
Fall
Featured Event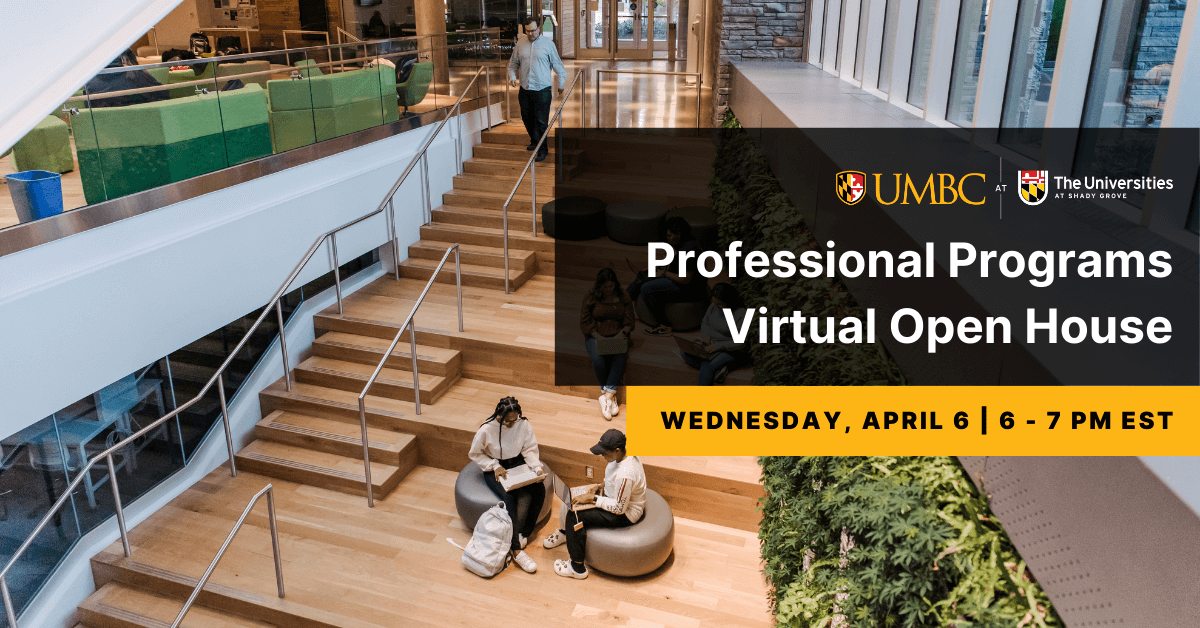 Spring 2022 Shady Grove Professional Programs Open House
Wednesday, April 6, 2022
Join us for our upcoming virtual Open House to explore how Shady Grove's professional programs can help you meet your goals, build your professional network, and equip you with the technical, leadership, and management skills that employers are looking for. You'll have the opportunity to meet with faculty and staff, gain information on financial aid and career opportunities, and find out why UMBC is the perfect place to expand your education.
See our full event listing for more opportunities to connect with us!

We're here to help! Stay connected with us.
---
Why Training and Talent Development?
As organizations place more emphasis on performance management, there is an increasing need for more learning and training professionals. Our program will help you learn these emerging training and talent development skills. Additionally:
In an analysis of job postings for Human Resources Managers in Maryland over the past 12 months, about half of the postings request skills in performance management and training.
Employment for HR managerial roles is expected to increase by 6% by 2029.
Both the Society of Industrial and Organizational Psychology (SIOP) and the Society for Human Resource Management (SHRM) have noted the shift within HR moving from a supply chain view of recruiting and staffing, to that of talent management.
---
Why UMBC?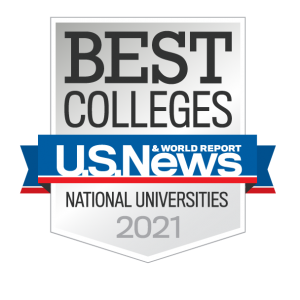 An invaluable network: As industry experts, our faculty combine their professional experience with theory to provide a rigorous and relevant classroom experience as well as valuable networking opportunities.
Opportunities beyond the classroom: UMBC students are invited to participate in assorted career services events, departmental talks, technical research groups, and other extracurricular activities during the year to enhance your education and UMBC student experience in ways beyond simply coursework.
Flexibility: Our small classes provide a mix of in-person and online instruction, giving students the best of an in-classroom experience while allowing for work-school-life balance.
Convenient location: The Training and Talent Development program is a hybrid program, with in person courses based at UMBC-Shady Grove in Rockville, MD, which is conveniently located near the job hubs of Baltimore, Washington D.C. and Northern Virginia.
Looking for more info?