Featured Events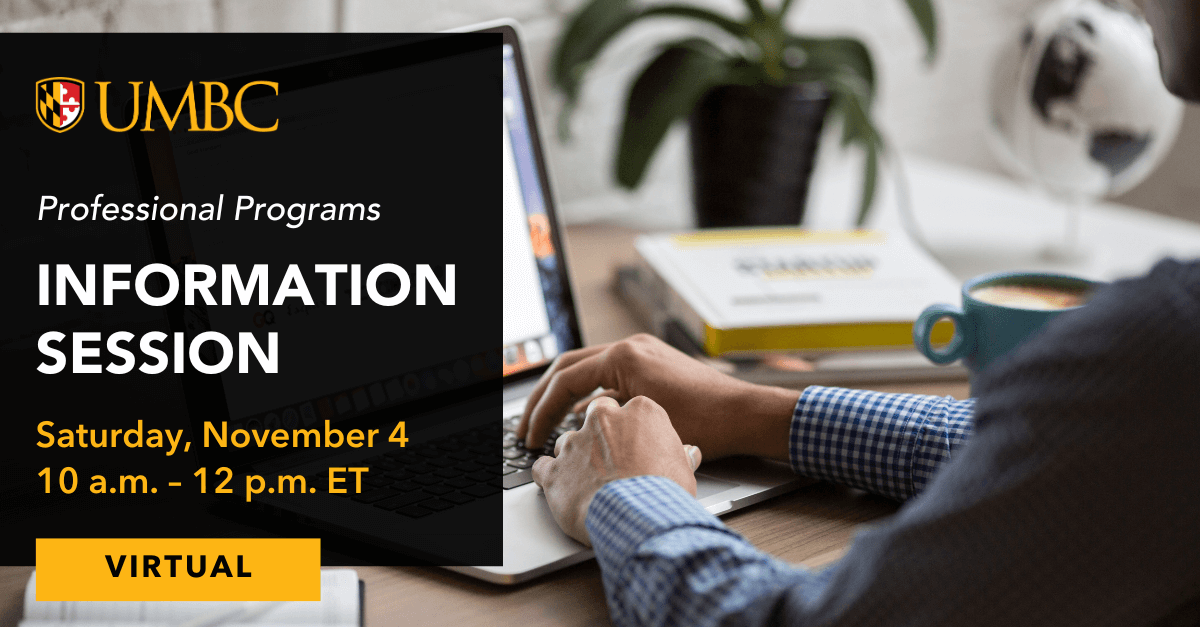 Professional Programs Virtual Information Session
Saturday, November 4 at 10:00 am
Join us for our upcoming virtual information session to explore how our professional programs can help you meet your goals, build your professional network, and equip you with the technical, leadership, and management skills that employers are looking for.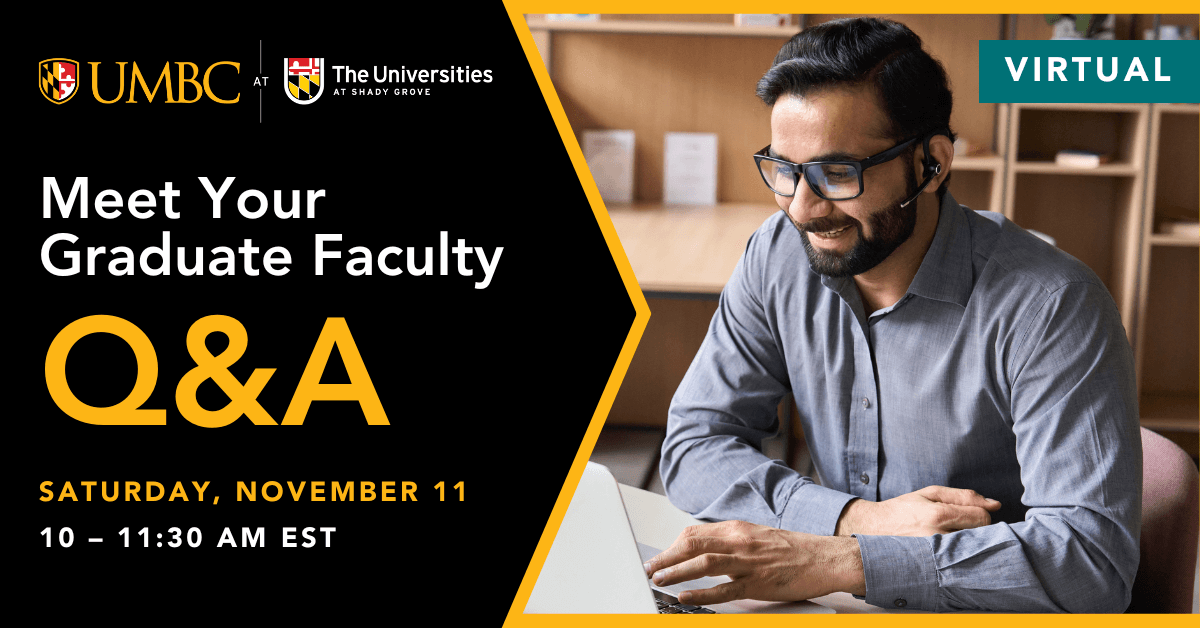 UMBC-Shady Grove Professional Programs Graduate Faculty Q&A – Virtual
Saturday, November 11 at 10:00 am
Join UMBC-Shady Grove Professional Programs for our upcoming virtual Q&A for a chance to ask our faculty members your questions about our programs!
Unable to attend? See our full event listing for more opportunities to connect with us!
Address
Main Office
1000 Hilltop Circle
Sherman Hall East 4th Floor
Baltimore, MD 21250
410-455-2336
Shady Grove
9630 Gudelsky Drive
Rockville, MD 20850
301-738-6081