UMBC-Shady Grove's graduate certificate program in Organizational Consulting is designed for professionals who are interested in a consulting career.
Throughout this 12-credit program, you will gain the practical skills and knowledge needed to succeed as an external or internal consultant solving human performance challenges. In addition to acquiring a broad perspective of consulting practices, you will have the opportunity to examine the roles, functions, and processes used to solve real-world organizational issues.
Our curriculum was developed as a partnership between UMBC's Industrial/Organizational Psychology and Learning and Performance Technology graduate programs. The credits you earn as part of the Organizational Consulting graduate certificate can also be applied towards the M.P.S. in I/O Psychology, or the M.A. in Learning and Performance Technology.
For up-to-date information on how UMBC is responding to COVID-19, visit Retriever Ready: COVID-19 Response.
At a Glance
Locations Offered
Shady Grove (Rockville)/Online Hybrid Program
Credit Hours
12 (Graduate Certificate)
Featured Event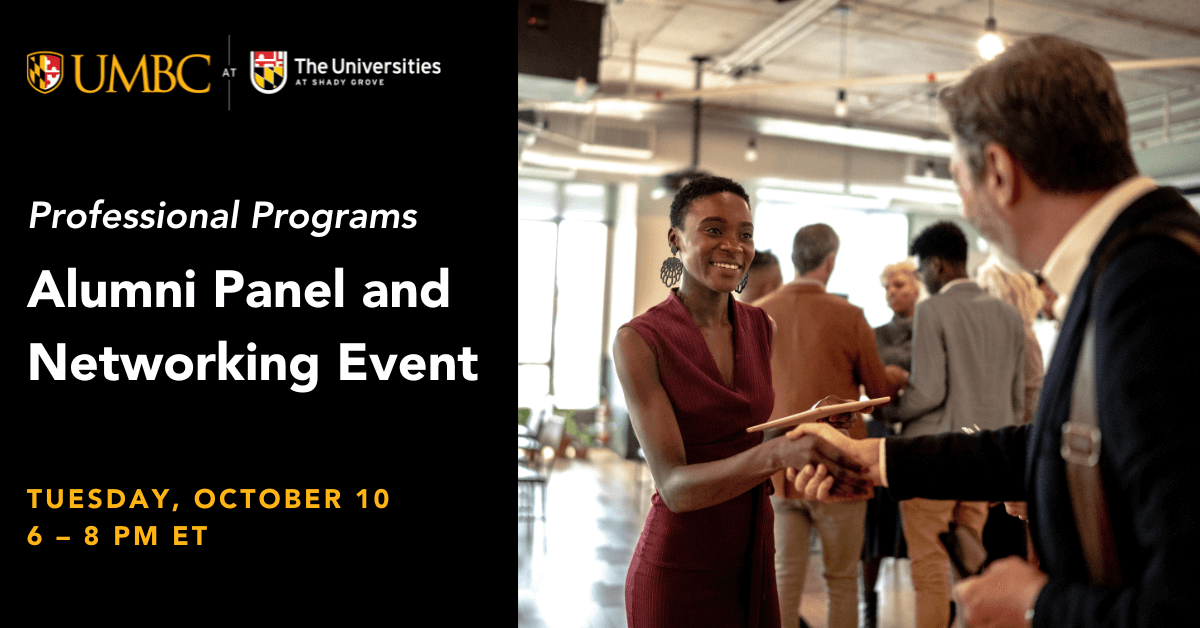 UMBC-Shady Grove Professional Programs Alumni Panel and Networking Event
Tuesday, October 10
Join us for an overview of UMBC-Shady Grove's graduate degree options, a panel discussion with program alumni who are active in their industry, and an opportunity to interact one-on-one with program directors and current students.
We're here to help! Stay connected with us.
---
Why Organizational Consulting?
According to Labor Insight, a labor market analytics software, there is a very high demand for Management Analysts/Organizational Consultants in Maryland with almost 8,000 jobs posted in the last 12 months.
Employment of management analysts/organizational consultants is projected to grow 11 percent from 2019 to 2029, almost triple the national average for all occupations.
Demand for the services of these workers is expected to increase as organizations continue to seek ways to improve efficiency and control costs.
The DC, Maryland, and Virginia metropolitan area holds the highest concentration of jobs for organizational consultants, with an annual mean salary of $109,000.
---
Why UMBC?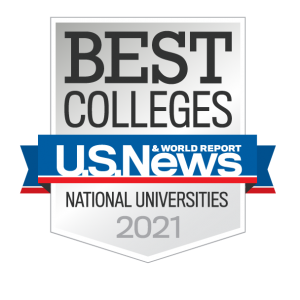 An invaluable network: As industry experts, our faculty combine their professional experience with theory to provide a rigorous and relevant classroom experience as well as valuable networking opportunities.
Opportunities beyond the classroom: UMBC students are invited to participate in assorted career services events, departmental talks, technical research groups, and other extracurricular activities during the year to enhance your education and UMBC student experience in ways beyond simply coursework.
Flexibility: Our small classes provide a mix of in-person and online instruction, giving students the best of an in-classroom experience while allowing for work-school-life balance.
Convenient location: The Organizational Consulting program is a hybrid program, with in person courses based at UMBC-Shady Grove in Rockville, MD, which is conveniently located near the job hubs of Baltimore, Washington D.C. and Northern Virginia.
Looking for more info?