Distinguish yourself from other candidates applying for community college and four-year college teaching positions by earning UMBC's fully online Post-Master's Certificate in College Teaching and Learning Science.
Students in this one-year certificate program will explore key topics like culturally responsive teaching, engaging diverse college learners, reaching students with motivation strategies, assessing college-level learning, and designing courses using innovative practices. Rooted in learning science, the program is appropriate for subject matter experts who are eager to understand and apply the latest learning research to their face-to-face, hybrid, or online classroom. UMBC is well-known for a commitment to diversity, inclusion, and student engagement, and these values are woven throughout the courses in the certificate.
For up-to-date information on how UMBC is responding to COVID-19, visit Retriever Ready: COVID-19 Response.
At a Glance
Locations Offered
Programs Offered
Program Details
Completion time: 1 year, part-time
15 credit hours
Tuition & Fees
Start Date
Fall/Spring
We're here to help! Stay connected with us.
Featured Event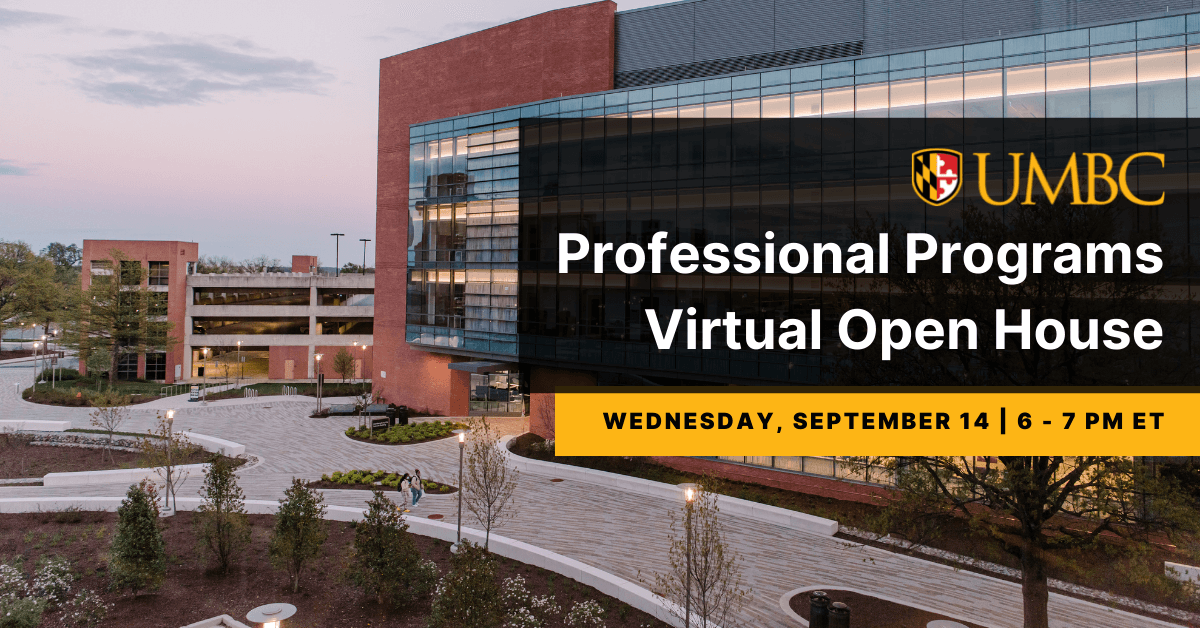 Professional Programs Open House
Wednesday, September 14
Whether you're considering a career change or you need a respected professional credential to transition into a management role, UMBC's Professional Graduate Programs will help you achieve the career of your dreams. 
Attendees will also be eligible to win a scholarship during their session!
See our full event listing for more opportunities to connect with us!
---
Why earn a Post-Master's Certificate in College Teaching and Learning Science?
There is growing evidence that active and innovative approaches to learning are necessary to reach, retain, and successfully educate college learners. This certificate program will provide current and future educators with empirically-based knowledge, skills, and strategies to address successful learning at the college level.
The certificate is appropriate for current or aspiring community college faculty, adjunct faculty, post-master's graduate students, university teaching faculty, or individuals transferring from other sectors into college teaching or academia. Students in the program will also complete the Applying the Quality Matters Rubric workshop and acquire a certificate of completion that would then become part of their formal teaching portfolio.
Why College Teaching at UMBC?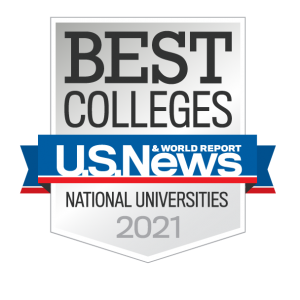 Learn from the best: UMBC is ranked by U.S. News & World Report as the #12 top university for undergraduate teaching in the nation;
UMBC is the only school in Maryland in the top 20 for undergraduate teaching or innovation;
Wall Street Journal/Times Higher Education college rankings recently recognized UMBC as one of the top 300 universities in the nation;
Times Higher Education's new impact ranking named UMBC #3 in the nation for achieving social and economic impact;
Visit UMBC's full profile on the U.S. News website. See additional rankings on UMBC News.
Looking for more info?