The Community Leadership programs at UMBC prepare aspiring and practicing leaders with the skills and experience needed to generate transformative social change. The interdisciplinary program emphasizes highly applied coursework, relationship building, and hands-on practical experiences which are essential components for developing strong leadership skills.
These programs are designed for working professionals and offer courses in the evening and in Baltimore City to accommodate students with full-time jobs. UMBC offers a 9-course Community Leadership Master's program (M.P.S. in Community Leadership) as well as a 4-course post-baccalaureate certificate in Community Leadership.
Our unique program pathways encourages students to tailor their education to their interests: Urban Studies; Non-Profits/Social Sector; Social Entrepreneurship.
COVID-19 updates for the Fall 2021 semester.
---
At a Glance
Locations Offered
Programs Offered
Average Completion Time
3 years (Master's part-time)
1 year (Certificate part-time)
Credit Hours
30 (Master's)
12 (Certificate)
Tuition & Fees
Start Date
---
Why Community Leadership?
The Community Leadership graduate programs at UMBC draw from a wide range of disciplines–including Entrepreneurship, Public Policy, and Sociology– to give students a thorough understanding of the social, political, and economic context in which aspiring community leaders will be doing their work.
The structure of the program helps students integrate into communities and organizations through deeply immersive experiential learning opportunities. Students will identify and examine key issues facing a specific community-oriented organization and develop and deliver a research based intellectual product that both enhances the student's professional development and broadens the capacity of the partner organization.
We're here to help! Stay connected with us.
Featured Event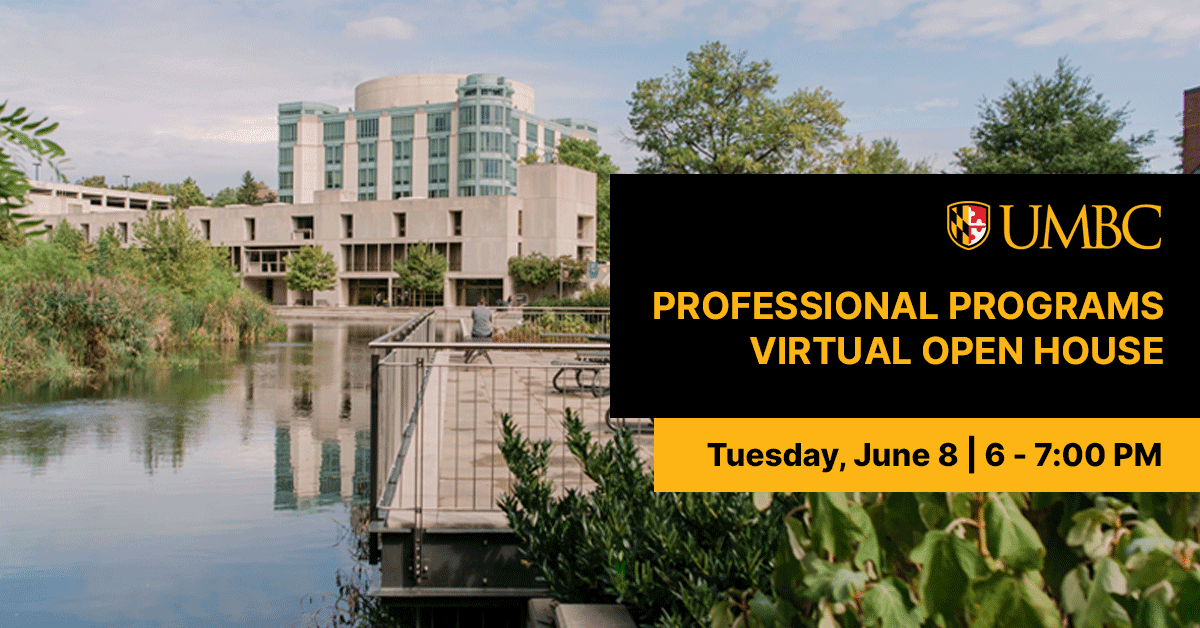 Summer 2021 Main Campus Professional Programs Open House
Tuesday, June 8 @ 6:00 pm
Join us for our upcoming Open House to explore how our professional programs can help you meet your goals, build your professional network, and equip you with the technical, leadership, and management skills that employers are looking for. You'll have the opportunity to meet with faculty and staff, gain information on financial aid and career opportunities, and find out why UMBC is the perfect place to expand your education.
Unable to attend? See our full event listing for more opportunities to connect with us!
Why UMBC?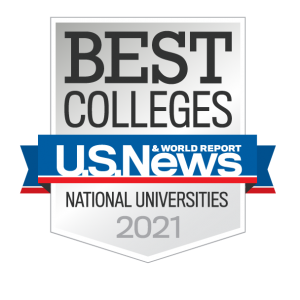 Our small evening classes provide the best of an in-classroom experience while allowing for work-school-life balance.
Campus is located just outside of Baltimore, a city with a long legacy of grassroots social change, providing the ideal place for students to engage with community-based organizations and develop strong leadership skills.
UMBC has a deep and long-held commitment to building community partnerships and tackling issues of social justice with rigor, curiosity, and creativity.
Classes are conveniently offered on UMBC's main campus, located just five minutes from BWI Airport, with easy access to I-95 and the 695 Beltway, or the Lions Brothers Building in Baltimore.
What Is an MPS Degree?
An MPS degree is a non-thesis graduate degree designed to provide you with applied and professional knowledge in your area of study. While traditional Master's programs tend to focus on theory and research, a Master's of Professional Studies will equip you with specialized domain knowledge and hands-on learning opportunities that focus on developing one's career. Our MPS programs are designed with your career goals in mind!
Looking for more info?