The Industrial/Organizational Psychology program at UMBC-Shady Grove offers an innovative and engaging curriculum led by industry experts.

UMBC's Master's program in I/O Psych within the Department of Psychology is a unique, highly applied program which provides graduate training focused on developing skills that are relevant in today's job market. Students explore and integrate important topics including organizational behavioral management, consulting, human factors, and professional human resources practice. Our graduates develop a professional portfolio while building strong relationships with faculty practitioners and industry professionals.

This program is ideal for students who want to work in areas such as: Human Resources, Talent Acquisition, Talent Assessment and Talent Management, Organizational Behavior and Development, and Training and Development.

Upcoming Events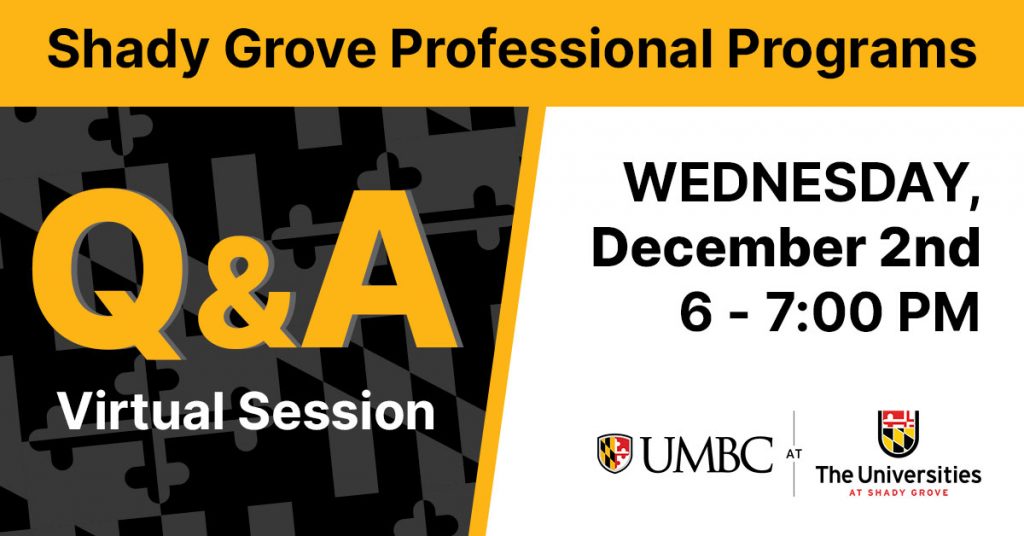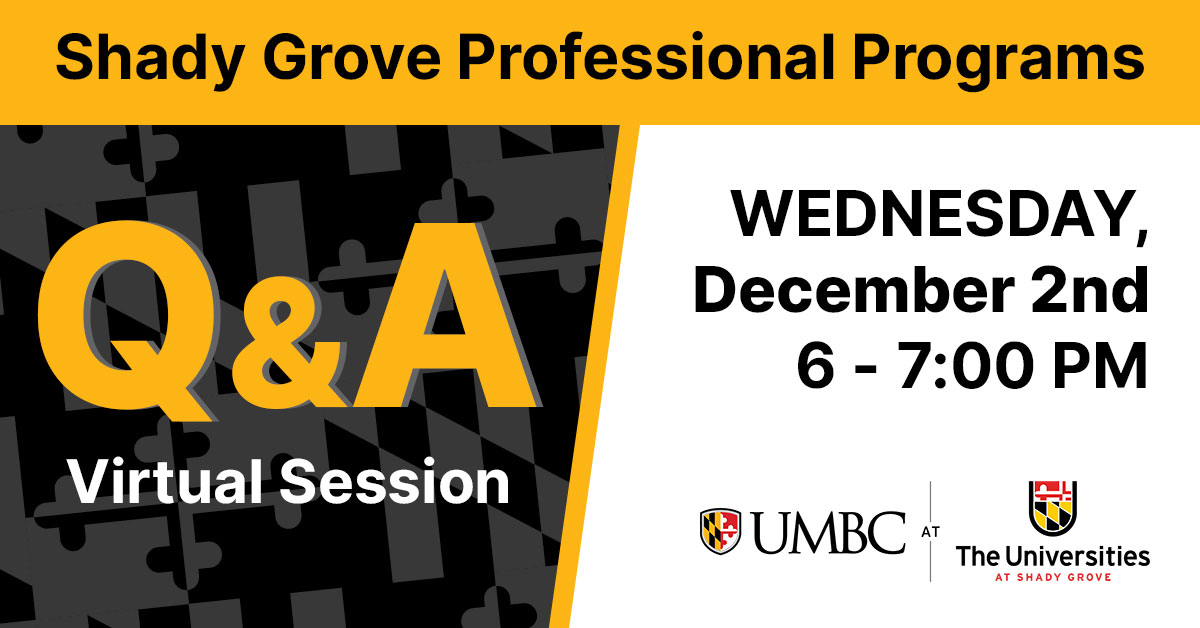 We're here to help! Stay connected with us.
---
At a Glance
Locations Offered
Programs Offered
Average Completion Time
2 years (Master's part-time)
Credit Hours
Tuition & Fees
Start Date
Fall
---
Why Industrial/Organizational Psychology?

As organizations become more complex, there is an increasing need for professionals who understand the psychology of industry. Our program will give you experience with the practical and relevant skills needed to thrive in this emerging field.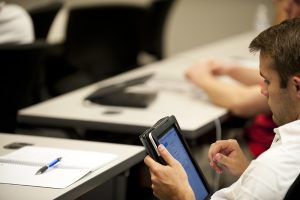 Industrial/Organizational Psychology professionals contribute to an organization's success by improving the performance, satisfaction, safety, health and well-being of its employees
The number of positions in I/O Psychology and wages for I/O Psychologists are increasing year-over-year
Many diverse career paths are available for those with an I/O Psychology degree. These include working in the private sector, governmental agencies, education, and consulting
Many advanced career opportunities require the completion of a Master's degree
What Is an MPS Degree?
An MPS degree is a non-thesis graduate degree designed to provide you with applied and professional knowledge in your area of study. While thesis focused Master's programs tend to be more research oriented, our degree offers the theoretical foundations, specialty courses, and experiential opportunities toward developing your career as an I/O Psychology practitioner. Our MPS programs are designed with your career goals in mind!
Why UMBC?
An invaluable network: UMBC's Industrial/Organizational Psychology Master's Program is led by a distinguished faculty of practitioners in the field.
Opportunities beyond the classroom: The self-selected mentoring program provides students with the opportunity to receive industry understanding and career guidance from Advisory Board members.
Flexibility: We schedule our classes around the needs of busy working professionals. We offer courses in a flexible format, with in-person classes available in early evenings as well as some Saturday courses. Some course offerings include compressed summer semesters and select online offerings.
Convenient locations: The I/O Psychology program is an in-person program based at UMBC-Shady Grove in Rockville, MD, which is conveniently located near the job hubs of Baltimore, Washington D.C. and Northern Virginia.
If you are looking for an industrial/organizational psychology graduate program that is designed with your career goals and needs in mind, we encourage you to explore our site. Learn more about our program requirements and application process by downloading our program guide, or explore our course descriptions and faculty bios to find out more about our approach to industrial/organizational psychology training. Bring your future into focus with an industrial/organizational psychology graduate degree from UMBC.
Looking for more info?