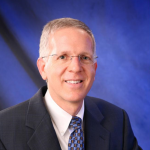 Mark Schenerman, Ph.D | Graduate Program Director

Ph.D., Biochemistry and Molecular Biology, University of Florida
B.S., Medical Technology, University of Maryland


Show more
Dr. Mark Schenerman is currently Graduate Program Director and Professor of the Practice of Biotechnology at UMBC. He is also President of a consulting firm (CMC Biotech-MAS Consulting) that he founded and is advising academic, industry, and regulatory agency groups. He is an experienced biopharmaceutical scientist and executive (over 25 years) who was responsible for leading cross-functional Chemistry, Manufacturing, & Control (CMC) strategy and teams at Novavax and MedImmune/AstraZeneca. Dr. Schenerman headed an R&D group at MedImmune/AstraZeneca that performed structural and biological characterization of preclinical and clinical products, stability and release testing, technology transfer to quality control and ongoing product development support. Since joining MedImmune in 1994, Dr. Schenerman played an integral role in developing and leading the company's Analytical Biochemistry function, supporting all stages of product development.

Prior to joining MedImmune, Dr. Schenerman held positions in biologics development and research and development at Bristol-Myers Squibb Company and was a post-doctoral fellow at Cornell University. He earned his Bachelor's degree in Medical Technology at the University of Maryland and his doctorate in Biochemistry and Molecular Biology at the University of Florida.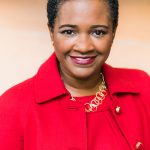 Dr. Annica Wayman, Ph.D. | Associate Dean
Ph.D., Mechanical Engineering, Georgia Institute of Technology
M.S., Mechanical Engineering, Georgia Institute of Technology
B.S., Mechanical Engineering, UMBC

Show more
Dr. Annica Wayman is the Associate Dean for Shady Grove Affairs in the College of Natural and Mathematical Sciences (CNMS) for UMBC. She is responsible for administering and directing the undergraduate Translational Life Sciences Technology (TLST) program and Master of Professional Studies in Biotechnology at the Universities at Shady Grove (USG).

Dr. Wayman received her B.S. in Mechanical Engineering from UMBC and Ph.D. and M.S. in Mechanical Engineering from the Georgia Institute of Technology. Her research focus at Georgia Tech was on selectin-mediated cell adhesion. Following Georgia Tech, Dr. Wayman worked at Becton, Dickinson & Co. (BD) where she served in various R&D engineering roles ranging from advanced technology development to new product development for their anesthesia platform. Immediately prior to her UMBC appointment as Associate Dean, she was Division Chief of the Research Partnerships for Development unit in the Global Development Lab at the United States Agency for International Development (USAID) where her team managed scientific research policies and programs for the agency and its more than 90 field offices worldwide and developed research partnerships with higher education institutions, federal science agencies, global development institutions, and private sector companies.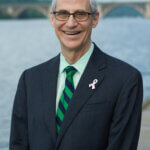 Dr. Wilson Bryan | Graduate Faculty





Show more
Wilson Bryan is a neurologist who graduated from the University of Chicago Pritzker School of Medicine. Dr. Bryan served on the neurology faculty of the University of Texas Southwestern Medical School for 13 years. He has been an investigator on clinical trials in cerebrovascular disease and neuromuscular disorders, particularly amyotrophic lateral sclerosis. Dr. Bryan joined the United States Food and Drug Administration (FDA) in 2000. From 2016 until his recent retirement, he served as Director of the Office of Tissues and Advanced Therapies (OTAT) in the Center for Biologics Evaluation and Research (CBER). OTAT was responsible for the regulation of gene therapies, cellular therapies, genetically-modified cells (e.g., chimeric antigen receptor T cells), tissue-engineered products, plasma protein therapeutics (e.g., immunoglobulins; coagulation factors), selected medical devices, and xenotransplantation, covering a full range of medical indications. Of the thousands of applications in the OTAT portfolio, approximately 50% were for the treatment of rare diseases.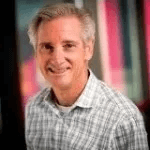 Darren Dasburg | Graduate Faculty
M.B.A., Duke University
B.S., Mechanical Engineering, Colorado State University


Show more
Bringing over 39 years of technical operations experience in a variety of small and large molecule settings, Darren Dasburg recently departed AstraZeneca as Vice President Global PMO & Strategy in 2017 after his role as Site GM for the Boulder Manufacturing Center beginning in September 2015 when AstraZeneca/MedImmune acquired the former Amgen biologics production facility, retrofitted and started up through 2017. He is currently in advancing discussions for cell and gene therapy start-ups.

Previously, Darren held the position of Vice President MedI BioVentures building partnerships in Korea, Japan and China for biosimilar development. Before then, VP of Capacity Utilization with where he led the first of its kind capacity sharing arrangement to support bio-manufacturing production. Prior to that, he was a Founding Partner in a consulting venture where he provided executive management team leadership in the areas of technical operations, manufacturing operations, project management, and business strategy. Darren did his formative years and ultimately served as Vice President of Corporate Engineering with GlaxoSmithKline.

Darren holds a Bachelor's of Science in Mechanical Engineering from Colorado State University and a MBA from Duke University's Fuqua School of Business and advanced certificates in biotechnology from MIT. He is a licensed Professional Engineer in North Carolina and has worked on the ISPE Bio Mfg Conference since its inception.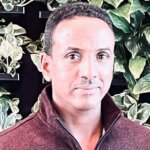 Samson Gerbetnsae, Ph.D. | Graduate Faculty

Ph.D., University of Pretoria, South Africa



Show more
Dr. Samson Gebretnsae is a principal bioconjugation R&D and process development scientist at NJ Biopharmaceuticals.

His work focuses on enabling start-ups and large pharmaceutical companies to bring new cancer and genetic disorder therapeutics to patients by producing antibody drug and oligonucleotide conjugates. His work involves the design and partial synthesis of linkers, oligonucleotide, and peptide solid phases synthesis, and bioconjugation of payloads and oligonucleotides to antibodies and other drug delivery systems.

In addition, Dr. Gebretnsae worked as a lecturer at the University of Pretoria, South Africa, for six years and has been an adjunct professor at UMBC teaching design of experiment for the last five years. Dr. Gebretnsae wrote the chemistry section of grade 11 and 12 physical science South Africa school textbooks.

He received a Ph.D. from the University of Pretoria, South Africa, where he studied organic synthesis chemistry, then held a post-doctoral fellowship at Novartis, Switzerland. Since then, he held several positions at several companies.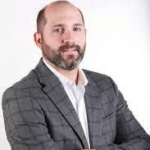 Kevin Knapstein | Adjunct Instructor
Master of Engineering, University of Maryland, College Park
B.S., Physiology, University of Maryland, College Park
B.S., Biological Resources Engineering, University of Maryland, College Park

Show more
Kevin Knapstein has over 14 years of experience in process development, technology transfer, and biotech curriculum development. In his previous role as the Manager within the Biotechnology Research and Education Program (BREP) at the University of Maryland, he provided upstream process development, scale-up, and tech transfer for a variety of biotech clients in the pre-clinical workspace. In addition, he has over 10 years of experience developing course curriculums for undergraduate and graduate engineering courses with a focus on practical biotechnology and biopharmaceutical engineering applications. His current work involves technology transfer consulting.

Kevin received a B.S. in Biological Resources Engineering, B.S. in Physiology, and a Master of Engineering all from the University of Maryland – College Park.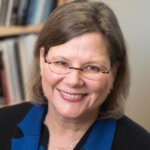 Lynn Langer, Ph.D. | Graduate Faculty





Show more
Lynn Johnson Langer, Ph.D., MBA, is managing partner at BioPlan Associates where she heads the organization development team. She was most recently Executive Dean of Academic Programs at the Foundation of Advanced Education in the Sciences (FAES) at the National Institutes of Health—the NIH graduate school. Prior to joining FAES, Dr. Langer was at Johns Hopkins University for 17 years where she served as Acting Associate Dean and was a fulltime faculty member and director of enterprise, entrepreneurship, international, and regulatory science programs in the Center of Biotechnology Education. Dr. Langer is an executive coach, organization development consultant, and adjunct faculty member at the University of Maryland Baltimore County and Johns Hopkins University. She has over 70 publications of articles and book chapters mainly in biotechnology business and leadership.

She is passionate about helping to preserve, protect and restore the Chesapeake Bay and serves as the Chair of the Board of the Arundel Rivers Federation. Dr. Langer was appointed by the Governor of the State of Maryland to serve on the board of directors of the Maryland Technology Development Corporation (TEDCO). She previously served on the FAES Board of Directors. She served as Chair of the Board and was President of Women In Bio, an organization of professionals committed to fostering leadership and encouraging entrepreneurship and career development of women active in the life science industry.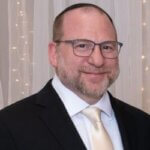 Michael S. Lebowitz, Ph.D. | Graduate Faculty

Ph.D., Biochemistry, Cellular and Molecular Biology, Johns Hopkins University School of Medicine



Show more
Michael S. Lebowitz, Ph.D. is currently the CSO and a cofounder of Athanor Biosciences, Inc., a Maryland-based biopharmaceutical company with novel and enabling immunotherapeutic, vaccine, and companion diagnostic platforms targeting conditions with large unmet clinical needs including cancer and infectious disease. Athanor is located at bwtech@UMBC. He also serves as the CSO of 20/20 GeneSystems, Inc., a Maryland-based diagnostics company providing immunochemical and molecular diagnostics in a CAP/CLIA certified lab including a proprietary AI-enhanced multi-cancer early detection test. Dr. Lebowitz has been an adjunct faculty member, teaching within the AAP M.S. in Biotechnology program at Johns Hopkins University for almost 20 years. In the Fall of 2022 he joined the Biotechnology Department at UMBC as adjunct faculty teaching within the M.P.S. in Biotechnology Program at UMBC-Shady Grove. He holds a Ph.D. in Biochemistry, Cellular and Molecular Biology from the Johns Hopkins Medical Institutions where he also completed postdoctoral training in immunopathology. He has worked in the Biotech industry for over 25 years.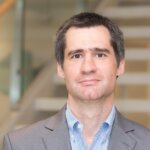 Dr. Milos Miljkovic | Graduate Faculty





Show more
Dr. Miljković is board-certified in hematology, medical oncology, and internal medicine, and currently serves as the Chief Medical Officer at Cartesian Therapeutics, a clinical-stage biotechnology company in Gaithersburg, Maryland, developing RNA cell therapeutics. Prior to joining Cartesian he was at the National Cancer Institute for over seven years, where as Staff Clinician he specialized in early-stage trials in immuno-oncology. Dr. Miljković has served as Principal Investigator on 6 clinical trials of immunotherapy and targeted agents and as Associate Investigator on more than 20 others. He completed residency at the Johns Hopkins University and Sinai Hospital of Baltimore program in internal medicine, followed by clinical and research fellowships in the joint NCI/NHLBI program at the NIH, where he also served as Chief Fellow.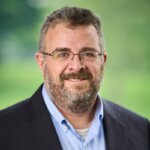 Ken Miller, Ph.D. | Adjunct Instructor
Ph.D., Biological Sciences, Carnegie Mellon University
B.S., Biochemistry, Case Western Reserve University


Show more
Dr. Ken Miller has 18 years of CMC analytical experience in the biopharmaceutical industry. He is currently a leader in the Quality Control Analytical Technologies (QCAT) organization at BioMarin Pharmaceutical and is responsible for the centralized program management of stability, reference standards and critical reagents for clinical and commercial programs within BioMarin's portfolio. Prior to joining BioMarin Pharmaceutical, Dr. Miller served in leadership positions with MedImmune Biopharmaceutical Development and AstraZeneca Biologics Global Technical Operations.

Dr. Miller received his B.S. in Biochemistry from Case Western Reserve University and Ph.D. in Biological Sciences from Carnegie Mellon University. He currently teaches BTEC 664: Quality Control and Quality Assurance of Biotechnology Products and serves as a guest lecturer for BTEC 660: Development and Regulation of Biopharmaceuticals.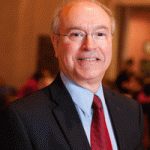 Antonio Moreira | Vice Provost, Graduate Faculty
Ph.D., Chemical and Biochemical Engineering, University of Pennsylvania
M.S., Chemical and Biochemical Engineering, University of Pennsylvania
B.S., Chemical Engineering, University of Porto, Portugal

Show more
Antonio Moreira is the Vice Provost for Academic Affairs and a professor of Chemical and Biochemical Engineering at University of Maryland, Baltimore County. Dr. Moreira has both previous (Schering-Plough Corporation) and ongoing biotechnology industry contacts and experience. He draws from first-hand work in research and development, scale-up and introduction to commercialization of biotechnology products, such alpha interferon. Dr. Moreira has an active research program in bioprocess engineering and is a consultant to various biotechnology and pharmaceutical companies.

He has received various awards including a NATO Senior Fellowship and the James Aggalloco Award from the Parenteral Drug Association. He served as the President for the Chesapeake Bay Area Chapter of the International Society for Pharmaceutical Engineering; he is immediate past-chair of the Council for Biotechnology Centers for the BIO Industry Organization, and serves on scientific advisory boards for various organizations. Dr. Moreira is Chairman of Peritus Consultants, Inc. an international consulting corporation. He is also a graduate of Leadership Maryland, class of 1998.

He received his B.S. in Chemical Engineering from the University of Porto in Portugal and his M.S. and Ph.D. in Chemical and Biochemical Engineering from the University of Pennsylvania. Dr. Moreira is the Graduate Program Director for the Graduate Certificate in Biochemical Regulatory Engineering. He currently teaches BTEC 660: Regulatory Issues in Biotechnology and BTEC 662: Good Manufacturing Practices and Bioprocesses.

View Dr. Moreira's public LinkedIn profile.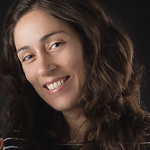 Irina Ramos | Adjunct Instructor
Ph.D., Chemical and Biochemical Engineering, UMBC
B.S., Chemical Engineering, University of Oporto


Show more
Irina Ramos has over 7 years of experience in Biopharmaceutical Downstream Processing Development. As Scientist in MedImmune's Purification Process Sciences department in Gaithersburg, MD, she manages downstream process development and optimization, scale up, technology transfer activities into cGMP manufacturing to supply clinical trials and contributes to regulatory submissions.

Dr. Ramos received her B.S. in Chemical Engineering from the University of Oporto, School of Engineering and her Ph.D. in Chemical and Biochemical Engineering from UMBC. She primarily teaches BTEC 653.

View Dr. Ramos' LinkedIn profile.

Carol Spiegel, J.D | Adjunct Professor

J.D., George Washington University
M.Sc., Johns Hopkins University
B.Sc., Mundelein College of Loyola University (Chicago)

Show more
Carol A. Spiegel is a former Administrative Patent Judge, serving at the U.S Patent and Trademark Office from 1999-2010 before retiring from federal government service. Judge Spiegel specialized in Biotechnology and chemical arts; adjudicating ex parte appeals, reissue ex parte and inter partes reexaminations, as well as interference cases. Prior to her appointment to the Board, Judge Spiegel served as a Primary Examiner in the Biotechnology Group. Judge Spiegel received numerous awards at the Patent Office, including Department of Commerce Bronze and Gold Medals. Prior to joining the Patent Office, she worked at a variety of technical, supervisory and management positions in hospital clinical libraries.

She is also board certified as a Chemist and Specialist in Clinical Chemistry by the American Society for Clinical Pathology. Judge Spiegel is a member of the MAryland State Bar and is admitted to practice before the Supreme Court of the United States, the U.S. Court of Appeals for the Federal Circuit, and is a registered attorney before the U.S. Patent and Trademark Office.

Since retiring from federal service, Judge Spiegel has co-authored multiple editions and supplements of Post-Grant Patent Practice (Bloomberg BNA Press), consulted on a various patent litigation matters, been of Counsel at Carmichael IP, and has lectured on legal and ethical issues in biotechnology and public health (including UMBC and FAES at NIH). She currently enjoys retirement and consulting on patent matters.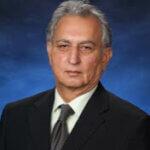 Kuldip Sra, Ph.D. | Graduate Faculty

Ph.D., Biochemistry, Seton Hall University
M.S., Biochemistry, Seton Hall University
B.Sc., Panjab University (India)


Show more
Dr. Kuldip Sra has over 30 years of experience of working in Biotech and Biopharma companies. Over his extended experience, Dr. Sra has worked on CMC product developments for Vaccines, C&G Therapy, Crispr Gene editing, Mabs and Vectors. During his career, he has worked on commercialization of 5 approved drugs and worked on over 15 INDs/IMPDs submissions.

Lately. Dr. Sra served as Executive Director of Late-Stage Development at Crispr Therapeutics where he led both analytical and Quality control functions for allogenic and autologous clinical drug products (in C&G products, Hematology, RegenMed modalities). Dr. Sra worked on Phase 2/3, PPQ and BLA readiness for Crispr programs.

Prior to Crispr, Dr. Sra was QC Director at Kite where he was involved in QC lot release of over 220 clinical DP lots. Besides QC, Dr. Sra also managed Raw Material Testing and Environmental Monitoring groups. At Kite, Dr. Sra worked on Kite's two commercial products: Yescarta and Tecartus. To deliver cancer drugs to the R/R terminal patients in an expedited mode, in Kite QC lab, the cancer drugs' lots of release time was reduced significantly from 6 weeks to < 1 week (reduction of >80% in time of release).

Dr. Sra worked for 15 years in Aviron/MedImmune/AstraZeneca in various capacities. He was involved in commercialization of three vaccine drug products. Dr. Sra designed and executed product comparability protocol to compare Vaccine drug products manufactured in Europe and in USA. The successful execution of comparability protocol increased the manufacturing capacity by ~30%.

As an integral member of multiple product teams Dr. Sra has written CMC sections for briefing documents, INDs, BLA, CTAs, and has written responses and justifications to Regulatory agencies' inquiries.
Kuldip obtained M.S. and Ph.D. degrees in Biochemistry from Seton Hall University in Biochemistry and B.Sc. in Honors from Panjab University, India.
Looking for more info?