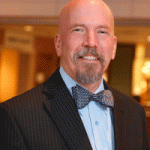 Toby Gouker, Ph.D. | Graduate Program Director
Ph.D., Applied Management and Decision Sciences, Walden University
M.B.A., University of Houston
B.S., Chemical Engineering, Worcester Polytechnic Institute

Show more
Toby Gouker, an adjunct with UMBC since 2011, has over 38 years of management experience in industry and academia. For the past five years, Toby served as the Provost and Chief Academic Officer for the SANS Technology Institute. In addition to his work with SANS, Toby held a number of academic positions over the past 10 years. As the Provost at Lyman Spalding Institute, he led the effort to build a global continuing education program for scientists and engineers, as the Vice President of University Affairs at American Graduate University, he functioned as the lead academic and operating officer, and as Executive Director at Laureate Education he led National Technological University through its merger with Walden University.

In addition to his academic endeavors, Toby has worked extensively in industry. He worked as the Chief Strategy Officer for LongView International Technology Solutions and as Chief Operating Officer for Computer Technology solutions to build federal healthcare information technology and security practices. Prior to his federal contracting positions, he was the Director of Operations at CertisUSA where he managed several biotech facilities, a Research and Development Manager at W.R. Grace commercializing power plant and other source air pollution control products, and a Project Leader for several synthetic fuels ventures at Exxon Research and Engineering.

Dr. Gouker received his Ph.D. in Applied Management and Decision Sciences from Walden University, his M.B.A. at the University of Houston, and a B.S. in Chemical Engineering at Worcester Polytechnic Institute. Dr. Gouker is also a Graduate Faculty member at American Graduate University and DeVry University.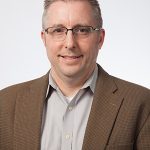 Dave Blair | Graduate Faculty
M.B.A., Loyola University Maryland
M.S., Biomedical Engineering, Johns Hopkins University
B.S., Biomedical Engineering, Johns Hopkins University
Show more
Dave Blair is the Global Service Leader for GE Healthcare's Maternal-Infant Care division and has more than 25 years of industry experience in the design and development of medical devices. This experience includes a small start-up, a rapidly growing medium-size company as well as a large, complex multinational corporation. He has held a wide variety of roles including design engineer, engineering lab manager, lead system designer, Engineering Director – Specialty Products Group, and program manager. He also led the Program Management Office (PMO) for several years.

Dave has significant experience in all areas of product design and development including product scoping/setting detailed requirements mapped to customer needs, business case creation, detailed project planning and cross-functional integrated scheduling, project/product risk management, product testing and validation, design for service, design for manufacturing, manufacturing design transfer and post-launch product surveillance and servicing. Dave also has experience leading Variable Cost reduction and safety recall programs, as well as expertise in Lean Manufacturing principles, Six-Sigma methodologies and FDA and IEC regulatory requirements.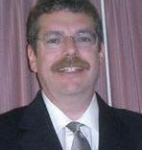 Steven M. Falk, PE | Graduate Faculty





Show more
Mr. Falk has over thirty years of product development and technical leadership experience in industry, both in a start-up environment and a large corporation. He is currently the Chief Engineer for the Maternal Infant Care business unit in GE Healthcare. He has been with this business for 25 years in a variety of roles and responsibilities, including Senior Engineer, Engineering Manager, Lead Program Engineer, Engineering Director, CTO, and Chief Engineer. Steve has been integrally involved with all phases of product development, including voice of customer, business development, business model generation, design, verification, validation, and production transfer. He also serves as the Patent Evaluation Board leader.

Before joining GE Healthcare, Steve served as Engineering Manager in a start-up R&D firm specializing in product development in the emergency medicine and neurology arena, with grants from DoD and NIH. Steve is also a registered patent practitioner and a registered professional engineer in the state of Maryland.

Steve's principal areas of interest include medical product development, intellectual property, and combining the clinical experience and the technology arena.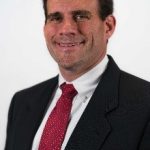 Nick Desimone | Graduate Faculty
M.B.A., Physical Science, Salisbury University
B.S., Mechanical Engineering, University of Maryland
B.S., Physical Science, Salisbury University
Show more
Nick DeSimone is the Vice President of Operations for Stanley Black & Decker's Professional Products Group and has over 20 years of experience in the Power Tools and Accessories business. In his role, Nick oversees the global manufacturing and supply planning activities for all DEWALT professional power tools as well as Bostitch pneumatic tools and fasteners located across eight countries globally. His role is focused on developing world-class products at competitive costs and manufacturing products in the markets in which they are sold. Recently DEWALT made a significant investment in their "Made in USA with Global Components" initiative, resulting in opening two additional US factories. More details can be found at: https://americanpride.dewalt.com/tools.

Nick began his career working in manufacturing, where he rotated through multiple plants focusing on process improvements. He then held progressive roles from Engineer through Site Manager supporting the largest manufacturing facility at Black & Decker, and Director of Advanced Sourcing for the DEWALT equipment business working to launch new products sourced throughout Asia. He then moved to the global leader for Power Tool Accessories manufacturing as Director of Operations.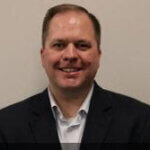 Robert (Bob) Mather | Graduate Faculty
M.B.A., Finance, Sacred Heart University
B.A., Communications and Management, Western Connecticut State University


Show more
Robert (Bob) Mather has over 25 years of Global Operations Experience in Consumer Products at all levels of the organization. He started his career in Finance and Supply Chain. Currently, he is serving as the Vice President of Advanced Manufacturing – Focused Sites at Stanley Black & Decker. In his current role, Bob oversees the LEAN Continuous Improvement, Industry 4.0 / Connected Factory, Automation, and WorkForce Readiness at some of the company's top sites. In prior roles, Bob oversaw Global Operations for business units that made Hand Tools and Power Tool Accessories. In this role, he was responsible for sites in North America, South America, Europe, Asia, and the Middle East with over 4000+ people. Bob also has led the Global Supply Chain organization that included all forecasting, planning, and customer service.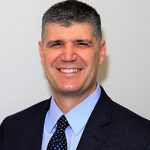 Jason Stremmel | Graduate Faculty
M.B.A., Johns Hopkins University
B.S., Mechanical Engineering, University of Maryland, College Park


Show more
Jason Stremmel has over 20 years of Manufacturing and Distribution experience in all levels of the organization. He started his career as an Industrial Engineer and then went into leading people within manufacturing. Currently, he serves as the Vice President of Operations and Distribution for Stanley Black and Decker. In this role, he is responsible for over 10 facilities and 2,000 employees within the organization. He oversees all aspects of the strategy, planning and execution of the network of facilities which include People, Product and Operations.
Looking for more info?