Spring 2024 Application Deadline: December 1, 2023
Spring 2024 Semester Begins: January 29, 2024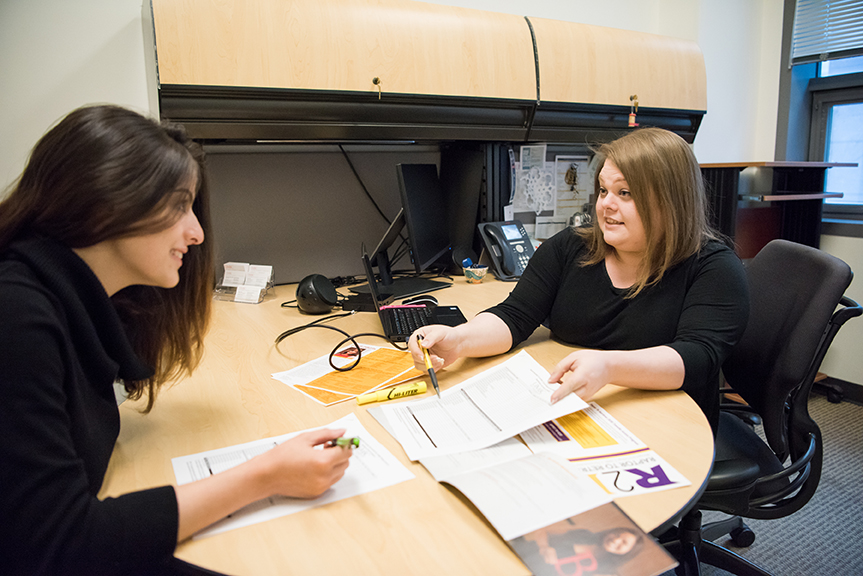 Are you a certified teacher interested enhancing your career in Computer Science, Mathematics, or STEM? If you are a looking to become a leader in your content area through inquiry and project-based teaching and learning, interdisciplinary approaches, and innovative technologies in education for the competitive total degree cost of $12,000, learn more about applying for UMBC's Master of Arts in Education!
At a Glance
Locations & Delivery
Online
Hybrid (for partnership programs)
Location-based cohorts
---
Admissions Requirements
A Bachelor's degree, a teaching certificate, and teaching experience.
GRE scores are not required for admission.
Applicants should have an overall grade point average of 3.0 or higher on a 4-point grading scale in their B.S. course work or any previous graduate courses. (Applicants with an appropriate level of knowledge and professional experience are strongly encouraged to apply.)
Application Process
Applications for the Master's in Education program are accepted for the Fall, Spring, and Summer semesters.
Apply online

Select proposed program Education >> Education: Education (Advanced Teachers), M.A.
Submit your statement of goals as an attachment in the "Academic Goals and Research Interests" section
Recommendations are optional. Please put N/A in these fields if you choose not to enter names of references.
Submit your teaching certificate as an attachment in the "Additional Admissions Documents" or submit to gradschool@umbc.edu.

Request official transcripts from all post-secondary institutions to be sent to UMBC Graduate School, 1000 Hilltop Circle, Baltimore, MD 21250 or emailed to gradschool@umbc.edu.
Your application should include the following documents: (Incomplete applications will not be reviewed.)
Statement outlining the student's goals and expectations in the program. This also is an opportunity for applicants to further explain their background and qualifications for the program and provide any additional information about themselves or their career experience that they feel will benefit the evaluation of their application.
Teaching Certificate (When applying online, upload your teaching certificate to the graduate school application.)
Recommendation letters (optional)
Official transcript(s) from each college & university attended
The $50 UMBC Graduate Application Fee is waived for applicants to the Master of Arts in Education. Contact Rita Williams for the waiver code.
We're here to help! Stay connected with us.
Mailing Instructions
Application documents for all MA in Education programs should be mailed to:
UMBC Graduate School, MA in Education
1000 Hilltop Circle
Baltimore, MD 21250
If you need further assistance, please contact Rita Williams by emailing ritaw@umbc.edu or calling 410-455-6579.
Looking for more info?