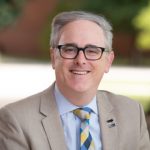 Elliot Lasson, Ph.D. | Program Director
Ph.D., I/O Psychology, Wayne State University
M.A., I/O Psychology, Wayne State University
B.A., Psychology, UMBC
Show more
Dr. Elliot Lasson is Professor of the Practice and Graduate Program Director of the Master's of I/O Psychology at UMBC, where he has been teaching since 2009. He has over two decades of overall experience in teaching and mentoring aspiring I/O and HR professionals. Some of his research and applied interests are generational cohort differences in the workplace, the recruitment-selection process, and performance management. At UMBC, he has taught several courses including Job Analysis. Methods of Assessment, and Seminar in Applied Social Psychology. Dr. Lasson is often called upon by his students for career guidance and the facilitation of internship and employment opportunities. He has also given popular workshops on behalf of the Universities at Shady Grove Career & Internship Services Center on topics such as workplace professionalism and preparing for job interviews.

Dr. Lasson is a Human Resources professional with considerable experience in designing, validating, and implementing recruitment and staffing solutions. Elliot has led various organizational development, training, and change management initiatives and combines solution-oriented approach with a strategic "big picture" approach.

Elliot is also an advisor to organizations with Lasson Talent Solutions. In this capacity, he supports for-profit, nonprofit, and public sector organizations around the world. Previously, he served as Executive Director of HR for Joblink of Maryland, a nonprofit organization supporting the employment objectives of members of the Baltimore Jewish community. His blog on workplace and career topics Elliot@Work has a wide readership nationally and he has been invited locally on WBAL Radio and Fox 45 to chat about the job market.

Dr. Lasson's specialties and interests include talent management, staffing, assessment workforce planning, measurement, training, assessment, coaching, leadership development, performance management, organizational development, employment law, and interviewing.

Dr. Lasson received his B.A. from UMBC in Psychology with a certificate in Personnel Administration and went on to earn his M.A. and Ph.D. in I/O Psychology from Wayne State University in Michigan. He also holds a Bachelor's in Talmudic Law from Ner Israel College in Baltimore. Elliot is a two-term past President of the Mid-Atlantic Personnel Assessment Consortium. In 2009, he was appointed to the by Governor Martin O'Malley to Maryland's Workforce Investment Board and served for two terms in that capacity. He is certified as a Senior Professional in Human Resources by HRCI and SCP by SHRM.
Elissa Abod, Ph.D. | Lecturer and Assistant Program Director

Ph.D., Industrial/Organizational Psychology, George Mason University
M.A., Industrial Psychology, Fairleigh Dickinson University
B.A., Psychology, The Pennsylvania State University
Show more
Dr. Elissa Abod is a full-time lecturer in the Master's of I/O Psychology Program at UMBC. She has over 15 years of applied research experience in the Washington, DC area. Clients include the US Army, the FBI, the FAA, and state law enforcement agencies. At Defense Logistics Agency, Dr. Abod provided organizational development support to senior leadership.

Dr. Abod's primary areas of expertise are in the areas of job analysis, test development and validation, leadership development, organizational climate, survey research and design, and training and curriculum development. Her human resources background has focused on recruitment, onboarding, and training. Dr. Abod has a special interest in conflict resolution.

In addition to her expertise in I/O psychology, Dr. Abod has been teaching undergraduate psychology courses at local Maryland colleges since 2009. She has also taught graduate online courses in human resources management.

Dr. Abod earned her B.A. in Psychology from The Pennsylvania State University. She received an M.A. in Industrial Psychology from Fairleigh Dickinson University, Madison, NJ. Once she settled in Maryland, she obtained a Ph.D. in Industrial/Organizational Psychology from George Mason University. She was also a fellow at the Army Research Institute.

Dr. Abod is a member of the American Psychological Association, Society for Industrial and Organizational Psychology, and Society for the Teaching of Psychology. She holds a certificate in conflict resolution and mediation from Montgomery College.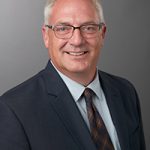 John Buelow | Adjunct Instructor
M.S., Johns Hopkins University
B.A., Providence College


Show more
Instructor 648 Issues in Training and Consulting

John is a practicing HR, ISD and Training consultant who has worked in various industries over the past 26 years, including telecommunications, sales, recruiting, childhood education, sports, entertainment and business negotiations, IT solutions and digital marketing. He has been an instructor at UMBC for the past decade, teaching current, relevant and practical skills that you can use in any field of business or education.

John's global experience includes working with companies such as Verizon, Sanofi-Aventis, Novo Nordisk, pwc, Canon, Toshiba and Allegis Group gives him a unique perspective on cultural and practical differences in approach. He also works with government and quasi-governmental organizations such as D.C. Metro (WMATA), the Bureau of Fiscal Services, the Department of State and the Navy, teaching subjects ranging from Business Acumen to Strategic Planning, Communications and Customer Care.

Today, John serves as Chief of Staff to Groove Commerce, a Baltimore-based digital marketing agency that works at the intersection of design, marketing and technology to help clients maximize their e-commerce results while providing an excellent consumer experience. As Chief of Staff, John is responsible for all recruiting, interviewing, hiring, onboarding and performance management for all Groovers. He remains active with a small group of select clients as an independent consultant.

John lives with his family in Bel Air, MD.

Email: johnbuelow44@gmail.com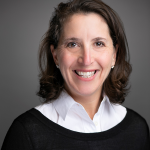 Robin Jaffe Goebel, M.S., GPHR | Adjunct Instructor

M.S., Organizational Development, Johns Hopkins University
B.A., Speech Communications, The Pennsylvania State University


Show more
Robin Goebel is currently Vice President of Human Resources and Administration at Dexis Consulting Group, an international professional services company which promote stability, resilience, and prosperity through social and peacekeeping programs across agriculture and economic growth, stabilization, and security sector assistance committed to helping develop the best talent while building a culture of engagement, agility, and innovation. Before joining Dexis, Robin served as Human Resources Director for Chemonics International, where she implemented a performance management system and company-wide professional development plans. She has extensive experience leading organizational transformations and has managed the unique staffing, legal, and operational demands of global international development organizations, including AMIDEAST and CHF International.

Robin is a former Adjunct Professor at Trinity University where she taught classes in human resources and organizational development.  She received her MS from Johns Hopkins University in Organizational Development and her BA from The Pennsylvania State University in Speech Communications.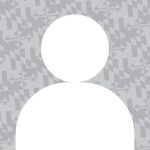 Kristen Medley-Proctor, Ph.D. | Adjunct Instructor

Ph.D., Industrial/Organizational Psychology, George Washington University
B.A., Psychology, Hampton University


Show more
Dr. Kristen Medley-Proctor, an adjunct instructor at UMBC Shady Grove since 2019, is currently a member of the Senior Executive Service at the Social Security Administration. Kristen entered the Federal government as an intern in 1993 and spent much of her professional career in the Human Resources/Human Capital departments within various agencies, including the Office of Personnel Management, Department of Labor, and the Department of the Interior. Over the past 20 years, Kristen has served in various capacities in support of Human Capital Management within the Federal government, including Chief Learning Officer, Associate Commissioner, Executive Director, Program Advisor, and Personnel Management Specialist. Kristen has led multiple programs and organizations charged with developing, implementing, and sustaining a robust and relevant talent management strategy. This includes training and workforce development programs, strategic workforce and succession planning programs, and programs to support target populations such as those with disabilities. She has also directed comprehensive personnel management programs, including both policy development and direct delivery of services.

Kristen received a Ph.D. in Industrial/Organizational psychology from the George Washington University and a Bachelor of Arts degree in psychology from Hampton University. Kristen resides in Columbia, Maryland with her husband and two children.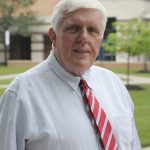 Edward Rudow, Ph.D. | Adjunct Instructor

Ph.D., Organizational Psychology from Colorado State University
M.S., Consumer Psychology, Colorado State University
B.A., Psychology, Rutgers University
Show more
Dr. Rudow is the President of BTR inc. a behavioral sciences management consulting and training firm that has been in business since 1987. Spending the majority of his professional time teaching undergraduate and graduate classes in psychology and business at UMBC and Washington Adventist University, Dr. Rudow still is active in consulting and public speaking.

While his consulting experience has spanned many industries, he has extensive involvement in the financial and travel industries having consulted to clients in both, was director of organizational development for two financial institutions and was a principle in a local travel management company. He is an accomplished public speaker having presented at numerous organization and company meetings to audiences as large as two to three thousand. The topics are generally related to business and people management, but often on individual growth, stress management, and successful living.

Dr. Rudow holds a B.A. in Psychology from Rutgers University, M.S.in Consumer Psychology and a Ph.D. in Organizational Psychology from Colorado State University. In his early career, he published in professional journals and co-authored and edited the book Crisis Centers a Guide to Beginning and Operating.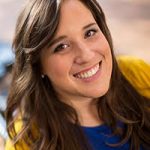 Rebecca Thompson, Ph.D. | Adjunct Instructor

Ph.D., Industrial Organizational Psychology, Texas A&M



Show more
Rebecca Thompson received her Ph.D in Industrial/Organizational Psychology from Texas A&M University in 2013 and has taught at the University of Baltimore, Gettysburg College, and George Mason University. Prior to this, she worked as a postdoctoral research associate at the Center for Work-Family Stress, Safety, and Health. She also taught as an instructor at the Krannert School of Management at Purdue University. She has experience working across disciplines within and outside of psychology including clinical/health, sociology and management. She has worked on multiple grant funded projects including the NSF ADVANCE research team at Texas A&M and the NIH funded Work Family & Health Network which comprises eight institutions across the United States.

Her research interests include: the relationship and facilitation of work and non-work roles, occupational health and well-being, and flexible work arrangements. She also studies personality and individual differences as well as the multiple facets of the mentoring relationship. She is a member of the Society for Industrial and Organizational Psychology, the Academy of Management, the Work and Family Researchers Network and the Society for Occupational Health Psychology. 
Looking for more info?