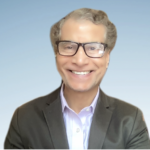 Mohammad Samarah, Ph.D. | Professor of the Practice and Graduate Program Director
Ph.D., Computer Science, Florida Institute of Technology
M.S., Computer Science, Florida Institute of Technology
B.S., Computer Science and Engineering, Northern Arizona University

Show more
Dr. Samarah is a computer scientist and engineering executive with experiences in teaching, administration, industry, and research. His area of interest is in the intersection of big data, intelligent applications, and real-time systems. Dr. Samarah received a bachelor's in engineering from Northern Arizona University in Computer Science and Engineering and holds a master's and doctorate degrees in Computer Science from Florida Institute of Technology. Dr. Samarah's industry and academic experiences include senior leadership positions at Harris Corporation (now L3Harris) in Melbourne, Florida, senior engineering positions with Emulex Corporation in Seattle, and a founding member of Florida Polytechnic University college of engineering and college of innovation and technology in Lakeland, Florida.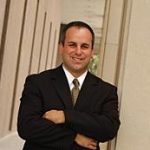 Adam Lippe, J.D. | Faculty Member
J.D., University of Maryland Francis King Carey School of Law
B.S., Political Science, The Johns Hopkins University


Show more
Mr. Lippe, J.D. is a career prosecutor who serves as the Chief of the Economic of the Cyber Crimes Unit for Baltimore County State Attorney office. Mr. Lippe and his staff oversee and works on complex fraud cases including identity theft, internet scams, and check and credit card frauds among others. He serves as an adjunct faculty at UMBC teaching courses in ethics, cybercrime, and cyber security law and policy. He taught at both Maryland law schools and other local colleges and universities. He was a frequent lecturer at the National Advocacy Center in Columbia, South Carolina for the National District Attorney Association. He is licensed in both the state of Maryland and New Jersey. Mr. Lippe is a graduate of the University of Maryland School of Law and The Johns Hopkins University in Baltimore, Maryland.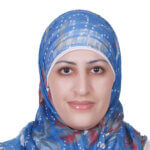 Rand Obeidat, Ph.D. | Faculty Member
Ph.D., Information Systems, University of Maryland, Baltimore County



Show more
Dr. Obeidat has a Ph.D. in Information Systems from UMBC. Her research interests lie in the area of Data Analytics, ranging from Data Collection to Data Wrangling, to Analysis and Interpretation. She acquired unique expertise in the prediction of infectious diseases through Google Trends and other surveillance tools. Dr. Obeidat's recent papers, publications, and conference presentations include the following: Can Users Search Trends Predict People Scares or Disease Breakout? Infectious Skin Diseases in the US as a case study; Users' Internet Searches as Proxies for Disease Escalation Trends. Her responsibilities include support curricula development, implementation, and training. She teaches Structured Systems Analysis and Design, Data Analytics courses including Fundamentals of Data Science and Analytics, Data Visualizations, and Decision Science and Analytics.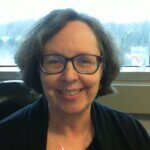 Carolyn Seaman, Ph.D. | Faculty Member
Ph.D. Computer Science, University of Maryland, College Park
M.S., Georgia Tech
B.A., College of Wooster (Ohio)


Show more
Carolyn Seaman is a Professor of Information Systems at the University of Maryland, Baltimore County (UMBC). She is also the Director of the Center for Women in Technology, also at UMBC. Her research consists mainly of empirical studies of software engineering, with particular emphases on maintenance, organizational structure, communication, measurement, and technical debt. She also investigates qualitative research methods in software engineering, as well as computing pedagogy. She holds a Ph.D. in Computer Science from the University of Maryland, College Park, a M.S. from Georgia Tech, and a B.A. from the College of Wooster (Ohio). More can be found at Dr. Seaman's website.
Looking for more info?