Courses are taught by instructors prominent in Health IT industry as well as faculty in the Information Systems department. These members conduct cutting edge research in Health IT for some of Health IT's biggest government and commercial organizations. The program is infused with their unique combination of real-world experience in industry and research. To learn more about their classes, visit the Health Informatics course description page.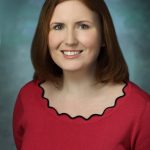 Erin Van Dyke, Ph.D. | Graduate Program Director
Ph.D., Information Systems, UMBC
M.S., Information Systems, UMBC


Show more
Dr. Van Dyke has years of experience working in the healthcare industry, with an emphasis in program oversight and administration, evaluation, teaching, curriculum design, and stakeholder engagement in university and clinical environments. A proud UMBC alumna and member of the community since 2011, she previously worked with the Department of Nursing at the Johns Hopkins Hospital for 10 years.

She began her career at Hopkins in Nursing Informatics where she coordinated at-the-elbow support for nurses during the roll-out and optimization of two electronic health record systems. It was through this experience that she witnessed how the implementation of technology affected nursing practice and the clinical work environment.

Dr. Van Dyke joined the Healthy Work Environment Research Grant team at Johns Hopkins Nursing, where she progressed from a Data Analyst to a Research and Evaluation Associate specializing in qualitative research methodologies. Dr. Van Dyke then employed qualitative and evaluation methodologies to complete a Master's thesis evaluating factors that improve the usability of clinical information systems for bedside nurses.

Establishing an evaluation program for a new leadership development center within the Johns Hopkins Hospital, Dr. Van Dyke led this program as the Associate Director for Assessment & Evaluation. She also expanded her role to include the duties of Research Scientist.

In addition to her work at Hopkins, she completed her doctoral research in 2019, where she identified role-specific informatics competencies that nurse leaders require to support their staff through the implementation and adoption of new innovations.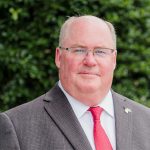 Kevin Brady, M.S. | Graduate Faculty
M.S., Computer Science, George Washington University
B.S., Mathematics, University of Delaware


Show more
Mr. Brady has extensive experience in Health Informatics, specifically the design and testing of Electronic Health Records. Mr. Brady managed the Systems Interoperability Group of the Information Technology Laboratory at the National Institute of Standards and Technology (NIST). His group was responsible for development and testing of healthcare standards. They developed conformance test tools for Cross-Document Architecture Sharing (XDS), Medical Devices, ePrescribing, Public Health reporting for Immunization, Cancer and Lab Results Reporting, Patient Identification/Patient Query, Laboratory Results/Orders and electronic Directory Services (eDOS). His team developed test tools and test procedures for both the Meaningful Use 2014 Edition, and Meaningful Use 2015 Edition for the Office of the National Coordinator (ONC).

The group is active in healthcare standards activities in HL7, IEEE 11073, NCPDP, IHE PCD, and IHE IT Infrastructure. He has an undergraduate degree in Mathematics from the University of Delaware and a master's degree in Computer Science from the George Washington University. He has over 25 years experience at NIST in the development of standards and conformance test tools.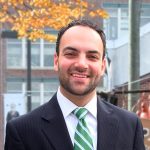 Craig Behm, M.B.A. | Graduate Faculty
M.B.A., Loyola University Sellinger School of Business
B.A., University of Maryland, College Park


Show more
Craig Behm is a Director at Audacious Inquiry, a health information technology and policy firm in Baltimore, Maryland. He primarily serves as the Director of Hospital Services for the Chesapeake Regional Information System for our Patients (CRISP), the state-designated health information exchange. In that role, Mr. Behm works directly with hospitals and their community partners to execute population health activities leveraging technology and data. Previously, he was the program director for the reporting and analytics services provided by CRISP. Mr. Behm is also an instructor at the University of Maryland Baltimore County Master's program in Health Information Technology, where he teaches students how to design, measure, prioritize, and implement improvement efforts across complicated health care systems.

Prior to joining Audacious Inquiry, Mr. Behm was the Executive Director of MedChi Network Services (MNS), a firm that offers practice services and Accountable Care Organization (ACO) management as a subsidiary of MedChi, the Maryland State Medical Society. He created the initial formation strategy for MNS and executed on those plans to form two distinct service lines advancing health care delivery. MNS was a state-designated management services organization and a co-recipient of federal funding through the Maryland Regional Extension Center, operated by CRISP. Through that partnership, MNS developed secure methods for the effective utilization of electronic health records. MNS assisted hundreds of small practices to reach Meaningful Use of certified EHRs, and continues to help with implementation and optimization of IT systems.

While at MNS, Mr. Behm was also the Executive Director of the three ACOs affiliated with MedChi. He performed a vital role in the ACO formation process and led clinical integration and quality improvement actions. All three ACOs were selected for the competitive Advance Payment program (out of 33 total nationwide). Through those groups, MNS coordinated health care needs for over 25,000 Medicare beneficiaries through a network of nearly 100 independent primary care providers. Mr. Behm facilitated the expansion of ACOs and related services to enhance the private practice of medicine.

Earlier in his career, Mr. Behm worked as a health care business consultant for a small firm in the Baltimore region. He also worked at Erickson Living, a large-scale developer and operator of continuing care retirement communities. Mr. Behm holds a Bachelors of Arts from the University of Maryland, College Park and a Masters of Business Administration from the Loyola University Sellinger School of Business.

Mr. Behm is teaching Process and Quality Improvement with Health IT, which will provide an overview of quality measurement and process improvement as they relate specifically to the health care industry. The purpose of the class is to examine tools, techniques, and resources available to health care professionals through effective use of health IT and – most importantly – to successfully implement them in a variety of health care settings.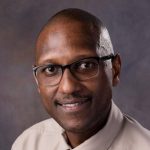 Isaac Mativo | Graduate Faculty
Ph.D., Computer Science, UMBC
M.S., Computer Science, UMBC
B.S., Computer Science, UMBC
Show more
Dr. Isaac Mativo is a experienced Information Technology professional with a passion for Health Information Technology. He has over 20 years of experience as an engineer, project/program manager, and director. In his various roles, he has worked for the National Institutes of Health's National Cancer Institute (NIH-NCA) as a Software Engineer and Program Manager, the Food and Drug Administration (FDA) as a Director and Program Manager, the University of Maryland School of Medicine, and the other federal government agencies. Dr. Mativo's work has included supporting clinical trials in precision medicine, use of risk modeling simulations for tobacco carcinogenic risk, and the integration of patient data from disparate sources.

Dr. Mativo has performed work in the non-clinical space in support of the biopharma industry in both regulatory compliance and in research and development helping users gain insights from their data. Dr. Mativo's management experience includes business and technical process improvement, contract and vendor management, and strategic business alignment. Dr. Mativo is a certified Project Manager Professional (PMP) who is passionate about the use of managerial best practices in Information Technology. He has experience creating collaborative environments for various stakeholders, building multi-disciplinary teams, and effectively communicating technical and non-technical information across diverse audiences.

Dr. Mativo holds a Ph.D. in Computer Science from the University of Maryland, Baltimore County (UMBC). His research has focused on novel techniques of improving clinical outcome prediction using machine learning. He has worked on creating extendable and personalized clinical predictive models that continually learn from patient data. His research also explores patient similarity in the context of personalized medicine.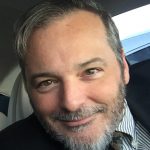 John Paul Mulhern, M.B.A., LCSW-C | Graduate Faculty
M.B.A., Mount Saint Mary's University
M.S.W., University of Baltimore


Show more
Paul has over twenty years of experience in health IT as a licensed clinical provider and program manager. Paul has managed health it projects for private payer organizations including Magellan Health and Johns Hopkins. Both organizations support public payer products including Medicare, Medicaid and Tricare as well as private/employer sponsored health plans. Paul has also managed health IT projects for the Federal Government including the National Cancer Institute, the Department of Defense and the Department of Veteran Affairs.

Paul's health IT program/project management experience includes financial, technical and human management of healthcare programs as well as the entire lifecycle of healthcare clinical, claims and research information systems, which are utilized within those programs. He has worked with senior healthcare leaders in public and private setting to identify and document high-level programmatic strategy and identify, prioritize and document projects to support the program goals in support of the broader strategic goals of the organization. This includes designing and implementing systems to fulfill business objectives while maintaining focus on core business goals within a broader strategy, throughout the development and implementation of healthcare information systems.

In all settings, Paul has collaborated with a broad spectrum of stakeholders including employees, contractors, clients, providers, researchers, regulators, advocates and more. At UMBC, Paul managed bioinformatics research collaboration with the Baltimore VA before starting as a part time faculty. Paul is a licensed social worker in the State of Maryland.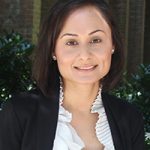 Maansi Raswant, J.D. | Graduate Faculty
J.D., Seton Hall University School of Law
B.A., Interdisciplinary Studies, UMBC


Show more
Maansi Raswant is Vice President for Policy & Data Analytics at the Maryland Hospital Association, the trade association for Maryland's 64 hospitals and health systems. In her role, she is responsible for advocacy related to Medicaid and private payer-related activities, including the alignment of healthcare insurance reform initiatives with the goals of Maryland's All-Payer Model. She also works on efforts focused on post-acute and long-term care, leading the Association's Continuing Care Work Group, which is comprised of hospital, skilled nursing facility, home health, home care, hospice, and continuing care retirement facility representatives.

Previously, Maansi was Senior Regulatory and Policy Advisor at The Hilltop Institute, where she advised the leadership of the Maryland Health Benefit Exchange, Maryland Medicaid, and the Maryland Insurance Administration with the state's implementation of the Affordable Care Act. She also gained administrative law experience as a law clerk at the Department of Health and Human Services, Office of General Counsel, Region II.

Maansi teaches a graduate course on legal and ethical principles related to health information technology as an adjunct professor for the Health Information Technology Master's Program at the University of Maryland, Baltimore County (UMBC).

Maansi earned her law degree from Seton Hall University School of Law, with a certificate in health law, and her undergraduate degree in health care ethics and public policy from UMBC. She is admitted to practice in Maryland and is a member of the American Health Lawyers Association.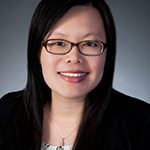 Terry Tsai, M.S.P.H., Ph.D. | Graduate Faculty
Ph.D., Biomedical and Health Informatics, University of Washington
M.S.P.H., Public Health Informatics, Emory University
B.B.A., Information Technology, College of William and Mary
Show more
Dr. Terry Tsai has an extensive and diverse background in biomedical and health informatics, in the domains of clinical and translational medicine, with a particular emphasis on patient safety and population genetics. Her research interests include: data integration, text mining, decision analysis, genetic epidemiology, patient safety, and patient advocacy.

Dr. Tsai was previously a faculty member at the University of Maryland Baltimore, working on numerous projects including a research grant related to heart disease in rural hospitals as well as another grant dealing with microbiota and its impact on pre-term birth. She has also been a faculty member at the Armstrong Institute for Patient Safety and Quality, working on various patient quality initiatives: including the Surgical Unit-based Safety Program (SUSP) to Reduce Surgical Site Infections (SSI) and Other Surgical Complications as well as the Comprehensive Unit-Based Safety Program (CUSP) for Ventilator Associated Pneumonia (VAP) Preventions initiative. She is currently a Faculty Research Associate at Johns Hopkins University, within the Division of Health Sciences Informatics, serving as the PI on an AHRQ R03 grant focused on decision making for hospital decision makers when prioritizing patient safety initiatives.

Dr. Tsai holds a Ph.D. in Biomedical and Health Informatics from the University of Washington in Seattle as well as master's degree in Public Health Informatics from Emory University in Atlanta. She completed her postdoctoral fellowship at Johns Hopkins University.
Faculty with an interest in Health Information Technology:
Show more
Zhiyuan Chen, Ph.D.
Aryya Gangopadhyay, Ph.D.
Vandana Janeja, Ph.D.
A. Gunes Koru, Ph.D.
Anthony F. Norcio, Ph.D.
Helena Mentis, Ph.D.
Roy Rada, Ph.D.
Dongsong Zhang, Ph.D.
Looking for more info?