Fall 2020
Semester Dates: Thursday, August 27, 2020 – Tuesday, December 8, 2020
Advanced Registration Begins: Monday, March 30, 2020
Registration for Newly Admitted Students: Monday, June 1, 2020
Non-Degree Registration: Thursday, August 20, 2020
Last Day to Add/Drop a Class: Thursday, September 10, 2020
View Full Academic Calendar
View the Fall 2020 Schedule of Classes
Spring 2021
Semester Dates: Tuesday, January 26, 2021 – Friday, May 21, 2021
Advanced Registration Begins: Monday, November 2, 2020
Registration for Newly Admitted Students:  Tuesday, December 1, 2020
Non-Degree Registration: Tuesday, January 19, 2021
Last Day to Add/Drop a Class:  Tuesday, February 9, 2021
View Full Academic Calendar
View the Spring 2021 Schedule of Classes
Upcoming Events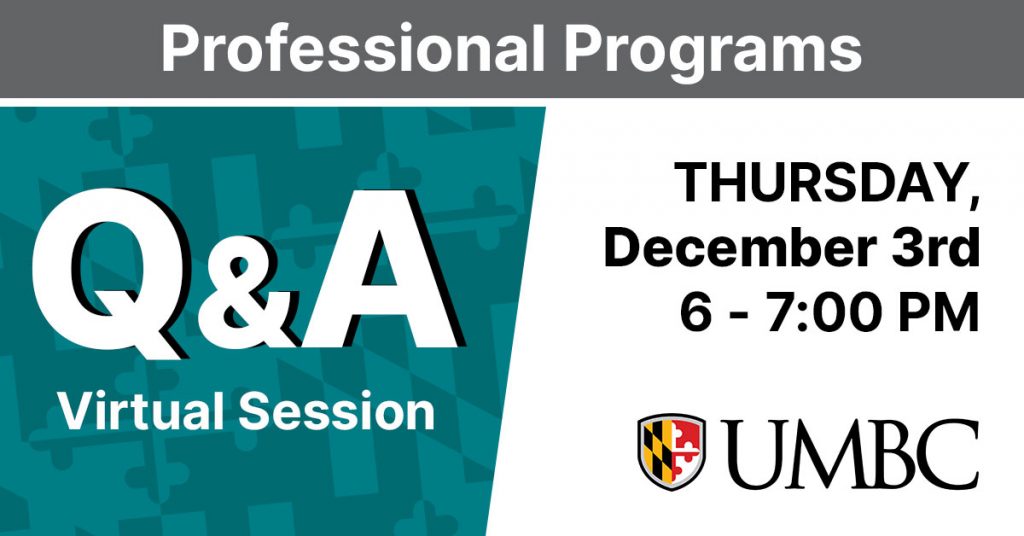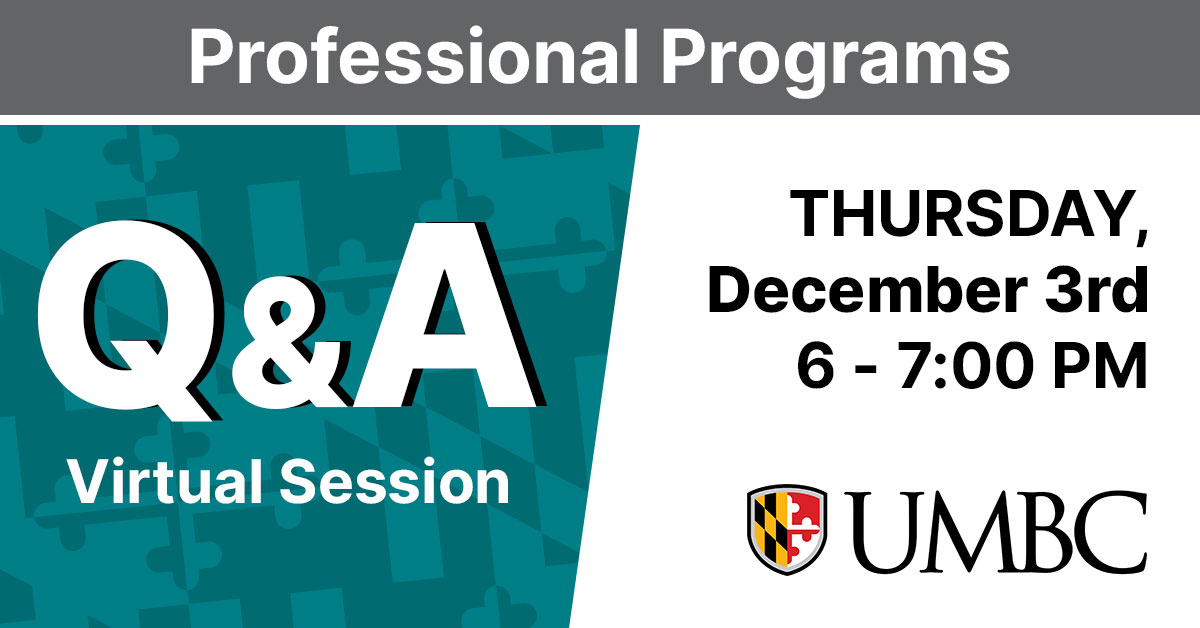 Unable to attend? See our full event listing for more opportunities to connect with us!
We're here to help! Stay connected with us.
At a Glance
Locations & Delivery
Catonsville
Hybrid (online & in-person classes)
Programs Offered
Average Completion Time
3 years (Master's part-time)
Credit Hours
Tuition & Fees
Start Date
Spring/Fall
Looking for more info?