Mission Statement
The mission of UMBC's I/O Psychology Advisory Board is to support the program, including curriculum, students and faculty through multiple spheres of influence.
About the Advisory Board
The Advisory Board is made up of caring and highly accomplished industry leaders from the consulting, nonprofit, and private sectors. It will fulfill its mission through an ongoing relationship with the program. Activities of the Board will include (but not be limited to):
Curriculum Advisory
Student Mentoring
Career and employment development through internships and jobs
Professional networking
Guest presentations to students and faculty about I/O and HR industry experience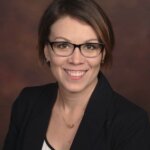 Nikki Blacksmith, Ph.D.
Show more
Nikki Blacksmith is the Co-Founder and CEO of Blackhawke Behavior Science and an adjunct faculty member at American University in Washington, DC. She has over 15 years of experience as a scientist-practitioner of industrial-organizational psychology. She consults with startup leaders, entrepreneurs, and startup investors with a focus on behavioral change and using data to make decisions about people in an effective, unbiased, and ethical manner. During her Postdoctoral Research Fellowship at the Army Research Institute for Social and Behavioral Sciences, her research focused on integrating behavioral economic research with research on individual differences. She has published over 60 different conference papers, book chapters, and journal articles, including American Psychologist, Journal of Business and Psychology, Personality and Individual Differences, and Journal of Behavioral Decision-Making. Nikki received her M.A. from the University of North Carolina at Charlotte, and her Ph. D. from George Washington University. Currently, she serves on the board of directors for Sembramos, a nonprofit dedicated to building diverse and inclusive organizations. She is also on the executive board of the Society for Industrial-Organizational Psychology.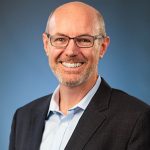 Rich Cober, Ph.D.
Show more
Rich Cober is Managing Vice President of Gartner for CHRO's. In this position Rich leads a team of former Chief Human Resources Officers (CHRO's) supporting current CHRO's on issues related to strategy, operational effectiveness, and team dynamics. Prior to joining Gartner, Rich held two CHRO roles. Most recently, Rich worked for HITT Contracting where he led HITT's teams responsible for HR Business Partnership, HR Operations, Talent Acquisition, and Talent Management. HITT employs more than 1,200 people in locations across the United States who were supported by members of Rich's HR team. Prior to this role, Rich was the CHRO at MicroStrategy, a global business intelligence company with locations in 30 countries.

Rich's prior experience includes Marriott International where he served as an HR Executive, senior leader within Marriott's learning organization, and a senior leader responsible for Marriott's Talent Management Analytics and Solutions (TMAS) Team. Across roles, Rich advised senior stakeholders on People Strategy issues, built plans for designing and deploying HR tools and processes, and built Marriott's organizational capability through a variety of organizational design initiatives. Rich began his career as a consultant at Booz Allen Hamilton supporting private and public sector clients. He has a Ph.D. in Industrial/Organizational Psychology from The University of Akron.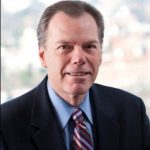 David A. Dye, Ph.D.
Show more
David has over 35 years of leadership and management consulting experience contributing to the improved performance of employees, work teams, and organizations. As a certified Executive Coach, David helps organizations reimagine their leadership model and work with current and future leaders to be prepared for the workplace of tomorrow to achieve balance, fulfillment, and purpose in their professional and personal lives.

Prior to starting his own business, David worked for mid- and large-size management consulting firms helping clients develop and align their human capital efforts to achieve strategy, mission, and purpose. Over the course of his career, David has brought a research and practice mindset to clients, where he has led groundbreaking research, work with high-performing executives to achieve personal goals, and lead complex organizational transformations.

David is a Past President of the Personnel Testing Council of Metropolitan Washington (PTC-MW) and the International Personnel Assessment Council (IPAC). He received his Ph.D. from The George Washington University in Industrial and Organizational Psychology. He holds Board positions with the University of Maryland Baltimore Campus and with the MEECO Institute. He serves on the adjunct faculty for the Kogod School of Business at American University. He is a frequent contributor to news and media outlets, and has presented internationally and published book chapters and articles in various professional journals.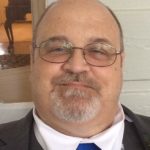 John M. Ford, Ph.D.
Show more
John M. Ford is a Senior Research Psychologist in the Office of Policy and Evaluation at the U.S. Merit Systems Protection Board. Before joining the Board in 2003, he worked for the U.S. Office of Personnel Management and before that as a research and development scientist for a small private-sector consulting firm. While at OPM John conducted competency modeling and competency assessment projects for OPM and other Federal agencies. During his time at MSPB he has conducted research on reference checking, competency trainability, assessment of training and experience, and other topics related to personnel selection.

John earned a Ph.D. in Psychology from Brigham Young University in 1993. He is currently adjunct psychology faculty at the University of Maryland Global Campus where he has taught classes in social science research methods, cognition, sensation and perception, and social psychology. His professional interests include text analytics, employee selection tools, and workplace surveys. Professional affiliations include the Society for Industrial and Organizational Psychology (SIOP), the International Personnel Assessment Council (IPAC), and the Personnel Testing Council of Metropolitan Washington (PTC/MW).

Additional information can be found at www.linkedin.com/in/johnford514 .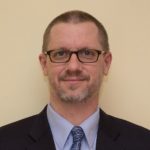 Michael Heil, Ph.D.
Show more
Michael Heil, Ph.D. Mike is a Director with Aon Hewitt. He currently serves as Project Director for several efforts within the Assessment and Selection Service Line, which is part of Aon Hewitt's Talent, Rewards & Performance practice. In this role, he leads the development, implementation, and maintenance of assessment solutions; identifies and proposes innovative assessment strategies; and consults with key stakeholders to identify the best solutions to their assessment needs. Mike is also a Psychologist-in-Residence at American University, where he teaches I/O Psychology.

Mike was a member of team that won the 2000 SIOP M. Scott Myers Award for Applied Research in the Workplace. He has a Ph.D. in Industrial/Organizational Psychology from Kansas State University.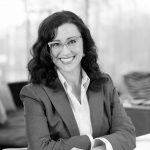 Wendy Merrill
Show more
Wendy Merrill is the Founder and Chief Rainmaker of StrategyHorse Consulting Group. The focus of her practice is on helping professional services organizations to grow their Human Capital through smart strategic workforce planning. Wendy applies creative and pragmatic strategies to apply "choreography" to what are otherwise improvised business development efforts. Prior to forming StrategyHorse, she spent over 22 years in the financial services/insurance industry where she was responsible for sales, marketing, business development, operations, HR and executing on the corporate vision for her own insurance agency. Wendy is a renowned thought leader on the topics of bridging generational gaps in the workplace as well as managing smart growth by increasing the overall awareness of both management and their teams.

Wendy holds a Bachelor's degree in Art History from the University of Maryland, College Park, where she also pursued Italian Studies. She resides in Owings Mills, Maryland with her husband and three children. In her free time she enjoys spending time with her family, cooking, writing and Italian travel.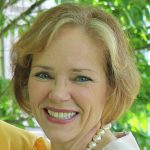 Leslie Overmyer-Day, Ph.D.
Show more
Dr. Overmyer-Day is Principal, Organization Change Management at MITRE. She earned her Ph.D. in I/O Psychology from George Mason University. Dr. Overmyer-Day has over 25 years of experience working with clients in government and industry in conducting organizational, program and workforce analysis, and identifying human capital influences on organizational performance. With a solid background in workforce learning and training, she performs assessments of performance requirements and training needs, skill gaps, application of training standards, and measuring outcomes.

Dr. Overmyer-Day is a certified organizational change management professional who guides clients through that change. She is expert in applying multiple methods to gather and analyze data that lead to actionable outcomes, and results from her analyses have resulted in policy change at the national level. She has played a key role in the establishment and validation of standards that define the parameters of how we define cyber work, and she is actively involved in the validation and application of standards to this emerging workforce. Dr. Overmyer-Day focuses on a broad range of org change, human capital and learning subject areas, and holds certifications in the Hogan Personality Inventory, IC Agile, the CCMP, and Kirkpatrick Four-Levels Evaluation.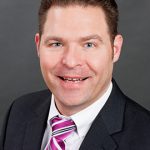 Fred Panzer, Ph.D.
Show more
Dr. Fred Panzer is Practice Lead for Strategy and Organizational Development at ASI Government. Fred has over 16 years of experience designing and implementing organizational development and strategic human capital (HC) solutions for a variety of government and private sector clients. Currently, Fred leads the ASI team providing strategic and organizational development support for the Federal Emergency Management (FEMA), Flood Insurance & Mitigation Administration (FIMA), focusing on transforming FIMA's business operations and linking strategic acquisition planning to program needs and desired outcomes.

Fred is responsible for the effective execution of client projects and programs and is focused on helping federal agencies acquire, assess, develop, and retain their top talent. He has led numerous HC and Human Resources (HR) related initiatives for clients such as the Department of Defense, National Parks Service, Department Homeland Security, United States Citizenship and Immigration, National Credit Union Administration, and Centers for Disease Control and Prevention. In addition to his successful project history, Fred has published research articles in peer-reviewed journals and presented at industry conferences, including the annual meeting of the Society for Industrial/Organizational Psychology (SIOP).

Fred has a Ph.D. and a Master's degree in Industrial/Organizational Psychology from Florida International University and a Bachelor's degree in Psychology from the University of Florida. He is a Project Management Professional (PMP) and is also certified in Prosci Change Management and Human Capital Institute (HCI) Strategic Workforce Planning.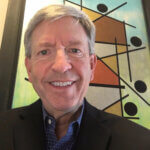 William F. Rothenbach
Show more
Bill recently retired from his role of Chief Human Resources Officer (CHRO) for J.J. Haines, where he was responsible for all talent management and people-related strategies, policies, programs and initiatives for the organization. J.J. Haines is the largest floor covering distribution company in the U.S. with a diverse portfolio of products and operations in 15 states.

He recently launched a new business endeavor and is now President of Harbor Lights Human Resources Consulting, LLC, an organization partnering with businesses to help solve their most important people-related operational and strategic business issues. His firm specializes in Human Resources solutions in the talent acquisition, development, engagement and retention areas.

Bill obtained his M.A. in Industrial/Organizational Psychology from the University of Akron and his B.A. in Psychology from Edinboro University. He has over 40 years of domestic and international Human Resources experience and has held executive positions with companies like Black & Decker, Colfax, Bausch & Lomb, Sara Lee and F&G Life. Bill also taught for 5 years at Towson University as an Associate Faculty member in their Graduate School Human Resources Development Program. He is the author of numerous publications in the Human Resources field and holds the SPHR and SHRM-SCP accreditations.

In addition to his work with the UMBC I/O Psychology Advisory Board, he is also on the Board of Directors of the Chesapeake Human Resources Foundation and the Advisory Board for the College of Science and Health Professions at Edinboro University, where he established a fully endowed scholarship in their Psychology Department.

Bill resides in Bel Air, MD and is an accomplished painter specializing in modern/abstract artwork.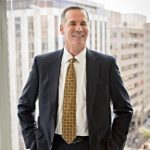 John W. Sigmon
Show more
John is a visionary human resources and business innovation strategist with successes across for profit, not for profit, and public sector organizations. John is the Founder and CEO of Sigmon Leadership Solutions a boutique consulting and executive coaching practice. He previously served as the Chief Human Resources Office at AARP.

John is a frequent contributor and speaker on a variety of topics including, "The Modern HR Environment", "Employer Branding and HR", "Workforce Engagement," and "Driving Business Outcomes Through Analytics." John is also the author of "The Empowered CHRO" a chapter "HR DIRECTIONS: HR leading lights on what you should know right now about leadership, engagement, technology, and growing your own world class HR career." A volume featuring cutting edge thought leadership by top CHROs and HR/leadership consultants. With coaching certifications from Marshall Goldsmith and The International Coaching Federation, John has an exceptional reputation as a leader and coach.

John has a B.A. degree from Western Illinois University and a Masters in Health Policy and Administration degree from the University of North Carolina. John is a certified as a Senior Human Resources Professional. He is a Fellow in the American College of Health Care Executives and lives in New York with his wife Danielle.

Follow John on Twitter, on LinkedIn or at www.johnsigmon.com.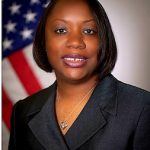 Temea Simmons-Collins
Show more
Temea Simmons-Collins is the Deputy Executive Director leading talent acquisition and management for Customs and Border Protection's approximately 63,000 employees. Temea's extensive years of human capital management and leadership experience enables her and her team to execute data-driven and innovative talent acquisition strategies that create robust talent pipelines to meet organizational goals.

Temea Simmons-Collins has over 22 years of experience working in law enforcement environments, which includes 17 years as an Industrial/Organizational Psychologist and 5 years as a senior-level leader in human capital management.

As an Industrial/Organizational Psychologist, Temea was Chief of the Promotions Assessment Branch within the Customs and Border Protection (CBP), Personnel Research and Assessment Division. She provided consultative support in organizational effectiveness and strategic planning; managed large-scale promotions testing programs; developed and validated competency models; managed the review, analysis, and dissemination of agency-wide employee surveys; and designed and managed assessments for leadership development programs.

Temea holds a Master's degree in Industrial/Organizational Psychology from Radford University and a Bachelor's degree in Psychology from North Carolina Agricultural and Technical University. She is also a professional life coach committed to continuous self-improvements and helping others in their professional journey. Temea values sharing her experiences as a human capital strategist, diversity and inclusion leader, performance and leadership coach, mentor, and life learner.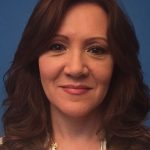 Joann Speer Sorra, Ph.D.
Show more
Joann Speer Sorra, Ph.D., is an industrial-organizational psychologist and Associate Director in the Center for Healthcare Delivery Research and Evaluation at Westat, an employee-owned research corporation located in Rockville,Maryland. Dr. Sorra has more than 20 years of applied experience conducting organizational and health services research for federal government and commercial clients. Dr. Sorra's applied work has primarily focused on health care quality and patient safety, patient caregiver experience with health care, implementation science, program evaluation, survey methodology, and complex project management. Dr. Sorra has led the development of surveys that assess the extent to which the organizational culture in health care organizations support patient safety. Her work on patient safety culture surveys has had widespread impact-administered in hundreds of hospitals in the U.S. and internationally and translated into more than 31 languages.

Dr. Sorra is a Fellow of the Society for Industrial and Organizational Psychology and received her master's degree from Michigan State University and Ph.D. from the University of Maryland at College Park. She is on the editorial board for the Journal for Healthcare Quality and serves as an active reviewer for over a dozen health care-related journals.
Looking for more info?