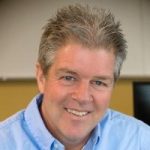 Gib Mason | Professor of the Practice & Graduate Program Director
M.A., Organizational Development, Johns Hopkins University
B.S., Economics, UMBC
Show more
Gib Mason has over three decades of experience in organizational stewardship and cultural development and has an extensive history of helping companies drive rapid growth and instill winning cultures.

As Founder of GAME, Inc., Gib works directly with senior executives in a variety of industries-from construction to retirement communities. Mr. Mason's previous positions included Chief Financial Officer at a national environmental and engineering assessment-consulting firm and Chief Financial Officer and Chief Operating Officer at a branded consumer-products company.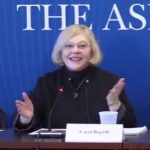 Carol Bogash | Faculty

M.M., Peabody Institute of Music of Johns Hopkins University
B.M., University of Georgia


Show more
Carol Bogash has devoted her career to creating and managing opportunities for people of all ages and diverse backgrounds to learn and thrive in the arts, education, humanities and sciences. As a vice president, an associate dean, an executive director, a director of educational and cultural programs, a teacher, chair of a non-profit board, and a connector, she has bought together individuals and organizations, locally, nationally and internationally, to work together on projects, small and gargantuan, that promote a greater understanding about cultures, beliefs, visions, and opportunities.

She is a graduate of the University of Georgia (BM), and the Peabody Institute of Music of Johns Hopkins University(MM). A passion for curiosity, helping people, good management practice, inclusion and equity, and teaching has figured consistently throughout her work in the Baltimore City Public Schools, the Baltimore Symphony Orchestra, Johns Hopkins University, the Smithsonian Institution. She was awarded the prestigious Palmes Academiques by the Republic de France. Bringing her vast experience in managing major non-profits, creating lasting programs, raising funds, developing strong partnerships, and supporting cultural awareness, she is honored to be an adjunct professor at University of Maryland Baltimore County in the Masters of Entrepreneurship, Innovation, and Leadership program.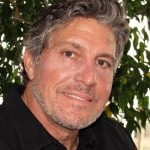 John Fitzpatrick | Faculty

M.B.A., Duquesne University



Show more
Over the span of his career, John has encouraged the success of others as a management consultant, an entrepreneur, coach, and adult educator. He is an expert in leadership, high performance teams, innovation, and Agile methodologies. John helps Fortune 500 companies and Federal Agencies to improve collaboration by developing cultures that are open, embrace diversity, and seek innovation. He is an effective communicator, able to craft and present strategic and tactical messages in any setting. His industry experience spans health care, global manufacturing, insurance, financial services, real estate development, and government.

Additionally, John has initiated several college and university partnerships to enrich the educational resources provided to private and public sector clients, and also to support broader industry needs by serving as a Board Leader in the Department of Labor and Industry's workforce investment system. John received the Entrepreneurial Spirit Award from the Pittsburgh Venture Capital Association for his success in business and contributions as a regional leader in Western Pennsylvania.

John has an MBA from Duquesne University, and professional certificates in Developing Leadership Programs and Project Management from the Association for Talent Development and Villanova University respectively. He is also a Myers-Briggs Certified Practitioner, and is experienced in various approaches to assessing challenges and opportunities related to organizational growth and performance.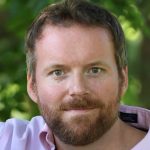 Daniel G. Jenkins | Faculty
M.A., Ethics, UMBC
B.A., Philosophy, UMBC
B.A. Biopsychology, UMBC

Show more
Daniel G. Jenkins teaches Philosophy and Applied Ethics. He graduated cum laude from UMBC with a double BA in Philosophy and Biopsychology. He also completed his graduate work in Ethics at UMBC, where he wrote his thesis on Biomedical Ethics and Multiple Personality Disorder. Before he was a Philosophy instructor he worked in science, and has co-authorships in The Journal of Experimental Medicine and in the Journal of Radiation Research. In 2012, he was a National Endowment for the Humanities Fellow at the University of Arizona Summer Institute on Experimental Philosophy. In 2014, Professor Jenkins participated in the Current Strategy Forum at the United States Naval War College in Newport, Rhode Island. In the Fall of 2017, he was Visiting Professor at Xi'an University of Arts and Sciences in Xi'an, China.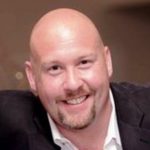 Marc Kolp | Faculty





Show more
With operational, change management and extensive OD experience, Marc brings over 20 years of learning, workforce development, leadership, training and executive coaching to his clients.

As an Organizational Development (OD) and Leadership consultant and practitioner Marc has worked in both non-profit and for-profit sectors specializing in leadership development, diagnostic assessments, organizational effectiveness and performance improvement.

Marc's extensive and hands-on operational experience spans nearly two decades where he served for several years as a member of the Senior Leadership Team and Director for two different Bureaus. His last post was Directing the company's largest operating division in which he oversaw an annual operating budget of $26+ million, $6 million annual capital improvements program, 35 facilities and was responsible for more than a thousand employees. Previous work experience includes serving as Director of Learning and Organization Development where he led and managed internal OD, Learning, Training and Coaching functions serving a workforce of more than 1500 employees. Marc has additional experience working with Board of Directors for both commercial and non-profit organizations.

Marc currently provides clients and organizations with a variety of leadership, strategy, organizational effectiveness, performance and executive coaching services through his work with UMBC Training Centers and through his consulting practice, Boomerang Consulting Group, LLC.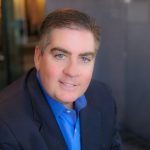 Jason Pappas | Faculty
J.D., University of Maryland School of Law
B.A., Economics, Yale University
B.A., Political Science, Yale University

Show more
For most of the previous decade, Pappas was the Chief Executive Officer of EntreQuest, Inc., a high-growth sales and leadership consulting, training and staffing organization he co-founded in 2000 and subsequently sold in 2008. During this time, he was also honored by the Baltimore Business Journal in their 2003 "Top 40 Under 40" list.

Following EntreQuest, Jason served as the Chief Operating Officer of Progressus Therapy, LLC where he led an organizational turnaround that achieved triple-digit gains in both growth and production within six months. He went on to create a management and strategic consulting firm, Hannix Consulting, Inc., which provided interim C-Level talent and strategic advisory work for companies of all sizes. Hannix guided numerous companies of various industries through significant growth, scalability, capitalization and exit.

He is a regular business development and corporate strategy columnist for SmartCEO Magazine and Microsoft's Partner Channel Magazine and has had articles in the Baltimore Business Journal and The Daily Record.

Jason graduated from Yale University with a bachelor's degree in Economics and Political Science and letter winner on the varsity football team. He also graduated from the University of Maryland School of Law with a Juris Doctorate specializing in Finance and Taxation.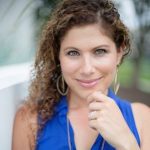 Julie Reisler | Faculty

B.A., Psychology and Public Health, University of Rochester
Graduate Certificate, Organizational Development, Georgetown University
Graduate Certificate, Health and Wellness Coaching, Maryland University of Integrated Health

Show more
Julie has nearly two decades of experience in leadership training, recruiting and hiring best practices, community building, organization development, and marketing. Currently, she is the director of recruiting and guest retention for Panera Bread, where she has been intimately involved in helping the franchise grow from 10 locations to 55 throughout Maryland, Delaware, and New Jersey. She also owns Empowered Living, LLC, a health and wellness coaching business and is an Associate Certified Coach with the International Coaching Federation.

Past Experiences:
– Consulted the Schusterman International Center in strategic planning
– Built strong outreach programs and resources for undergraduate and graduate students at the University of Virginia and Georgetown University
– Built strong outreach programs and resources for undergraduate and graduate students at the University of Virginia and Georgetown University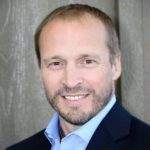 Shawn Wolfe | Faculty
D.S.L., Strategic Leadership, Regent University
M.S., Management, Eastern University
B.S., Business Administration, Bryan College

Show more
Shawn brings a wealth of leadership-development experience to the Center. He's worked in higher education and also as an independent consultant focusing primarily on leadership development, management, and marketing. Currently, Shawn is president of Wright Manufacturing Inc., where, along with founder Bill Wright, he has aggressively transformed the company from a traditional batch manufacturer to a lean, value-driven enterprise.

Certifications:
– Certificate for advanced graduate studies in leadership coaching from Regent University
– Certified facilitator for Myers-Briggs Type Indicator, Emotional Intelligence (EQ), and Crucial Conversations (Vital Smarts)
Looking for more info?