UMBC's professional programs will give you the skills and network you need to excel in your career. But don't just take our word for it, read the Professional Programs blog to learn about stories of student success, faculty in focus, industry news, career outlooks, and UMBC's Grit in Practice.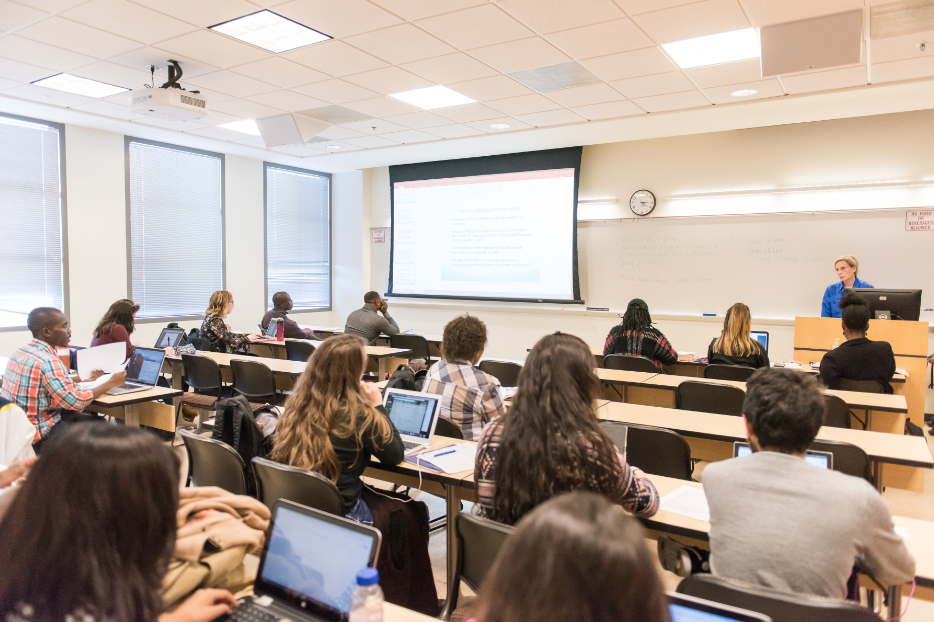 Professional Programs Blog
The world of Biotechnology is transforming every day. Keeping up on the latest trends and research is a must for biotech professionals who want to create impact in an ever-changing landscape. Advancements in technology are happening quickly and creating vast opportunities for professionals seeking to develop or enhance their career in biotechnology. In this episode, […]

One of the greatest feelings a professional can experience is knowing the work they put out in the world impacts the lives of others. Dvija Maurer '20, M.A. Instructional Systems Development, embarked on a journey of learning at UMBC to progress toward a career credential that allowed her the opportunity to learn and grow in […]

One of the best outcomes for a graduate student is to end up in a position within their field due in part to the knowledge they gained in and out of the classroom. Ricardo Tablada '18, M.P.S. Biotechnology, was able to do just that. Within a short time period of embarking on his learning journey […]

Recently, Riadul Islam, assistant professor of computer science and electrical engineering at UMBC, received a $200,000 grant from the National Science Foundation to study how to better detect and protect against these cyber attacks. The criticality of keeping our infrastructures and tools safe from hackers has never been more important. In today's industry news, we […]

The UMBC Career Center offers students many benefits when it comes to preparing for their professional future. Take a look at some of the cool ways they can help you succeed.  What is the UMBC Career Center? The Career Center at UMBC is a place that all students should know about. It's located on the […]
Featured Events
New Student Orientation is an opportunity for incoming students to receive information and resources that will allow you to make informed and appropriate academic plans, as well as acclimating you to the campus environment. You will meet with faculty and staff, receive an overview of Graduate School expectations, as well as get your specific questions answered!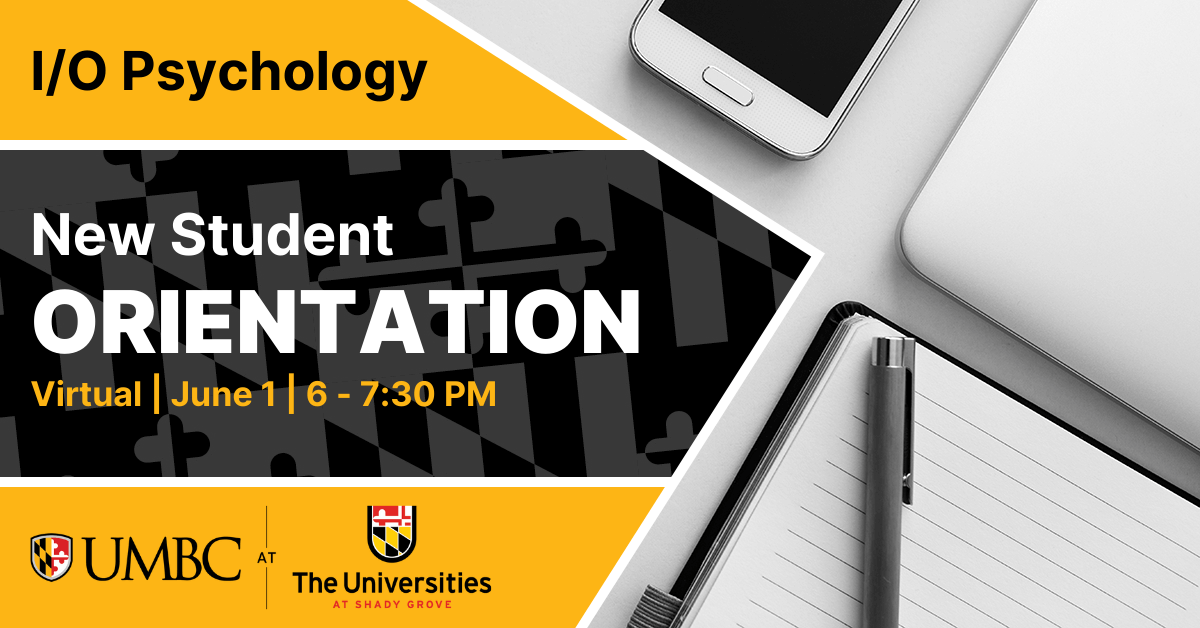 I/O Psychology New Student Orientation
Wednesday, June 1 @ 6:00 pm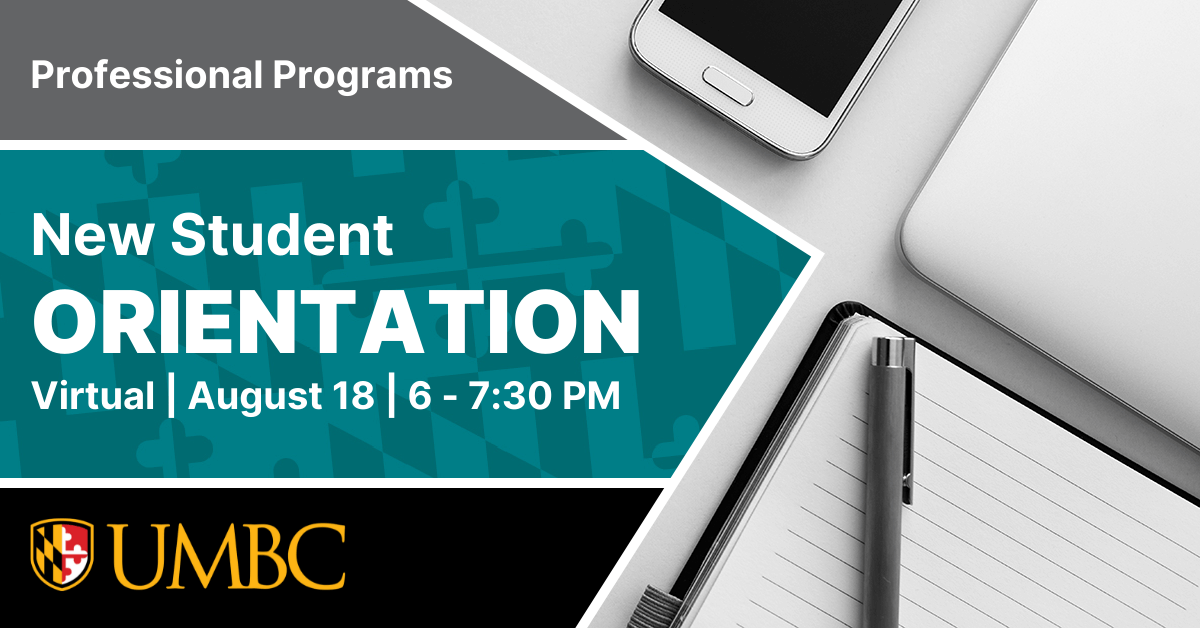 Professional Programs Fall 2022 Orientation – UMBC Campus
Thursday, August 18 @ 6:00 pm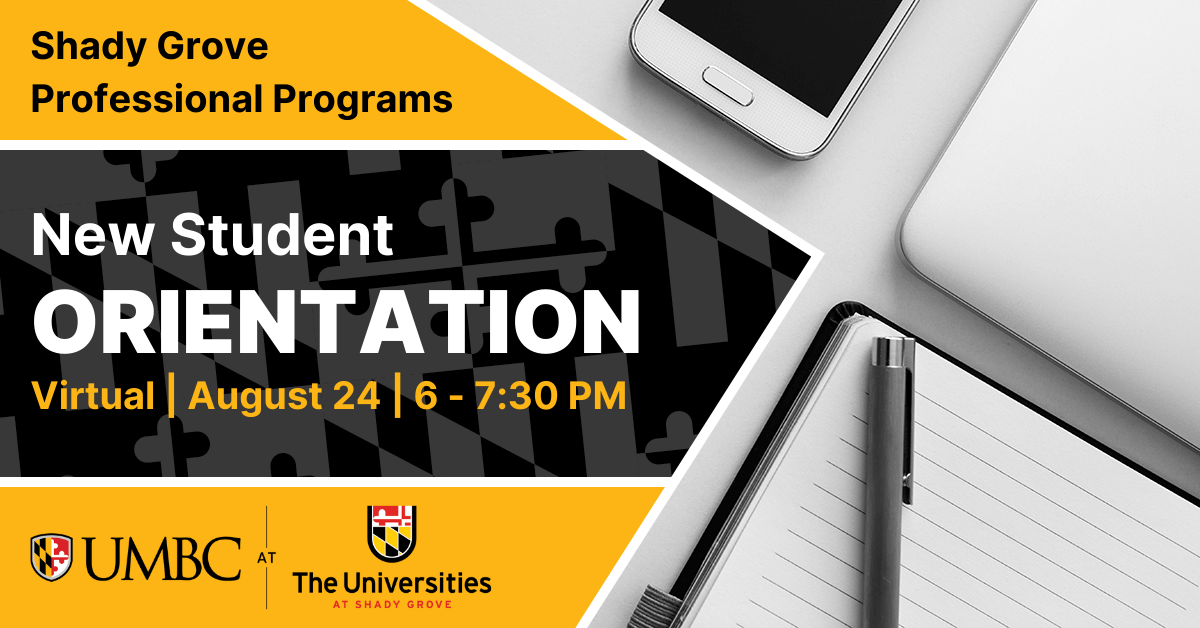 Professional Programs Fall 2022 Orientation – Shady Grove Campus
Wednesday, August 24 @ 6:00 pm
Important Dates:
Connect through myUMBC
myUMBC is a hub where you can connect with communities all across the University. Explore myUMBC and join groups to get campus news, connect with fellow students, be reminded of deadlines, and receive alerts from your program's faculty and staff. When you accept admission, you will automatically be added to the mailing list for your program – make sure you check your UMBC email address for important information about a wide range of topics.