UMBC's professional programs will give you the skills and network you need to excel in your career. But don't just take our word for it, read the Professional Programs blog to learn about stories of student success, faculty in focus, industry news, career outlooks, and UMBC's Grit in Practice.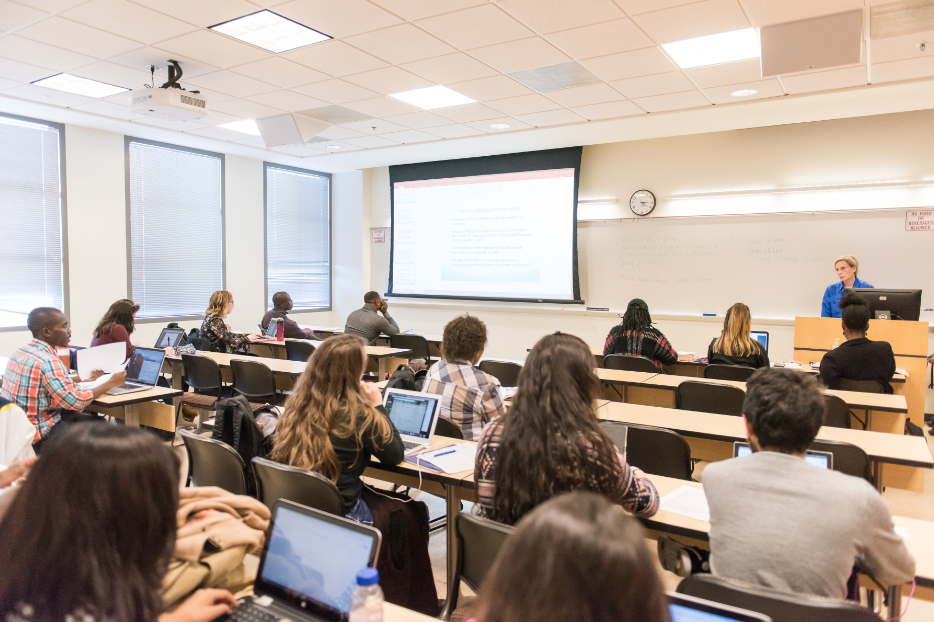 Professional Programs Blog
The goal of most graduate students is to learn new knowledge that they can apply in the workforce right away. Well our latest podcast guest, Tchuissi Mbu Nyamsi, achieved that goal when her UMBC Data Science internship turned into a new job! Tune into this episode of UMBC's Mic'D Up Podcast to listen to Tchuissi's […]

A UMBC research team has been awarded a grant by the U.S. Department of Energy to advance nuclear fusion energy research. The significant part of this research is that fusion energy does not emit greenhouse gases.  In today's Industry News, we take a look at another research team designing clean energy through solar paneled windows. […]

Work/life balance may seem difficult to achieve, especially when faced with too many demands. To achieve it, you need to know what's most important. The post Work-Life Balance | 7 Tips to Help You Maintain Both appeared first on Grit In Action.

Join us for this episode of UMBC's Mic'D Up Podcast featuring Elyse Preston, a graduate student in the Entrepreneurship, Innovation, and Leadership Graduate Program at UMBC. We chat about her educational and entrepreneurial journeys and how they have led her to open her small business venture, Be More Connected. "One of the most valuable takeaways […]

As we get deeper into the semester, the stress of studying can creep into our learning world. Learn to combat that stress by using these tips at effective ways to study and ultimately learn. Download a printable Tip Sheet! Comfy Up Your Study Place Studying is all about concentration. The last thing you want is […]
Featured Events
New Student Orientation is an opportunity for incoming students to receive information and resources that will allow you to make informed and appropriate academic plans, as well as acclimating you to the campus environment. You will meet with faculty and staff, receive an overview of Graduate School expectations, as well as get your specific questions answered!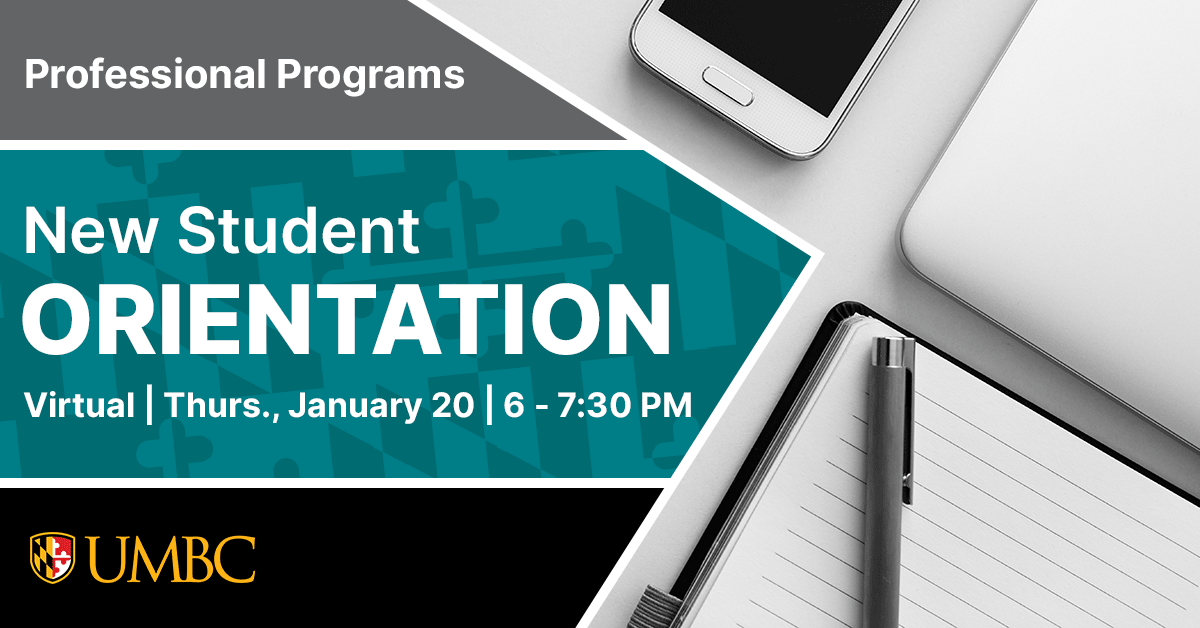 Professional Programs Spring 2022 Orientation – UMBC Campus
Thursday, January 20, 2022 @ 6:00 pm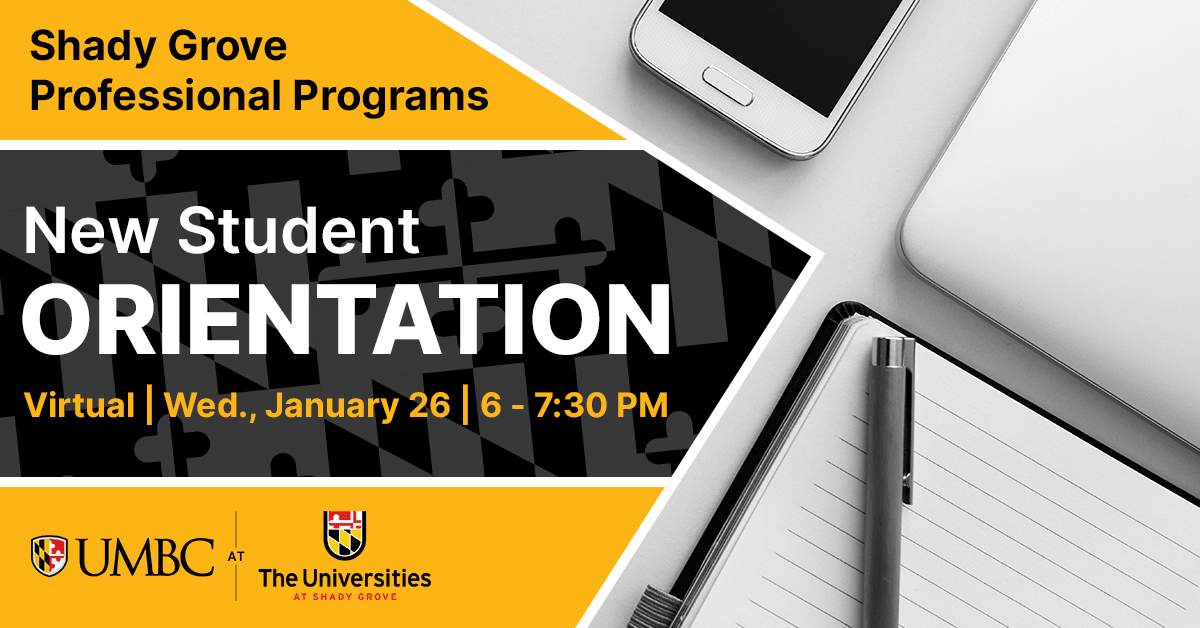 Professional Programs Spring 2022 Orientation – Shady Grove Campus
Wednesday, January 26, 2022 @ 6:00 pm
Important Dates:
Connect through myUMBC
myUMBC is a hub where you can connect with communities all across the University. Explore myUMBC and join groups to get campus news, connect with fellow students, be reminded of deadlines, and receive alerts from your program's faculty and staff. When you accept admission, you will automatically be added to the mailing list for your program – make sure you check your UMBC email address for important information about a wide range of topics.