At UMBC, you'll find many opportunities to get involved on campus as well as services to help you succeed. Learn more about resources available to you!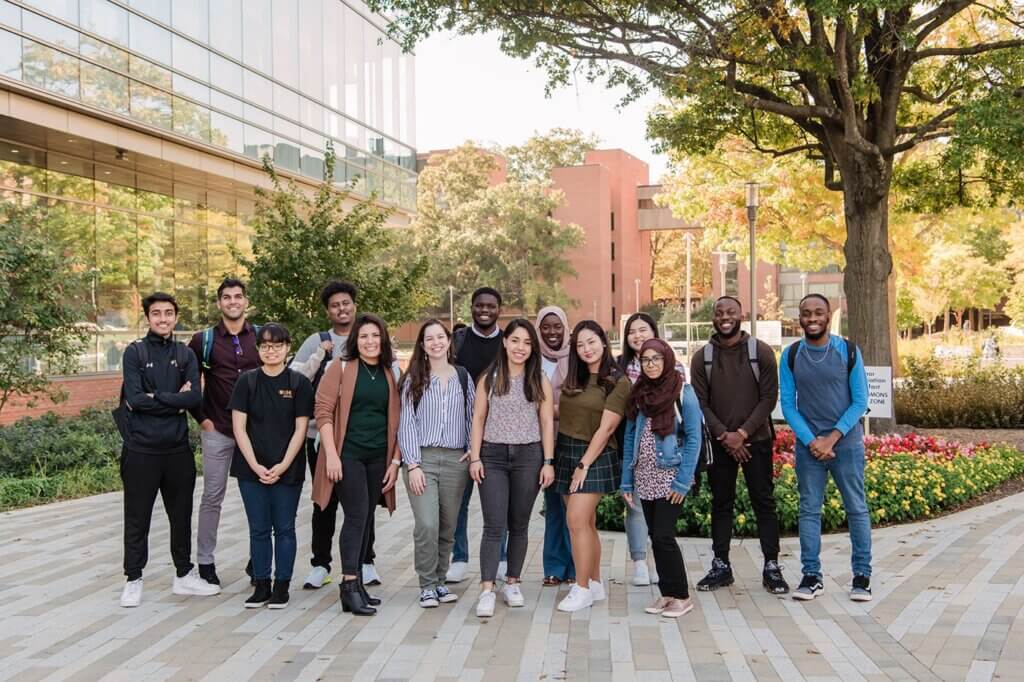 UMBC Resources
International Student Resources
UMBC International Student and Scholar Services
Take advantage of the resources UMBC has to offer our international students. Get more information about housing, student life, transportation, health and safety, and more.
Chat with a UMBC Global Ambassador
The Global Ambassadors are current international students who are excited to talk to you about all things UMBC! Reach out to connect and speak to someone today.
Recent Posts from the Professional Programs Blog
UMBC's Professional Programs will give you the skills and network you need to excel in your career. But don't just take our word for it, read the Professional Programs blog to learn about stories of student success, faculty in focus, industry news, career outlooks, and UMBC's Grit in Practice.
In a recent episode of UMBC's Mic'd Up podcast, we sat down with Rebeccah Henry, M.P.S. '23 Community Leadership to chat about community connections. The conversation shed light on the […] The post Strengthening Community Connections appeared first on Office of Professional Programs.

Many fields within graduate school require a research presentation, but only some students feel comfortable presenting. Thankfully, you can apply some tips to build your presentation skills and be more […] The post The Art of Public Speaking appeared first on Office of Professional Programs.

UMBC's STEM research spans from boosting math skills in biology to probing life's origins on Earth. Let's see what UMBC has since we have last been on campus, as brought […] The post STEM Research Progress | UMBC Campus News appeared first on Office of Professional Programs.

In a tech-centric world, the heart of software engineering is more than code—it's about forging connections, filling gaps, and uplifting communities. Tune in to UMBC's Mic'd Up podcast as Hidare […] The post At The Heart of Software Engineering appeared first on Office of Professional Programs.
Connect through myUMBC
myUMBC is a hub where you can connect with communities all across the University. Explore myUMBC and join groups to get campus news, connect with fellow students, be reminded of deadlines, and receive alerts from your program's faculty and staff. When you accept admission, you will automatically be added to the mailing list for your program – make sure you check your UMBC email address for important information about a wide range of topics.