UMBC's graduate program in Entrepreneurship, Innovation, and Leadership empowers professionals to drive organizational change. Whether you are working within an existing business or want to start your own, our program will teach you the real-world skills needed to thrive. Led by seasoned entrepreneurs, our program will teach you how to bring an entrepreneurial mindset, innovative practices, and thoughtful leadership to your organization.
With three pathways in Entrepreneurship, Intrapreneurship, and Socialpreneurship, you can tailor your education to your interests and career goals.
For up-to-date information on how UMBC is responding to COVID-19, visit Retriever Ready: COVID-19 Response.
At a Glance
Delivery

Online
Locations Offered
UMBC Campus (Catonsville)
Average Completion Time
3 years (Master's part-time)
1 year (Certificate part-time)
Credit Hours
30 (Master's)
12 (Certificate)
---
Featured Event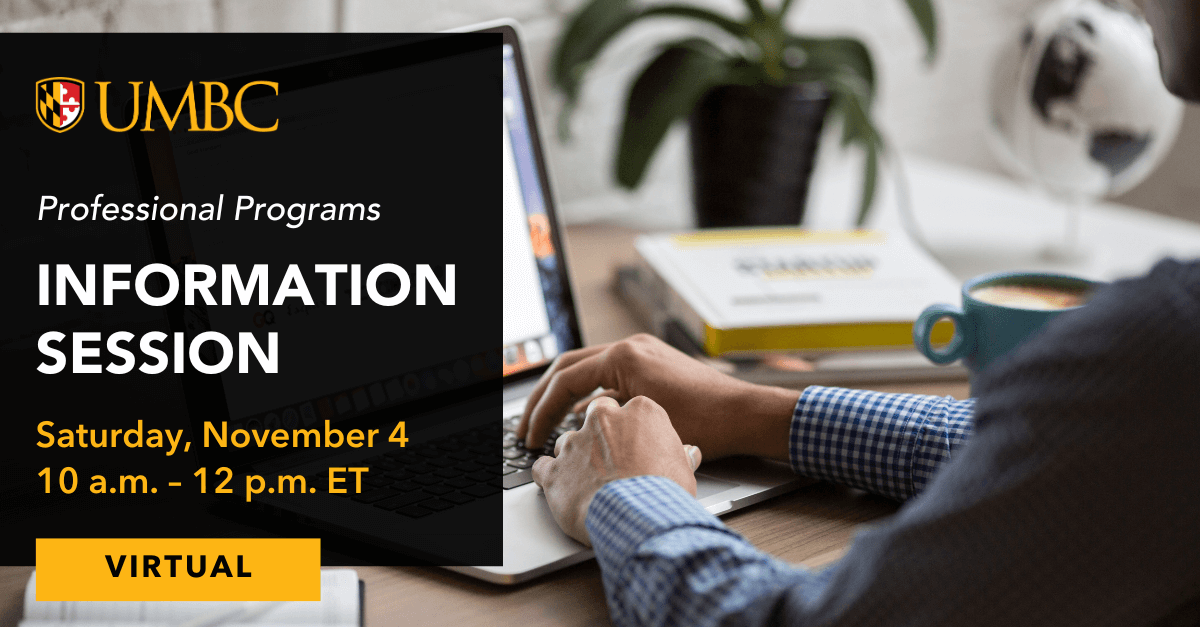 Professional Programs Virtual Information Session
Saturday, November 4
Join us for our upcoming virtual information session to explore how our professional programs can help you meet your goals, build your professional network, and equip you with the technical, leadership, and management skills that employers are looking for.
See our full event listing for more opportunities to connect with us!
We're here to help! Stay connected with us.
---
Why Entrepreneurship, Innovation and Leadership?
UMBC's graduate program is distinct from others in the region. We focus on the critical role that innovation and leadership play in driving your entrepreneurial vision. Through applied learning, course deliverables, and a 2-part capstone project, the program equips you with real-world skills.
Applied Learning
The Applied Learning approach emphasizes the teaching of skills that are relevant and applicable to your work. Our instructors bring deep knowledge of and passion for entrepreneurship to the classroom. Interactive and participatory learning experiences align with exceptional content to deliver a transformative educational experience.
Course Deliverables
The EIL graduate program at UMBC emphasizes skills that align with current communication trends. You'll hone your oral, visual, and written presentation skills by working in traditional and modern formats. This includes writing blog posts, "tweet"-like messages, coach approach dialogues, and pitch decks, as well as exploring traditional mediums such as white papers, executive summaries, and oral presentations. We use a peer learning approach which allows you to sharpen your skills while developing an invaluable network.
2-Part Capstone
In the 2-part capstone, you'll apply the tools and concepts from your courses toward the realization of a business opportunity. You will quantify and prove market/technical feasibility, develop a business plan, demonstrate financial feasibility, and create a final report about how the opportunity could be pursued. The capstone concludes with the Cangialosi competition where you'll gain invaluable experience pitching your idea to investors.
Why UMBC?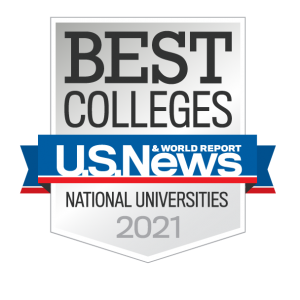 Entrepreneurship, innovation, and leadership are core to UMBC's mission and values. That's why the university system supports the full continuum of leadership programs, going beyond just undergraduate and graduate degrees. Students can take advantage of training and development offered by the Center for Leadership and Innovation at UMBC's Training Centers, or seek opportunities at the business incubator at bwtech@UMBC.
Our campus is located in the heart of the Baltimore-Washington metro area which cultivates an ecosystem of innovation and entrepreneurship. There is a push to create more technology-focused startups through the work of organizations like Betamore, the Emerging Technology Center and UMBC's own bwtech@UMBC. The region is home to many governmental agencies and companies that encourage intrapreneurs to bring deep change to their organizations.
Looking for more info?