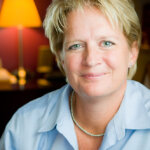 MJ Bishop, Ed.D.
Show more
Dr. MJ Bishop is Associate Vice Chancellor and director of the University System of Maryland's William E. Kirwan Center for Academic Innovation, established in 2013 to create a collaborative culture of academic innovation that catalyzes new ways of thinking about student success, translates ideas into action, and scales and sustains promising practices.  Informed by the diversity of USM's 12 public higher education institutions, findings from the learning sciences, and capabilities of emerging technologies, the Center leads statewide efforts to implement, evaluate, and scale and sustain innovations aimed at student success. Prior to USM, Dr. Bishop was Associate Professor and Director of Lehigh University's Teaching, Learning, and Technology Program where she was responsible for the institution's graduate programs in instructional technology and teacher education.  While at Lehigh, Dr. Bishop received several awards for her research and teaching including the prestigious Stabler Award for Excellence in Research and Teaching.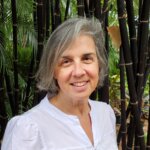 Brenda Boyd
Show more
Brenda Boyd currently serves as Senior Academic Director, Program Services, for Quality Matters. The mission of Quality Matters is to promote and improve the quality of online education and student learning nationally and internationally.  Brenda leads the professional development team and oversees the quality assurance and K-12 departments and is responsible for the regular updating of QM Higher Education Rubrics. Brenda's background includes more than 20 years of experience supporting faculty and institutions to move to quality online teaching and learning. She has worked with faculty teaching developmental through graduate level courses to move them to the online learning space. She has also facilitated faculty learning communities. She holds an M.S. in Education from Capella University and serves on the WCET Steering Committee.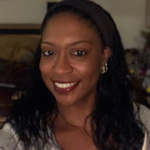 Sherri Braxton, D.Sc.
Show more
Dr. Sherri Braxton is the inaugural Senior Director for Digital Innovation at Bowdoin College where she is responsible for the Bowdoin Online Learning and Teaching (BOLT) operational vision and strategy. By way of partnerships across the college, she leads efforts to identify, prioritize and pursue opportunities for digital innovation impacting both curricular and co-curricular learning spaces. Her work also extends to developing partnerships and collaborative initiatives with peers at other institutions as well as establishing new consortia relationships to prepare and position Bowdoin for the academic transformation on the horizon in the K-16 education landscape related to alternative credentialing while creating student-centered learning pathways. 

Prior to her role at Bowdoin, Dr. Braxton was Senior Director of Instructional Technology at the University of Maryland, Baltimore County and previously served as the Director for Course Redesign and Special Assistant to the Provost at Bowie State University. She also held the position of Director of Distance Education in the Whiting School of Engineering for the Johns Hopkins University Engineering Programs for Professionals. Dr. Braxton earned a Bachelor of Science in Mathematics from Wake Forest University, a Master of Science in Computer Science from North Carolina State University, and a Doctor of Science in Computer Science from the George Washington University with a double minor in educational leadership and management science.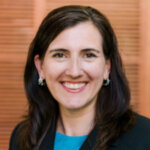 Sarah Gardenghi
Show more
Sarah Gardenghi has been in higher education for over twenty years specializing in continuing education and international programs. She is the Chief of Staff for the Division of Professional Studies at University of Maryland, Baltimore County (UMBC). In her current role, she serves as a member of the division's leadership team, and actively participates on behalf of the Office of the Vice Provost in strategic institutional planning, credit and non-credit educational partnerships, organizational development, and internal and external communications. She facilitates K-12 partnerships and assists with the implementation of pathway programs with a focus on career readiness, experiential learning and industry credentialing. She was instrumental in creating the Institute for Extended Learning (IXL) at UMBC that includes year round K-12 and certificate programming. Sarah has experience directing the English Language Institute where she has been a liaison within the university, bringing departments together for international initiatives with a focus on the student experience. She earned her undergraduate degrees in Psychology and Communication from Concordia College, and her Master's degree in Communication from Colorado State University. She is currently pursuing her Ed.D. in Higher Education at Frostburg State University.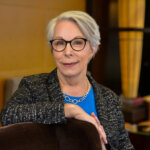 Jane Neopolitan, Ed.D.
Show more
Dr. Jane Neapolitan is a proven boundary-spanner with more than 30 years' experience as educator, researcher, and innovator in higher education. She earned a Doctor of Education (Ed.D.) degree at Teachers College, Columbia University in the City of New York; a Master of Science (MS) degree in General Psychology at the University of Bridgeport (CT); and a Bachelor of Arts (AB) degree in English at Sacred Heart University (CT). Jane served for 20 years as Professor of Education and Chair of the Department of Instructional Leadership & Professional Development in the College of Education at Towson University (MD). From 2012-2019, she also served as Assistant Provost, Office of Academic Innovation, and led initiatives to ensure campus-wide quality assurance for online learning that included Quality Matters training and Universal Design for Learning (UDL) faculty cohorts. She currently serves as Adjunct Professor at the University of Maryland, Baltimore in the Ph.D. in Health Professions Education (HPE) program where she teaches courses in Curriculum Theory and Leadership in Higher Education.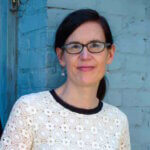 Nancy O'Neill, Ed.D.
Show more
Dr. Nancy O'Neill joined the Kirwan Center in February 2016 and has served as the Associate Director since April 2016, helping to shape the Kirwan Center's mission and strategic direction. At the Kirwan Center, she coordinates the System's teaching and learning center directors and plans capacity-building initiatives with and for faculty development leaders across the System. She also supports Kirwan Center initiatives that directly engage faculty and academic leaders, including efforts to scale and sustain open educational resources. Prior to being at USM, she served as the Director of the Center for Excellence in Learning, Teaching, and Technology at the University of Baltimore from 2012 to 2016. While at UB, her work focused on supporting faculty innovation in teaching as well as curriculum development and alignment, student learning assessment, and institutional effectiveness. In her last year at UB, she helped guide the University's general education reform and institutional assessment efforts ahead of re-accreditation.

Before moving to Baltimore in 2012, Nancy spent a decade at the Association of American Colleges and Universities (AAC&U), contributing to national projects related to high-impact practices, undergraduate curriculum and quality, assessment, institutional renewal, and diversity and equity initiatives.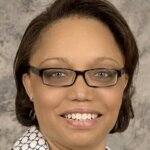 Monica Randall, Ph.D.
Show more
Dr. Monica E. Randall is the Deputy Executive Director of the Maryland Association of Community Colleges. She has over 25 years of experience in educational consulting, higher education policy, and senior-level university leadership positions.  She also managed State aid programs for Maryland's four-year public institutions, community colleges, and independent institutions at the Maryland Higher Education Commission.  

Dr. Randall holds a Ph.D. in Public Policy from the University of Maryland, Baltimore County, where she conducted extensive research on financial aid and student success.  She received both a Master of Arts in International Affairs and a Master of Public Administration from Ohio University.  Additionally, she holds a Bachelor of Arts from the University of Virginia. Dr. Randall is a member of the Greater Baltimore Committee's Leadership Class of 2012 and Harvard University's Institute for Educational Management Class of 2009.  She lives in Bowie, Maryland, with her husband and daughter.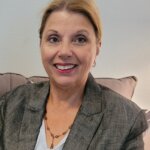 Marguerite Weber, D.A.
Show more
Dr. Marguerite Weber is President of Higher Learning Design, a consulting practice that focuses on designing and improving systems for student success at community colleges.  An active scholar, Dr. Marguerite Weber co-edited and wrote a significant number of chapters in a two-book series of essays focused on serving non-traditional learners:   Academic Transformation:  A Design Approach for the New Majority (Rowman & Littlefield, 2017) and The New Majority Student: Working from Within to Transform Higher Education (Rowman & Littlefield, 2018) and has published several articles in journals focused on college student retention.  She has presented at numerous regional and national conferences on topics related to student learning and success.  Through 30+ years of college leadership and faculty experience, Dr. Weber developed a retention model, called FIT/FEAR/FOCUS that informs retention-centered teaching and systems for institutional effectiveness that develop the capacities for BELONG/SECURITY/HOPE. 

Education
Doctor of Arts, Community College Administration and English Composition, George Mason University
Certificate of Graduate Study, Institutional Research, Penn State
Certificate of Advanced Graduate Study, Composition and Rhetoric, East Carolina University
Masters of Education, Adult Learning Theory, East Carolina University
Masters of Arts, English, University of North Carolina at Chapel Hill
Relevant college leadership:  VP of Student Affairs, Baltimore City Community College; VP of Adult Learning Programs, Cabrini University; Director of Student Academic Affairs and Academic Initiatives, University of Baltimore; Dean of Arts and Sciences, Frederick Community College (MD); Dean of Academic Support Services, SUNY-Oneonta; Adjunct Faculty Coordinator and Writing Center Director, Anne Arundel Community College (MD). 
Faculty Experience:  FT (English)= 10 years, Harrisburg Area CC, Anne Arundel CC, East Carolina Univ.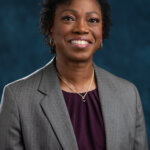 Falecia Williams, Ed.D.
Show more
Dr. Falecia D. Williams is the ninth president of Prince George's Community College (PGCC). A proven transformational servant leader, she joins PGCC after nearly 22 years at Valencia College, where she led by example, inspiring change and transformation. Her commitment to diversity in higher education goes beyond buzzwords to the heart of the humanity that exists within each person. She's been named one of Orlando Magazine's 50 Most Powerful and is an Aspen Presidential Fellow. Delightfully charismatic and authentically humble, Dr. Williams is a refreshing reminder that effective leadership has always been more about influence than power.
Looking for more info?