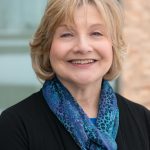 Eileen O'Brien, Ph.D. | Program Director
Ph.D., Catholic University of America


Show more
Dr. O'Brien is a full-time faculty member in the Department of Psychology, is a Senior Lecturer and is the Undergraduate Program Director for Psychology. She is an Associate member of the Graduate Faculty and has been a member of numerous Masters Theses and Dissertations in the department. She joined the department of Psychology at the University of Maryland, Baltimore County in 2003 and has been a Course Redesign Fellow in the University System of Maryland. Awarded the 2015 University System of Maryland Board of Regents' Faculty Award for Excellence in Teaching, Dr. O'Brien maintains associate faculty membership in the Gender and Women's Studies department teaching cross-listed courses in Gender and Psychology, and teaches varied courses in family and child psychology. She administers the Psychology Teaching Fellowship program in the graduate program. Dr. O'Brien has also led several Scholarship of Teaching and Learning workshops related to pedagogical innovation. She worked with the UMBC Faculty Development Center to create the Faculty Learning Communities program, which brings faculty together for regular discussions of topics related to teaching and learning, such as learning outcomes and assessment, diversity immersion, and communication in the classroom.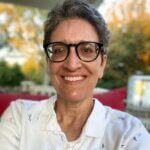 Susan Biro, Ed.D.
Ed.D., Leadership in Higher Education, Widener University
M.Ed., Adult Education, Widener University

Show more
Dr. Susan Biro serves as Manager, Online Learning at University of Maryland, Baltimore County and supports initiatives to enhance and expand online and hybrid course offerings. She has nearly 25 years of experience in distance learning program administration, online student support services, and professional development for faculty who teach in online and hybrid formats. In her current role, Susan focuses on Universal Design for Learning and course accessibility, Open Education Resources (OER) adoption, and the application of the Quality Matters rubric for online/hybrid course design. She holds several Quality Matters certifications, including QM Coordinator and Independent Online APPQMR Facilitator. Susan earned an M.Ed. in Adult Education and an Ed.D. in Leadership in Higher Education from Widener University (PA).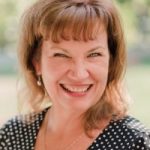 Jennifer M. Harrison, Ph.D.
Ph.D., Language, Literacy, and Culture, UMBC
M.A., English, University of Maryland, College Park
B.A., English, Washington College
Show more
Jennifer M. Harrison, Associate Director for Assessment in the Faculty Development Center, specializes in helping faculty develop effective assessment practices. She has expertise in accreditation, institutional effectiveness, student learning assessment, critical pedagogy, curriculum mapping and development, educational technology, and online and face-to-face active learning. An experienced speaker, she has created workshops, programs, and presentations for a range of higher education audiences, including AALHE, The Assessment Institute, and Educause. She is currently co-authoring a book on curriculum mapping for Stylus Publishing. She holds a Ph.D. in Language, Literacy, and Culture from UMBC, an M.A. in English from the University of Maryland College Park, and a B.A. in English from Washington College. Before joining the FDC, she was Associate Professor of Writing & Director of Learning Assessment at the National Labor College, where she taught literature, writing across the curriculum, and interdisciplinary research courses; directed the Writing Center; developed learning and institutional assessment processes; and led the prior learning assessment program.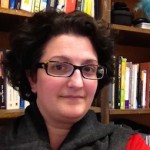 Mariann Hawken, D.M.



Show more
With more than 21 years of experience in educational technology, Mariann Hawken holds a Doctor of Management; a Master of Distance Education, specializing in teaching and training; a Master of Education in Instructional Technology; and a Master of Arts in English. She's taught traditional, hybrid and online courses in freshman composition, technical writing, intro to mass communication, and media, technology & society. Mariann is a certified Peer Reviewer and F2F Facilitator with Quality Matters.

Mariann Hawken oversees several Blackboard applications on campus including Learn and Collaborate and provides secondary support for clickers and screencasting. She also enjoys faculty training and outreach, course development activities, and academic transformation efforts.As a member of the Blackboard Community Leadership Circle and Blackboard MVP (2013-2020), Mariann is active in the Blackboard users community and at conferences, sharing information about distance education policy development, faculty development, and online course support, mentoring and training, migrating systems to managed hosting, and other technical experiences. Past activities include developing comprehensive faculty development programs for online/hybrid course development and supporting course redesign projects that reflect Quality Matters and Exemplary Course standards.
Looking for more info?