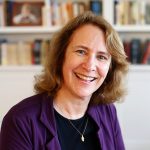 Dr. Sally J. Scott | Professor of the Practice and Graduate Program Director
Ph.D., International Studies, Johns Hopkins University
B.A., American Studies, Yale University
Show more
Sally J. Scott has worked for over 30 years in community development, initially in West Africa, then in Maryland and Iowa. As a foundation program officer and a nonprofit executive director, she has led collaborative, multi-sector initiatives to bolster neighborhood revitalization and affordable housing. In the Baltimore area, Sally has partnered with grassroots, multi-neighborhood, citywide and regional organizations. She has taught undergraduate and graduate courses on civil society and community development.

As Director of the M.P.S. in Community Leadership, Sally leads an interdisciplinary program that draws on the teaching and research strengths of UMBC, and helps students build collaborative leadership skills as well as strong connections to local nonprofit organizations.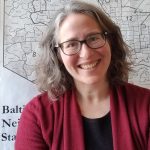 Kristine J. Dunkerton, Esq. | Adjunct Faculty
J.D., University of Baltimore School of Law
B.A., International Studies, The American University

Show more
Instructor, Legal and Ethical Issues for Community Leaders.  Ms. Dunkerton is the Executive Director of Community Law Center, a nonprofit law firm in Baltimore that provides free legal services to nonprofit and neighborhood-led organizations. For more than twenty years, her legal work has been firmly rooted in the desire to make all neighborhoods safe and healthy places to live and all nonprofits effective, stable and sustainable. Her work has sparked change in state and local laws, regulations, and policies; has made government and administrative bodies more responsive to community concerns and receptive to community voices; and has helped neighborhood leaders better understand how to utilize the law to make change that matters to them.

Ms. Dunkerton earned a B.A. in International Studies with a minor in Environmental Science from The American University in Washington, DC. She obtained her J.D. from the University of Baltimore School of Law. She is a member of the Maryland Bar and the Federal Bar. She lives in Baltimore City with her wife, cats, and chickens.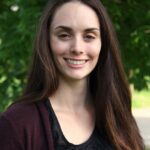 Kaleigh Mrowka | Adjunct Faculty
M.S., Higher Education and Student Affairs Administration, SUNY Buffalo State
B.A., Speech Communication, Ithaca College
Show more
Kaleigh Mrowka currently serves as an Assistant Director for Student Engagement for the University Honors Program at the University of Maryland, College Park. In her role, she coordinates student engagement and co-curricular learning for the largest honors living-learning program at UMD. Prior to her current role, Kaleigh worked at UMBC overseeing residential areas for first- and second-year students and co-coordinating the restorative residential curriculum. She holds a B.A. In Speech Communication from Ithaca College, a M.S. in Higher Education and Student Affairs Administration from SUNY Buffalo State, and is currently completing a Ph.D in Language, Literacy, and Culture at UMBC. Her professional and research interests center around the development and maintenance of healthy and equitable communities through the use of restorative practices, relational research methodologies, integrative learning, and intergroup dialogue. She has presented regionally and nationally about living-learning programs and the integration of restorative practices into residential communities within higher education.

Lauren Mauriello | Adjunct Faculty
M.Ed., James Madison University
B.S., James Madison University
Show more
Lauren Mauriello is the Assistant Director for Residential Student Conduct at the University of Maryland, Baltimore County (UMBC) where she has worked since 2013 overseeing residential student conduct and residential assessment initiatives. Prior to 2013, Lauren worked in residential life and student conduct at George Mason University and James Madison University, where she also received a Master's degree in College Student Personnel Administration. Lauren is a Ph.D. candidate in Public Policy, specializing in Education Policy at the University of Maryland, Baltimore County. Her research interests include restorative practices in higher education and in community settings.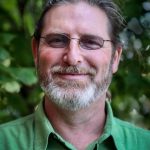 Dr. Joby Taylor | Adjunct Faculty
Ph.D., Language, Literacy and Culture, UMBC
M.A., History of Religions, Missouri State University
B.A., Philosophy, Conception Seminary College
Show more
Joby Taylor came to Baltimore as a Peaceworker Fellow in 1999 and liked the program and the city so much that he has proudly stayed on, becoming program director in 2003. Joby was born and raised in Miami, Oklahoma, a small town that is also home to eight Native American nations. He served as a Peace Corps Volunteer in Gabon, Africa (91-93) helping build an elementary school in the village of Seka Seka, and, as all RPCVs soon find, he learned much more than he gave along the way. Joby's involvement in service and service-learning has included other construction projects in the U.S. and the Caribbean, but also much work with youth, particularly at-risk and special needs youth. Academically Joby received his B.A. in Philosophy, an M.A. in Religious Studies, and completed his Ph.D. in the Interdisciplinary Language Literacy and Culture program. His dissertation is titled: Metaphors We Serve By: Critical and Constructive Play with the Discourses on Service. Joby lives in Baltimore City with his wife Beth and their two girls, Isabel and Katherine.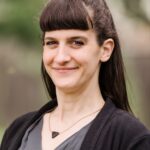 Jessica Wyatt | Adjunct Faculty
M.F.A., Community Art, Maryland Institute College of Art
B.A., Beloit College
Show more
In both teaching in the classroom and working in community, Jess Wyatt (she/her) uses an asset based approach, facilitating experiences that allow for discovery and utilization of participants' unique individual and collective power.Through creating and sustaining transformational relationships, Jess facilitates the co-creation of a just future in community with others. A lifelong organizer of people and student of life, Jess joined the Asset Based Community Development (ABCD) Institute in the summer of 2017 as a faculty member. Since joining, she has been a member of the team working to build structure for the Institute to become more accessible by creating clear avenues for new leadership, new efforts and to allow anyone who would like to have a clear relationship to the ABCD Institute and the ABCD Community.
Community Leadership Faculty Advisory Committee
The role of the Community Leadership Faculty Advisory Committee is to advise and support the CLDR Master's and Certificate programs. The Faculty Advisory Committee will:
Promote the CLDR programs on and off campus.
Participate in student recruitment for the CLDR program.
Advise the Graduate Program Director on CLDR programmatic and university-wide issues and policies.
Provide support and service to the program by developing, revising, and promoting CLDR courses and programming, including regularly reviewing and approving electives.
Serve as liaisons with home departments/programs, and communicate with the department chairs and faculty about the CLDR program.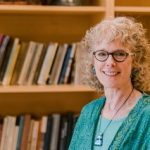 Bev Bickel, Ph.D.



Show more
Beverly Bickel is a Clinical Associate Professor in the Language, Literacy, and Culture Doctoral Program and Affiliate Associate Professor of Gender, Women's + Sexuality Studies and the Imaging Research Center at UMBC. Her scholarship focuses on the production, exchange, and dissemination of transformational knowledge and changing cultural practices for social justice and participatory democracy. She relies on building sustained relationships across differences and negotiating among diverse knowledges, narratives, and intellectual and organizing practices. Collaborative inquiry and action projects ask how people's multiple truth claims, values-based work and discursive practices operate in f2f and online public places and spaces including communities on and beyond campuses, K-12 schools, and cultural organizing projects. She serves as the campus liaison to the national Imagining America consortium and participates in interdisciplinary projects including the Public Humanities Minor, the Community Leadership MPS, the UMBC BreakingGround civic agency initiative, the Digital Storytelling for Community Engagement working group and the Imaging Research Center's Art of Transformation project.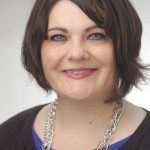 Lauren Hamilton Edwards, Ph.D.



Show more
Dr. Edwards is an assistant professor in the School of Public Policy at the University of Maryland, Baltimore, County. She researches the management of public sector organizations, particularly how these organizations strategize for the future, how they include the public, and workforce inclusion. She is the advisor for graduate students that focus on public management.

Dr. Edwards received her Master of Public Administration from the University of North Texas in Denton, Texas and her Ph.D. in Public Policy from a joint program at Georgia State University and the Georgia Institute of Technology in Atlanta, Georgia. She currently lives in Catonsville, Maryland with her husband and awesome dogs, Jasper and Scout.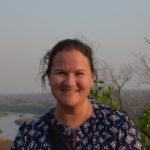 Margaret Buck Holland, Ph.D.



Show more
Dr. Holland is an associate professor in the Department of Geography & Environmental Systems at the University of Maryland Baltimore County. She is an applied human-environment geographer and is driven by research questions that actively address environmental conservation and human well-being challenges in the local contexts, but also builds broader lessons for informing changes to environmental policy and management.

Dr. Holland's scholarly interests rest at the intersections between rural livelihoods, land use dynamics, governance, and conservation strategies.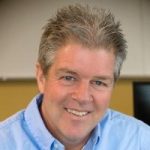 Gib Mason, M.A.



Show more
Gib Mason has 35 years of experience in organizational stewardship and cultural development. He has an extensive history of helping multiple companies, in a myriad of industries, drive rapid growth and instill winning cultures. Gib has served these organizations as CEO, COO & CFO. He has successfully lead start-ups, turnarounds, and mature businesses.

Along with his business endeavors, Gib is dedicated to the social and economic development of the community in which his family lives and works. He has a deep commitment to the education and enrichment of young people. Gib has participated on the boards of Big Brothers Big Sisters of the Greater Chesapeake, Maryland Mentoring Partnership and co-founded the b4Students Foundation to name a few. Gib is the founder of the Center for Leadership and Innovation and he created, directs and teaches in the Entrepreneurship, Innovation, and Leadership master's degree program at the University of Maryland Baltimore County (UMBC).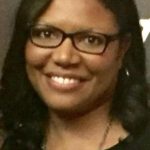 Brandy Harris Wallace, Ph.D.



Show more
Brandy Harris Wallace, PhD, is an associate professor in the Department of Sociology, Anthropology and Public Health at the University of Maryland Baltimore County where she teaches Gender and the Lifecourse and Constructing Race, Class and Gender for the Masters in Applied Sociology program. Her research uses a qualitative approach to understanding racial and gender inequities in healthcare; social determinants of health; chronic disease self-management strategies of African-American women; and, factors influencing health care workers' quality of life. Dr. Wallace is a Fellow of the Gerontological Society of America, and has served as Co-Investigator on grants funded by the National Institute on Aging. Her work has been published in highly respected journals, such as The Gerontologist, Journals of Gerontology: Social Sciences, and Journal of Aging Studies.
---
Looking for more info?