The role of the Community Leadership Faculty Advisory Committee is to advise and support the CLDR Master's and Certificate programs. The Faculty Advisory Committee will:
Promote the CLDR programs on and off campus.
Participate in student recruitment for the CLDR program.
Advise the Graduate Program Director on CLDR programmatic and university-wide issues and policies.
Provide support and service to the program by developing, revising, and promoting CLDR courses and programming, including regularly reviewing and approving electives.
Serve as liaisons with home departments/programs, and communicate with the department chairs and faculty about the CLDR program.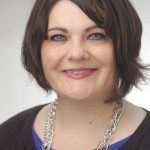 Lauren Hamilton Edwards, Ph.D.



Show more
Dr. Edwards is an assistant professor in the School of Public Policy at the University of Maryland, Baltimore, County. She researches the management of public sector organizations, particularly how these organizations strategize for the future, how they include the public, and workforce inclusion. She is the advisor for graduate students that focus on public management.

Dr. Edwards received her Master of Public Administration from the University of North Texas in Denton, Texas and her Ph.D. in Public Policy from a joint program at Georgia State University and the Georgia Institute of Technology in Atlanta, Georgia. She currently lives in Catonsville, Maryland with her husband and awesome dogs, Jasper and Scout.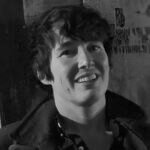 Sarah Fouts, Ph.D.



Show more
Sarah Fouts is an Assistant Professor in the Department of American Studies, an affiliate professor in the Language, Literacy, and Culture doctoral program, an affiliate professor in the Latin American Studies minor, and program director of the Public Humanities Minor. Fouts' research interests include transnationalism, Honduras, New Orleans, ethnography, labor, accompaniment methodology, and food studies.

Currently, Fouts is working on a book manuscript which uses ethnographic and archival research to analyze the transnational stories of Central American and Mexican food industry workers and day laborers in post-Katrina New Orleans. Fouts shows how despite being criminalized and pitted against other low wage workers, immigrants use strategies of self-reliance and multiracial solidarities to fight against extractive models of development in New Orleans and Honduras.

Fouts' research includes public humanities projects with the Southern Food and Beverage Museum, the Southern Foodways Alliance, and the New Orleans Workers' Center for Racial Justice (NOWCRJ) New Orleans Black Workers Organize labor history timeline. From 2017-2019, Fouts produced and edited the series "Latinx Foodways in North America" for the Society for the Anthropology of Food and Nutrition. Fouts is also an op-ed contributor for the New York Times and contributes articles to NACLA and Gravy magazine.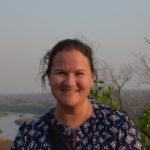 Margaret Buck Holland, Ph.D.



Show more
Dr. Holland is an associate professor in the Department of Geography & Environmental Systems at the University of Maryland Baltimore County. She is an applied human-environment geographer and is driven by research questions that actively address environmental conservation and human well-being challenges in the local contexts, but also builds broader lessons for informing changes to environmental policy and management.

Dr. Holland's scholarly interests rest at the intersections between rural livelihoods, land use dynamics, governance, and conservation strategies.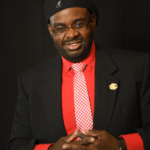 Michael Hunt, M.Div.



Show more
Rev. Michael A. Hunt is a native of Baltimore, received his bachelor's degree from the University of Maryland, Baltimore County (UMBC), and his Master of Divinity from Emory University in Atlanta, Georgia. Michael has served as a university/college administrator, middle & high school math instructor, musical vocalist, and social justice educator, shaping the lives of today's leaders. His life's work focuses on radical inclusion through social justice engagement & interfaith partnerships. Also, Michael has returned to his alma mater as the Director of the UMBC McNair Scholars Program, working to increase underrepresented and underserved, first-generation, and low-income students' attainment of research-based doctoral degrees. His personal research interest seeks to bridge spirituality and STEM education by providing culturally nuanced resources for increasing self-esteem and promoting holistic critical mentoring. Michael focuses on dismantling hierarchical structures that impede the success of underserved populations by examining holistic critical mentoring, a network of power-dynamic-flipped, student-centered, reciprocal relationships. Michael is completing his Ph.D. at UMBC in the Language, Literacy, and Culture (LLC) Program. He embraces daily the belief that "If I can help somebody as I pass along, then my living shall not be in vain."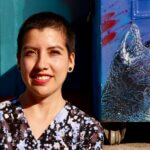 Tania Lizarazo, Ph.D.



Show more
Dr. Tania Lizarazo is an Associate Professor at the University of Maryland, Baltimore County (UMBC) contributing to the Global Studies Program, the Spanish Area, and the MA in Intercultural Communication. She is Affiliate Faculty of Gender, Women's + Sexuality Studies, and Language, Literacy & Culture. She received her Ph.D. in Latin American Literature and Cultures, with emphases in Feminist Theory & Research and Studies in Performance & Practice from the University of California, Davis in 2015.

Her research interests include digital storytelling, Latin American cultural studies, transnational feminisms and performance studies. Her recent digital storytelling projects are a collaboration with the Gender Committee of a farmers' organization from the Colombian Pacific: mujerespacificas.org and a collaboration with members of farm working communities in California's Central Valley: sexualidadescampesinas.ucdavis.edu. Ongoing digital storytelling projects include: "Moving Stories: Latinas in Baltimore," and a teaching project with Dr. Thania Muñoz D.: "Intercultural Tales: Learning With Baltimore's Immigrant Communities".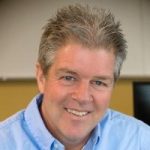 Gib Mason, M.A.



Show more
Gib Mason has 35 years of experience in organizational stewardship and cultural development. He has an extensive history of helping multiple companies, in a myriad of industries, drive rapid growth and instill winning cultures. Gib has served these organizations as CEO, COO & CFO. He has successfully lead start-ups, turnarounds, and mature businesses.

Along with his business endeavors, Gib is dedicated to the social and economic development of the community in which his family lives and works. He has a deep commitment to the education and enrichment of young people. Gib has participated on the boards of Big Brothers Big Sisters of the Greater Chesapeake, Maryland Mentoring Partnership and co-founded the b4Students Foundation to name a few. Gib is the founder of the Center for Leadership and Innovation and he created, directs and teaches in the Entrepreneurship, Innovation, and Leadership master's degree program at the University of Maryland Baltimore County (UMBC).
---
Looking for more info?