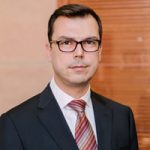 Ergun Simsek, Ph.D. | Data Science Graduate Program Director
Ph.D., Electrical and Computer Engineering, Duke University
M.S., Electrical and Computer Engineering, University of Massachusetts Dartmouth
B.S., Electrical and Electronics Engineering, Bilkent University (Ankara, Turkey)
Show more
Dr. Ergun Simsek earned his Ph.D. from Duke University in 2006 and worked as a post- doctoral research associate at Schlumberger Doll Research Center for the following two years. From 2008 to 2017, he was a faculty member at Bahcesehir University (Istanbul, Turkey) and the George Washington University (Washington, DC). In addition to teaching at both undergraduate and graduate levels, he also conducted research on scientific computing for different applications in electromagnetics, photonics, geophysics, material science, and data science. His research was supported by different agencies such as National Science Foundation, TUBITAK, and European Union Research Council. He has published more than 30 peer-reviewed journal papers and made more than 60 presentations at international conferences. He continues researching how to solve emerging engineering problems through efficient and robust computational techniques.

Before joining UMBC, Dr. Simsek was a manager for Exponent, where he teamed up with engineers, scientists, and regulatory specialists for solving challenging problems of consumer electronics, medical device, and IoT appliance manufacturers. Dr. Simsek is a senior member of IEEE and a licensed Professional Engineer.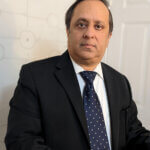 M. Ali Yousuf, Ph.D. | Lecturer and Assistant Graduate Program Director, Data Science at UMBC-Shady Grove
Ph.D., Physics, Quaid-e-Azam University, Islamabad
Certificate, Business Administration and Management, The Johns Hopkins University
DICTP, High Energy Physics & Cosmology, Abdus Salam International Center for Theoretical Physics
Show more
Dr. Yousuf has extensive consulting experience in medical devices and AI in healthcare, and teaching experience in parallel computing, AI, robotics and intelligent manufacturing. He holds a Ph.D. in Theoretical High Energy Physics from Quaid-i-Azam University, a postdoc in Parallel Supercomputing from SUNY Albany and a postdoc in Medical Devices and Data from the University of Maryland, Baltimore.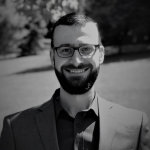 Huthaifa Ashqar, Ph.D. | Adjunct Instructor

Ph.D., Virginia Tech



Show more
Dr. Huthaifa Ashqar earned his Ph.D. at Virginia Tech in 2018 and since then he has worked as a transportation systems engineer at Booz Allen Hamilton with a primary focus on Intelligent Transportation Systems. He has co-authored various publications for different journals and conferences, and has been a presenter at several events. His areas of interest include Intelligent Transportation Systems, Traffic Signal Systems and Operations, Traffic Safety, Traffic Control Strategies, Traffic Flow Theory, Connected and Autonomous Vehicles, and Urban Computing.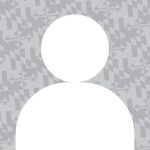 Ajinkya Borle | Graduate Faculty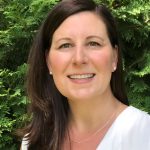 Jennifer Adonizio Esworthy, Esq. | Graduate Faculty

J.D., Dickinson School of Law of the Pennsylvania State University
B.A., Philosophy and English, Fairfield University


Show more
With over 20 years of experience, Ms. Esworthy is a licensed Maryland attorney and consultant with a professional focus on insurance, tech, and construction risk assessment and analysis. She is the Managing Member of Mainspring Consulting LLC, which provides expert consulting and legal services in connection with commercial and residential construction projects, insurance claims and disputes, contract drafting, and negotiation support and general business legal risk. She also provides expert witness training and support to engineers and consultants. Ms. Esworthy currently serves as General Counsel to Dibber, LLC, a Farm to Table tech start-up providing supply chain transparency, integrity and stability to the agriculture and food services industries.

Ms. Esworthy received her J.D. from Penn State's Dickinson School of Law and a dual B.A. in Philosophy and English from Fairfield University in Connecticut. She is a recipient of the Senator J. William Fulbright Award for the Republic of South Korea.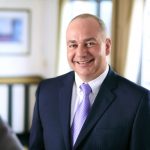 Matthew Esworthy | Graduate Faculty

J.D., Dickinson School of Law of the Pennsylvania State University
B.A., Skidmore College


Show more
A seasoned trial lawyer and Partner with the law firm of Bowie & Jensen, LLC, Mr. Esworthy has successfully advocated on behalf of business owners, in-house legal teams, and individuals in state and federal courts. Prior to entering private practice, Mr. Esworthy served the Maryland Court of Special Appeals as a judicial clerk to Hon. Joseph F. Murphy, Jr.

Mr. Esworthy holds numerous leadership roles with the American Bar Association related to cybersecurity, including the Co-Chair of the Cybercrime Committee for the Criminal Justice Section. Dedicated to the Greater Baltimore community, he is a member of the board of directors and acting general counsel for the Clarence H. "Du" Burns Memorial Fund, Inc.

For almost two decades, businesses and individuals in the region have relied on Mr. Esworthy for representation in a variety of matters at the trial and appeals court levels. This work includes complex commercial litigation, trade secret disputes, real estate and partnership disputes, as well as counsel and representation in cybersecurity matters. He also has considerable experience representing business owners and individuals accused of white-collar crimes. This includes defense against allegations of mail and wire fraud, bank fraud, antitrust, election fraud, and cybercrimes.

Mr. Esworthy is licensed to practice in Maryland, the District of Columbia, and Pennsylvania. He has been admitted to the U.S. District Court, Maryland; U.S. District Court, District of Columbia; U.S. Court of Appeals, Fourth Circuit; U.S. Supreme Court; and U.S. Bankruptcy Court, Maryland. Mr. Esworthy is alumni of The Dickinson School of Law of the Pennsylvania State University, where he maintains an active leadership role within the Penn State alumni association, and Skidmore College in Saratoga Springs, New York.

Since 2016, Mr. Esworthy has been selected to the annual list of Top 100 Maryland Super Lawyers and to the annual list of Best Lawyers in America in the field of Commercial Litigation and Technology Law. In 2019, Best Lawyers named Mr. Esworthy the Lawyer of the Year in Technology Law. In 2019, Mr. Esworthy was also a winner of The Daily Record's Leadership in Law Award, 2019.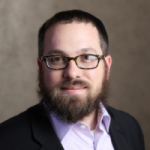 Charles Givre | Adjunct Instructor
M.A., Near Eastern and Judaic Studies, Brandeis University
B.S., Computer Science, University of Arizona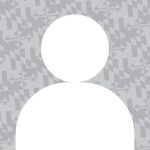 Darin Johnson, Ph.D. | Adjunct Instructor
Ph.D., Mathematics, Southern Illinois University, Carbondale
B.S., Computer Science, Eastern Illinois University


Show more
Darin Johnson is an adjunct instructor with UMBC's Department of Computer Science and Electrical Engineering (CSEE). He works for the Department of Defense (DoD) as an applied mathematician, where he focuses on applying data science techniques to DoD specific problems. He's particularly interested in large scale data analysis, streaming applications and anything related to graph theory. Prior to working for DoD, he was a professor at Delaware State University, where he taught mathematics and studied probabilistic combinatorics and random graphs.

Darin graduated from Eastern Illinois University with a B.S. in Computer Science. He completed a Ph.D. in Mathematics at Southern Illinois University, Carbondale.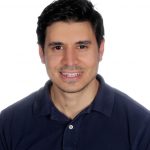 Abdullah Karasan, Ph.D. | Adjunct Instructor

Ph.D., Financial Mathematics, Middle East Technical University
M.A., Applied Economics, University of Michigan – Ann Arbor


Show more
Abdullah Karasan was born in Berlin, Germany. After studying economics and business administration, he obtained his master's degree in applied economics from the University of Michigan – Ann Arbor and his Ph.D. in financial mathematics from the Middle East Technical University, Ankara. He is a former Treasury employee and currently works as a senior data science consultant at TFI TAB Food Investments and head of academics at Magnimind Academy. Dr. Karasan has several published papers and a book in the field of financial data science.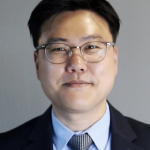 Donghwa Kim | Instructor

M.P.S., Data Science, UMBC
B.S., Computer Science, Rutgers College


Show more
Donghwa Kim received his BS in CS degree from Rutgers and MPS in Data Science from UMBC. He has 20 years experience in designing and development of complex and innovative systems for financial and healthcare industries with proven track records of successful projects delivery for small, mid and Fortune 500 companies. Currently he's the vice president of engineering at NewWave.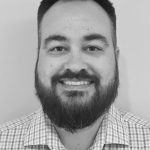 Jim Klucar | Adjunct Instructor

M.S., Applied and Computational Mathematics, Johns Hopkins University
B.S., Electrical Engineering, Pennsylvania State University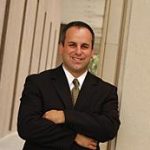 Adam Lippe, J.D. | Adjunct Instructor
J.D., University of Maryland Francis King Carey School of Law
B.S., Political Science, The Johns Hopkins University


Show more
Mr. Lippe is a career prosecutor who serves as the Chief of the Economic Cyber Crimes Unit, as well as the Animal Abuse Unit for the Baltimore County State's Attorney's Office (a jurisdiction of over 800,000 people). In this role he manages direct reports and personally works on complex embezzlements and frauds, including identity theft, internet scams, check and credit card frauds, large material thefts, organized retail crime, financial exploitation of vulnerable adults, entitlement fraud, animal cruelty, in addition to handling murders. He was a district and juvenile court prosecutor, before heading to violent crime and narcotics for many years before his current position. Mr. Lippe has been an adjunct faculty member at UMUC, as well as both the University of Maryland School of Law and University of Baltimore School of Law and several other local colleges and universities helping to teach undergraduate and graduates both on-campus and on-line. He also was a frequent lecturer at the National Advocacy Center in Columbia, South Carolina for the National District Attorney's Association. Licensed in both the state of Maryland and New Jersey, Mr. Lippe is an alumni of the University of Maryland School of Law and The Johns Hopkins University in Baltimore, Maryland.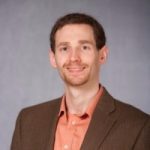 Chris McGraw | Adjunct Instructor

M.A., Applied Economics, Johns Hopkins University
B.S., Statistics, UMBC


Show more
Chris McGraw is a seasoned data scientist with more than a decade of experience using data analytics to solve business problems and create operational efficiencies. Chris started his career working on commercial real estate market analytics and forecasting before transitioning to the Social Security Administration (SSA) as a technical lead in the agency's Analytics Center of Excellence. He also spent time working on using machine learning for flavor development at McCormick before transitioning back to SSA to work on modernization efforts and analytics for Digital Identity products. Chris has worked on a variety of analytics projects in his career including text analytics, machine learning, time series forecasting, and data visualization.

Chris is a skilled Python and R programmer and well-versed in SQL and Tableau. His hobbies include spending time with his wife and two young children and writing utilities to process and backtest forecasting models. He earned a bachelors in statistics from UMBC and a masters in applied economics from Johns Hopkins University.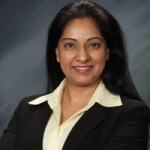 Jyotsna Potarazu | Adjunct Instructor

M.S., Computer Science, the George Washington University
B.S., Physics, Bombay University


Show more
Professor Jyotsna Potarazu is a senior specialist in KPMG's Federal Advisory Practice with over 20 years of experience with business and information technology leadership in data-driven enterprise strategy and data management.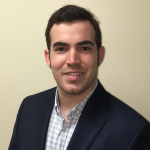 Edward Raff, Ph.D. | Visiting Assistant Professor
Ph.D., Computer Science, UMBC
M.S., Computer Science, Purdue University
B.S., Computer Science, Purdue University
Show more
Dr. Edward Raff is an adjunct instructor of Computer Science at the University of Maryland, Baltimore County. Edward is currently working as a Chief Scientist at Booz Allen Hamilton.

He received his Ph.D. in Computer Science from UMBC in 2018, and a M.S. and B.S. from Purdue in 2013 and 2012. Dr. Raff's research includes work in new methods for malware detection and similarity analysis, high-performance machine learning, biometric fingerprint recognition, and algorithmic fairness. In his spare time, he is also the author of the JSAT machine learning library.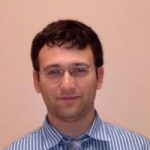 Mehmet Sarica | Adjunct Instructor
M.P.S., Data Science, UMBC
B.S., Computer Education & Educational Technology, Bogazici University


Show more
Mehmet Sarica is an experienced Software Engineer with over 10 years of experience. He has designed & developed various desktop and web applications in the education industry. In his current work, Mehmet develops software for the healthcare industry.

Mehmet earned his M.P.S. in Data Science from UMBC. His interests include working on random projects, machine learning, artificial intelligence and mentoring young adults.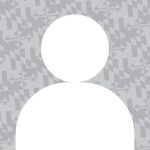 Masoud Soroush | Graduate Faculty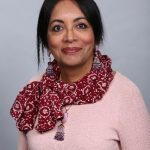 Sunela Thomas | Adjunct Instructor
M.S., Data Science, University of Notre Dame
M.S., Computer Science, Fairleigh Dickinson University
M.B.A., Finance and Operations Research, University of Cochin

Show more
Sunela Thomas is a transformative and experienced Ethics, Technology, Compliance, Privacy and Security director at AT&T. She currently leads a team of analysts who perform reviews with data-driven insights that identifies anomalies and non-compliance to policies, laws, and regulations. In her previous role, she managed a team of data analysts and software engineers who developed insights and technical solutions that assisted business units in verifying their compliance activities.

Her interests are machine learning, neural networks, algorithm development and storytelling. She is proficient in Python, R, Java, SQL, and Web Programming. Sunela is a continuous learner and passionate about serving others and sharing her knowledge.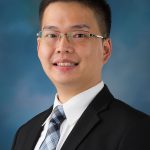 John Wan | Adjunct Instructor

M.B.A., Georgia Institute of Technology
B.S., Georgia Institute of Technology


Show more
John is a Senior Program Analyst in the Analytics Center of Excellence (ACE) at Social Security Administration where he provides technical advice and consultation to project teams, technical experts, and senior leaders related to multi-disciplinary data science and data analytic projects supporting the agency's priorities.

Before joining ACE, John was a held senior position in the Office of Performance Management and Business Analytics. He began his SSA career as a Computer Scientist in the Hardy-Apfel IT Fellows program where he rotated through various SSA components in Office of the CIO, Office of Operations and Office of Systems.

Prior to joining the agency, he was the lead product engineer for several scientific instruments and heavy machinery companies that serve customers across various sectors, ranging in size from small privately-owned businesses to Fortune 100 companies. A certified Six Sigma Black Belt, he also conducted marketing/business analytics to improve several companies' operational efficiency. With his proven analytical, technical, and problem-solving skills, he is passionate about performance improvement through data-driven decision-making.

John graduated with an MBA with concentrations in IT Management and Operations and a bachelor's in Computer Engineering both from Georgia Institute of Technology. He enjoys traveling and cooking in his spare time. He is married with two sons.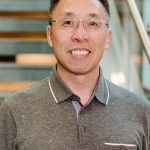 Chaojie (Jay) Wang, D.Sc. | Adjunct Instructor
D.Sc., Information Systems & Communications, Robert Morris University
M.B.A., Finance, Loyola University Maryland
M.S., Statistics, M.A., Economics, The University of Toledo
B.E., Management Information System, Tsinghua University (Beijing, China)
Show more
Dr. Chaojie (Jay) Wang is a seasoned software engineer, systems architect, data scientist, researcher, and project manager with over thirty-year experience in industry, government, and academia. Jay currently works for the MITRE Corporation, an international think tank and operator of Federally Funded Research and Development Centers (FFRDC). Previously Jay worked for Lockheed Martin Corporation and participated in the design and development of multiple large-scale federal IT systems.

Jay is a certified Java Programmer, a certified Project Management Professional (PMP), and a certified SAFe Agilist (SA). Jay's research interests include diverse and interdisciplinary subjects including Data Analytics, Knowledge Management, Health IT & Informatics, Big Data, and Artificial Intelligence. Jay is the Editor-in-Chief of the International Journal of Patient-Centered Healthcare (IJPCH) and serves on the Editorial Review Board of the Issues in Information System (IIS).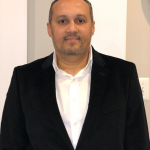 Waleed Youssef, Ph.D. | Adjunct Instructor
Ph.D., Computer Science, UMBC
M.S., Computer Science, The Pennsylvania State University
B.S., Engineering, Alexandria University
Show more
Waleed Youssef is an adjunct instructor in the UMBC's Department of Computer Science and Electrical Engineering (CSEE). He joined UMBC as an adjunct instructor teaching graduate level data science classes. He uses his 20+ years of experience in the IT industry to provide students with professional engineering experience and hands-on experience in the field. Dr. Youssef works at IBM, as a Chief Architect. He joined IBM in 2008 after earning his Ph.D. degree from UMBC in Computer Science. Dr. Youssef also has a Master's degree in Computer Science from Penn State University. His undergraduate studies were in Computer Engineering.

Dr. Youssef has many published research papers in cognitive computer and wireless sensor networks. His current work areas include cloud architecture, data science, AI, and IoT. His areas of expertise include Cognitive Computing, Data Science, and Artificial Intelligence.
Looking for more info?