The Cybersecurity pathway provides broad exposure to cybersecurity principles, best practices, and relevant technologies. Its purpose is to offer students from varying technical disciplines foundational knowledge and the preparation to effectively incorporate cybersecurity concepts, thinking, and analysis into their own professional activities.
This pathway leads to a Graduate Certificate in Cybersecurity Operations. Students must take three required cybersecurity courses and one data science elective (DATA 601, 602, or 605). The pathway is a partnership between UMBC's Cybersecurity program and the Data Science program. Both programs are housed within the Department of Computer Science and Electrical Engineering.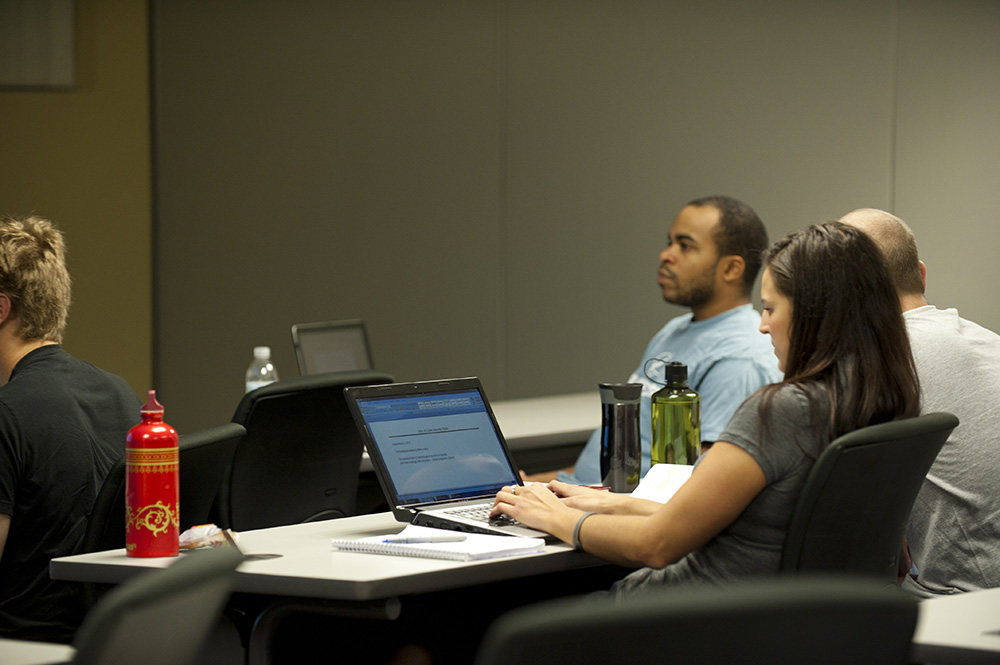 Prerequisites
Admission to the Data Science MPS.
Required Courses
In order to complete the pathway, a student must complete three courses from the following list of courses. Most of the following courses have prerequisites. Students will need to consult with the Program Director to see if they are eligible to take a specific course.
CYBR 620: Intro to Cybersecurity
This course introduces students to the interdisciplinary field of cybersecurity by discussing the evolution of information security into cybersecurity, cybersecurity theory, and the relationship of cybersecurity to nations, businesses, society, and people. Students will be exposed to multiple cybersecurity technologies, processes, and procedures, learn how to analyze the threats, vulnerabilities and risks present in these environments, and develop appropriate strategies to mitigate potential cybersecurity problems.

Prospective students who have earned the CISSP designation within the past 5 years may, if admitted, substitute another course for CYBR 620 "Introduction to Cybersecurity" in their first semester of the CYBR MPS program. Students should provide evidence of successful completion of the CISSP exam within that timeframe (such as a transcript or official documentation from the certifying authority) to UMBC as part of their application.

Prerequisite: Enrollment in the CYBR program or in at least the second semester of graduate study. Other students may be admitted with instructor permission.
CYBR 650: Managing Cybersecurity Operations
This course takes an operational approach to implementing and managing effective cybersecurity in highly networked enterprises. Topics include an evaluation of government and commercial security management models; security program development; risk assessment and mitigation; threat/vulnerability analysis and risk remediation; cybersecurity operations; incident handling; business continuity planning and disaster recovery; security policy formulation and implementation; large-scale cybersecurity program coordination; management controls related to cybersecurity programs; information-sharing; and privacy, legal, compliance, and ethical issues.

Prerequisite: Completion of CYBR 620 and in at least the second semester of graduate study. Other students may be admitted with instructor permission.
CYBR 658: Risk Analysis and Compliance
This course focuses the student on a broad range of topics relative to risk-based planning for enterprise cybersecurity. The intent is focusing on creating risk assessment and modeling approaches to solve cybersecurity issues so that organizations can build security framework and sustain a healthy security posture. This course analyzes external and internal security threats, failed systems development and system processes and explores their respective risk mitigation solutions through policies, best practices, operational procedures, and government regulations. Risk frameworks covered include NIST SP 800-12, SP 800-37, SP 800-39, and CERT/CC risk analysis guidelines.
Career Outlook
In today's world, we are increasing using data science techniques to detect potential cyber threats and protect our organizations from attacks. Cybersecurity and Data Science are already two of the most in-demand fields and the combination of these two skill sets is extremely valuable to employers. According to Labor Insight, an employer-demand tool, Maryland has a very high demand for these positions.
Glassdoor, a website with data on over 120 million companies, states that the average base pay for this field is $120,000. Possible titles for program graduates include: Cyber Security Data Scientist, Cyber Security Data Analytics Experts, Information Systems Data Scientist, and Security Data Scientist.
Looking for more info?