The Project Management pathway teaches students how to manage and supervise big data projects, particularly in a virtual or international environment. Managing cross-functional teams are a key element of successfully launching a big data projects, which are extremely complex and increasingly important to organizations.
The courses in this pathway focus on the fundamentals of project management, leading virtual or global work teams, and hands-on applications of project management. Students pursuing the Project Management pathway are eligible for a certificate in Project Management upon completion.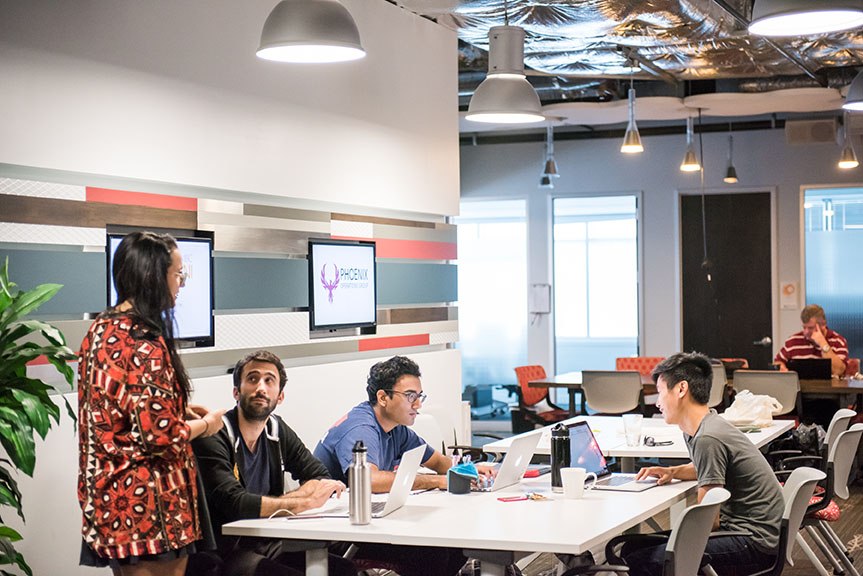 Prerequisites
Admission into the Data Science graduate program
Courses
Select three courses to fulfill the pathway requirement.
ENMG 650: Project Management Fundamentals
Students learn the fundamentals of managing projects in a systematic way. These fundamentals can be applied within any industry and work environment and will serve as the foundation for more specialized project management study. Principles and techniques are further reinforced through practical case studies and team projects in which students simulate project management processes and techniques.
ENMG 661: Leading Global Virtual Teams
This course is designed to help the student apply managerial concepts and skills to managing and leading virtual and/or global work teams. Geographically dispersed work teams have great challenges: tone is difficult to convey electronically, time zones limit audio communication opportunities, work oversight requires more reposting, and team building is exceedingly difficult using technological – rather than in-person – tools. Language and culture differences in multinational teams compound these challenges. Students will learn to empower others, build credibility, communicate appropriately and adapt quickly across cultures and technologies.
ENMG 663: Advanced Project Management Applications
This advanced course in project management builds on the beginner level project management courses to expand the hands-on applications, with a focus on critical evaluation of project performance and ultimately creating an environment for maximizing one's own project management performance. With a strong emphasis on the importance of learning through application, the course will bridge academia with the professional business environment to provide opportunities for students to interact with industry professionals as the students execute their course work. Students will also confront the real challenges facing project managers associated with the growing global and virtual workforce through the use of online learning tools and methods of collaboration. At the successful completion of the course, students will have the requisite skills and experiences necessary to function effectively, and artfully, as skilled project managers.
Career Outlook
There is significant labor market demand for both qualified project management professionals and employees with knowledge of data science skills and knowledge. Possible job titles for graduates of the program include: Project Manager, Data Manager, Project Data Manager, Manager, Data Science, and Product Manager – Data Science.
Download the Academic Planning Form as unofficial guidance in planning your Data Science Master's program.
Looking for more info?