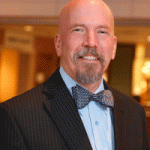 Toby Gouker, Ph.D. | Graduate Program Director
Ph.D., Applied Management and Decision Sciences, Walden University
M.B.A., University of Houston
B.S., Chemical Engineering, Worcester Polytechnic Institute

Show more
Toby Gouker, an adjunct with UMBC since 2011, has over 38 years of management experience in industry and academia. For the past five years, Toby served as the Provost and Chief Academic Officer for the SANS Technology Institute. In addition to his work with SANS, Toby held a number of academic positions over the past 10 years. As the Provost at Lyman Spalding Institute, he led the effort to build a global continuing education program for scientists and engineers, as the Vice President of University Affairs at American Graduate University, he functioned as the lead academic and operating officer, and as Executive Director at Laureate Education he led National Technological University through its merger with Walden University.

In addition to his academic endeavors, Toby has worked extensively in industry. He worked as the Chief Strategy Officer for LongView International Technology Solutions and as Chief Operating Officer for Computer Technology solutions to build federal healthcare information technology and security practices. Prior to his federal contracting positions, he was the Director of Operations at CertisUSA where he managed several biotech facilities, a Research and Development Manager at W.R. Grace commercializing power plant and other source air pollution control products, and a Project Leader for several synthetic fuels ventures at Exxon Research and Engineering.

Dr. Gouker received his Ph.D. in Applied Management and Decision Sciences from Walden University, his M.B.A. at the University of Houston, and a B.S. in Chemical Engineering at Worcester Polytechnic Institute. Dr. Gouker is also a Graduate Faculty member at American Graduate University and DeVry University.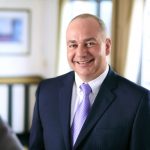 Matthew Esworthy | Graduate Faculty
J.D., Dickinson School of Law of the Pennsylvania State University
B.A., Skidmore College



Show more
A seasoned trial lawyer and Partner with the law firm of Bowie & Jensen, LLC, Mr. Esworthy has successfully advocated on behalf of business owners, in-house legal teams, and individuals in state and federal courts. Prior to entering private practice, Mr. Esworthy served the Maryland Court of Special Appeals as a judicial clerk to Hon. Joseph F. Murphy, Jr.
Mr. Esworthy holds numerous leadership roles with the American Bar Association related to cybersecurity, including the Co-Chair of the Cybercrime Committee for the Criminal Justice Section. Dedicated to the Greater Baltimore community, he is member of the board of directors and acting general counsel for the Clarence H. "Du" Burns Memorial Fund, Inc.

For almost two decades, businesses and individuals in the region have relied on Mr. Esworthy for representation in a variety of matters at the trial and appeals court levels. This work includes complex commercial litigation, trade secret disputes, real estate and partnership disputes, as well as counsel and representation in cybersecurity matters. He also has considerable experience representing business owners and individuals accused of white-collar crimes. This includes defense against allegations of mail and wire fraud, bank fraud, antitrust, election fraud, and cybercrimes.

Mr. Esworthy is licensed to practice in Maryland, the District of Columbia, and Pennsylvania. He has been admitted to the U.S. District Court, Maryland; U.S. District Court, District of Columbia; U.S. Court of Appeals, Fourth Circuit; U.S. Supreme Court; and U.S. Bankruptcy Court, Maryland. Mr. Esworthy is alumni of The Dickinson School of Law of the Pennsylvania State University, where he maintains an active leadership role within the Penn State alumni association, and Skidmore College in Saratoga Springs, New York.

Since 2016, Mr. Esworthy has been selected to the annual list of Top 100 Maryland Super Lawyers and to the annual list of Best Lawyers in America in the field of Commercial Litigation and Technology Law. In 2019, Best Lawyers named Mr. Esworthy the Lawyer of the Year in Technology Law. In 2019, Mr. Esworthy was also a winner of The Daily Record's Leadership in Law Award, 2019.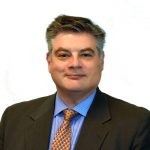 Hillel Glazer | Graduate Faculty
M.S., Technology Management, University of Maryland University College
B.S., Aerospace Engineering, University of Maryland, College Park



Show more
Hillel Glazer is a career-long pathfinder who's been re-framing how organizations perform for over two decades. Combining decades of engineering, management, and practical business experience he counsels executives in the technical, organizational, and operational integrations necessary to bring about the capability to dynamically, respond to shifting demands.

Hillel is the consummate pragmatic systems thinker combining his deep technical roots with broad business experience and expertise in operations, management, and organizational change. His repertoire covers industries as diverse as aerospace hardware and medical device software to IT services and chemical-biological testing in organizations from startup through multi-national multi-billion dollar public companies and government agencies.

For most of his career, Hillel focused on the business processes of developing products. In doing so, he's become a well-known authority on profitably blending lean, agile, and modern development techniques with rigorous systems engineering, regulations, and industry standards. He's spent six years as a Visiting Scientist with Carnegie Mellon University and is the author of the 2012 Financial Times Press book, "High Performance Operations: Leverage Compliance to Lower Costs, Increase Profits, and Gain Competitive Advantage".

Mr. Glazer has influenced leaders at the Department of the Navy, JPO-JSF, Department of Treasury, NASA, Israel Aerospace Industries, Lockheed Martin, Microsoft, McKesson, and CareFirst, to name a few. He's sailed on an active-duty aircraft carrier, been involved in aircraft flight testing, manufacturing quality surveys, and in safety and failure investigations. He's worked on government financial systems, satellite telemetry, and composite material fabrication. He's currently focused on enterprise transformations where the most desired outcome is predictable results.

When not working on transforming large enterprises he is a start-up coach in Baltimore City's Emerging Technology Centers tech incubator, and might be found in the air around Martin State Airport. He holds a B.S. in Aerospace Engineering, and an M.S. in Technology Management.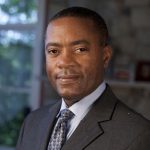 John Johnson, Ph.D. | Graduate Faculty
Ph.D., Engineering Management and Systems Engineering, Old Dominion University
M.S., Industrial Engineering, M.B.A., Finance, University of Miami
M.S., Systems Engineering, Virginia Polytechnic Institute
B.S., Electrical Engineering, Tuskegee University
Show more
John Johnson's professional experience includes nearly three decades in private and government sectors at various capacities as an engineer, analyst, and manager. Over his career he has lead manufacturing operations, quality assurance, and supply chain management in domestic and international markets. Dr. Johnson co-founded Systems Thinking & Solutions, a Virginia corporation, where he is currently providing professional services specializing in systems engineering and program management support for IT systems. Dr. Johnson's research interests are focused on problems and opportunities associated with unexplained phenomena (i.e., emergence) in engineered systems. His research interests also include the application of systems thinking and modeling & simulation methods to solve policy and process challenges. He has published multiple conference papers, journal articles, and book chapters related to these interests.

Dr. Johnson is a Project Management Professional (PMP) and an American Society for Quality (ASQ) Six-Sigma Black Belt. He received a Ph.D. in Engineering Management and Systems Engineering from Old Dominion University; a Master's degree in Systems Engineering from Virginia Polytechnic Institute; a Master's degree in Industrial Engineering, as well as an M.B.A. in Finance, from the University of Miami; and a B.S. in Electrical Engineering from Tuskegee University.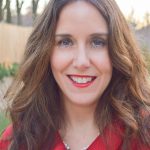 Michelle Jones | Graduate Faculty
M.S., Accounting and Business Advisory Services, Towson University and University of Baltimore
B.S., Business Administration, University of Baltimore


Show more
Michelle Jones has several years of experience in various accounting management positions. Currently, she serves as the Controller of Janet, Janet, & Suggs, a law firm that serves clients with medical malpractice and product liability cases. In this role, she is responsible for overseeing the financial, banking, payroll, human resources, and administrative operations for the firm.

Prior to joining Janet, Janet, & Suggs, Ms. Jones held a CFO and several Corporate Controller positions, managing the day-to-day accounting of financial reporting, accounts receivables and collections, accounts payable and payroll. Ms. Jones has also been responsible for year-end financial, bank and 401K audits, reporting and filing payroll, sales tax and personal property tax returns, budgeting and forecasting. She has also participated in several system implementations, worked on acquisitions and dissolutions, benefit and insurance renewals, 401K administration, developed and completed Sarbanes-Oxley documentation and compensation plans used in labor union negotiations.

Ms. Jones holds a B.S. in Business from the University of Baltimore and a joint M.S. in Accounting and Business Advisory Services from Towson University and the University of Baltimore. She is also a Certified Public Accountant (CPA) and a member of the Maryland Association of Certified Public Accountants and the American Institute of Certified Public Accountants.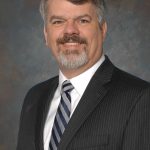 Keith R. Kirkwood | Graduate Faculty

M.S., Engineering Management, UMBC
B.S., Computer Information Systems, Eastern Washington University
Graduate, U.S. Army Computer Science School

Show more
Mr. Kirkwood has 36 years of leadership and management experience in both industry and the U.S. Army. He is currently the business operations manager for Northrop Grumman Mission Systems in Linthicum, MD. He has been with Northrop Grumman for 25 years in a variety of leadership and management positions. His assignments include Engineering Program Manager, Integrated Product Team lead, Department Systems Engineering Manager, Lead Systems Engineer, Chief Engineer, and manager in the Advanced Concepts Processing Processing Architectures Department.

Prior to joining Northrop Grumman, Keith served as a Cavalry officer and a Systems Automation Acquisition officer for the United States Army for 11 years. As an acquisition officer, he was responsible for the software lifecycle management for the All Source Analysis System (ASAS). As a Cavalry officer, Keith was fortunate to be able to witness firsthand the fall of the East-West German border.

Keith's principal areas of interest include cyber security, system of systems engineering, processing architectures, intelligence processing systems, component based software engineering and model driven engineering.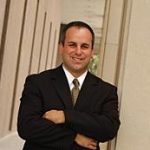 Adam Lippe | Graduate Faculty

J.D., University of Maryland School of Law
B.S., Political Science, The Johns Hopkins University


Show more
Mr. Lippe is a career prosecutor who serves as the Chief of the Economic Cyber Crimes Unit, as well as the Animal Abuse Unit for the Baltimore County State's Attorney's Office (a jurisdiction of over 800,000 people). In this role he manages direct reports and personally works on complex embezzlements and frauds, including identity theft, internet scams, check and credit card frauds, large material thefts, organized retail crime, financial exploitation of vulnerable adults, entitlement fraud, animal cruelty, in addition to handling murders. He was a district and juvenile court prosecutor, before heading to violent crime and narcotics for many years before his current position. Mr. Lippe has been an adjunct faculty member at UMUC, as well as both the University of Maryland School of Law and University of Baltimore School of Law and several other local colleges and universities helping to teach undergraduate and graduates both on-campus and on-line. He also was a frequent lecturer at the National Advocacy Center in Columbia, South Carolina for the National District Attorney's Association. Licensed in both the state of Maryland and New Jersey, Mr. Lippe is an alumni of the University of Maryland School of Law and The Johns Hopkins University in Baltimore, Maryland.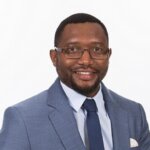 Albert Mubako, D. Mgt. | Graduate Faculty

D.Mgt., SMC University (Zurg, Switzerland)
M.B.A, General, Management College of Southern Africa (MANCOSA)
Business Management, University of Namibia

Show more
Dr. Albert Mubako is currently a senior certified Systems Application Products (SAP) consultant in the private and public sectors. Additionally, he is a Professor of Digital Transformation and Global Smart City Management at Zigurat Global Institute of Technology (Barcelona, Spain). He obtained his Doctorate of Management Degree in E-business, Advanced Management, and Strategy from the Swiss Management Centre University, where he investigated and developed a framework for supporting digital business strategy in consumer focused industries. He holds an M.B.A. degree from Management College of Southern Africa (MANCOSA). He is the co- author of The Definitive Guide to a Digital Business Strategy book, which facilitates a strategically channeled digital approach to business challenges.

Albert co-founded and leads The Institute for Digital Business Strategy (IDBS) focusing on emerging technology and business improvement. He has taught and facilitated various Strategic Information Systems, Digital Business Moelling, and IoT courses. An academic thinker with business acumen, connecting the dots, and bringing it all together for clarity and action.

His interest is majorly in Digital Transformation, Global Smart City Management, Internet of Things, Cloud Computing, Mobility, E-Government, M-Commerce, E-Commerce, Enterprise Application Development, IT Governance, and ERP Implementation.

View more by visiting Dr. Albert T. Mubako's public LinkedIn profile.

Certificates of Completion: 
HarvardX Certificate in Technology Entrepreneurship: Lab to Market
UMBX Professional Certificate in Online Teaching for Educators: Development and Delivery
Certifications:   
IDBS Certified Digital Transformation Executive (CDTE)
Systems Applications Products (SAP) Retail/ SCM Consultant
TOGAF Certified Professional (TOGAF)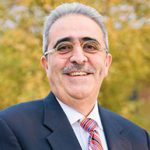 Sam Negahban Ph.D. | Graduate Faculty

Ph.D., Civil Engineering, University of Maryland, College Park
M.S., Civil Engineering (Construction Management, Water Resources), Drexel University
B.S., Civil Engineering (Construction Management, Transportation), Drexel University

Show more
Dr. Sam Negahban has been a fixture in the Maryland Commercial Construction Industry for over 30 years. He is a Senior Vice President with Brawner Builders, Inc. based in Hunt Valley, MD. Currently he is managing Brawner Builders Inc.'s facilities renovation programs for Federal, State, and local agencies. He has successfully developed a program to allow Brawner Builders, Inc. to compete and be awarded multiple Task Order, IDIQ, On-Call, Time & Material, Design Build Contracts. In addition, he has developed and managed a team that is currently competing successfully in public and private sector construction contracting.

Over the last twenty years, Dr. Negahban has developed an expertise for completing projects for Universities and local school districts under severe budgetary and time constraints. These projects have consisted of renovations to dormitories, lecture halls, class rooms, theaters, sport facilities, laboratories, and offices.

Dr. Negahban has published numerous research articles in journals and international conferences.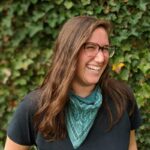 Samantha Novak (she/her) | Graduate Faculty

M.A. Whole Systems Design, Antioch University Seattle
B.A. Philosophy, York College of Pennsylvania
Graduate Certification: Integrated Skills for Sustainable Change, Antioch University Seattle

Show more
Since 2009, Sam has maintained a professional commitment to cultivating transformative community. From hyper-local to multi-country, she works at the intersection of justice movements as a social designer and facilitator. She co-conspires with peer-learning cohorts, large networks, community projects, small impact-driven nonprofits and businesses, educational institutions, leaders and leaderful teams to instill creativity, reflective practice, and structures of belonging into change processes. Sam currently develops adaptive leaders, deepens relationships, and encourages emergent strategies in Baltimore, Maryland (on Piscataway land).

In academia, Sam has earned a Masters in Whole Systems Design from Antioch University Seattle and a Bachelor's in Philosophy at York College of Pennsylvania. And, she has received awards for National and Community Service, Excellence in the Humanities, and Leadership in Social, Environmental, and Economic Justice.

In all her pursuits, Sam strives to illuminate the wisdom of living systems. She is passionate about experimenting our way into a future that is begging us to remember our nature. And, she invites us all to be human, together.

To view the details, visit Sam Novak's LinkedIn profile.
To peek at an example, read Leading and Learning from Nature.
To learn more, let's connect.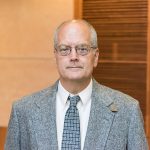 George Ray, D.Mgt. | Graduate Faculty
D.Mgt., SMC University
M.S., Software Engineering, Marketing West Virginia University
B.S., Computer Science, University of Maryland
B.S., Accounting, University of Maryland, Magna Cum Laude
Show more
Dr. Ray is Chief of Application Services for the U.S. Judiciary and has 37 years of experience in the information technology field. Past positions include Senior Architectural Engineer and Senior Consultant at Microsoft, Manager of Microcomputer Systems at Amtrak, Director of Information Systems at the American Occupational Therapy Association and Computer Programmer for the Bell System.

Dr. Ray has expertise in complex management for international, national and regional businesses, agencies, military units and advanced projects in the following sectors: Finance, manufacturing, electronics, software, education, government, military, communications, consulting, healthcare and medical associations. His work background also includes international partnering, consortium and alliance building in multi-cultural, international environments with expat assignments in 5 countries including Mexico, Ecuador, Peru, Argentina, and Brazil.

Additionally, he has systems development and project management experience with national and international financial institutions including: Citibank, Bancomer, FilanBanco, various Federal Reserve Banks, Bureau of Public Debt, and NASDAQ. He has served as a Computer and Communications Officer in the United States Air Force, doing systems development work in a tempest secure facility. Finally, Dr. Ray has data warehouse development and information architecture experience with national and regional health care providers including: Veterans Health Affairs, and Sentera Health Systems, as well as knowledge management, workflow and collaboration work at the U.S. Judiciary.

Dr. Ray has been elected into the Beta Gamma Sigma, Phi Kappa Phi and Golden Key International Honor Societies. Other honors include the University of Maryland Honors Convocation for Outstanding Scholarship, Microsoft Outstanding Achievement Award, Microsoft Outstanding Contribution Award, Letter of Commendation from the Chief of Engineering USAFR, and the Commandant's List of Distinguished Students, USAARMS.

Dr. Ray has the following credentials and certifications:
– Project Management Professional – Project Management Institute;
– IBM Advanced Application Developer Certification
– Sun Microsystems Java 2 Programmer Certification
– Microsoft Certified Solution Developer
– Microsoft Certified Systems Engineer
– Microsoft Certified Trainer, Solution Development Discipline.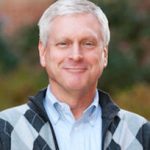 Jeff Ray, D.Mgt. | Graduate Faculty
D.Mgt. SMC University (Zurg, Switzerland)
J.D. University of Maryland School of Law
M.S. Civil Engineering, University of Maryland
M.S. Engineering Management, George Washington University
B.S. Civil Engineering, University of Maryland
Show more
Dr. Jeffrey Ray is a Director II, Engineering Systems, for BAE Systems serving as a Chief Engineer on a large networking and cloud engineering program. He holds BS and MS degrees in Engineering from the University of Maryland College Park, a Juris Doctor degree from the University of Maryland School of Law, an MS degree in Engineering Management from the George Washington University, and a Doctor of Management degree from SMC University. At Leidos, Dr. Rey served as a Program Manager that conducted the project startup of the Advanced Battle Management System (ABMS) Digital Infrastructure (DI) program, served as a Principal Systems Engineer for the Leidos Innovation Center (LInC), and was a member of the Leidos Systems Engineering Center of Excellence.

Dr. Ray holds a Certified Systems Engineering Professional (CSEP), a Project Management Professional (PMP), Six Sigma Black Belt, a Certified Digital Transformation Executive (CDTE) certifications. He is a licensed Attorney at Law, registered Professional Engineer (PE), and an instrument rated private pilot with detailed knowledge of the National Airspace System (NAS). He is a member of INCOSE and PMI, is a co-director of the Institute of Digital Business Strategy (IDBS), and mentors international doctoral candidates through the dissertation process. Dr. Ray is a professor and member of the graduate faculty, and supports the Systems Engineering and Engineering Management Advisory boards at UMBC. He teaches graduate level courses in Project Management, Systems Engineering, and Organizational Learning and has developed and presented numerous SE training courses to the NSA.

Dr. Ray has 38 years of Project Management and Systems Engineering experience that includes broad-based problem solving related to the structured acquisition of military and IT systems. He stood up and managed a Systems Integration and Test Lab (SITL) for 12 years at Northrup Grumman and has an expert level of understanding related to the testing and qualification of large, complex, software intensive systems and brings structured process controls to software development, integration, and test activities. Dr. Ray's technical skills include all aspects of Systems Engineering, defining systems and functional architectures, C4ISR architecting, project planning and control, scheduling, budget forecasting, and EVM status reporting, developing force protection, first responder, airborne ISR and CBRNE sensing and alert reporting systems, and qualification of integrated C4ISR and CBRNE software applications. Dr. Ray co-authored the book The Definitive Guide to a Digital Business Strategy and authored over 30 research papers related to management, engineering, organizational learning, and marketplace analysis topics.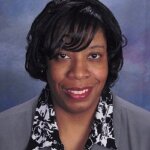 Denean Robinson, Ed.D. | Graduate Faculty
Ed.D, Educational Leadership, Argosy University
M.S. Executive Management, University of Maryland, Global College
B.S. Family Studies and Counseling, University of Maryland, College Park


Show more
Denean Robinson received her B.S. Degree in Family Studies and Counseling in 1994 from the University of Maryland, College Park, MD. In 1998, she earned a master's degree in Executive Management from the University of Maryland Global College. In 2009, Dr. Robinson completed her doctoral degree in Educational Leadership from Argosy University in Arlington, Virginia. Dr. Robinson over the last sixteen years has been developing and facilitating Marketing, Human Resource Development, Organizational Behavior, Organizational Development and Change Management courses/seminars at various universities and organizations across the Washington, DC metropolitan area. In addition, Dr. Robinson has developed customized curriculums and educational programs for various state government and private agencies in the areas of career development, personal management, and strategic planning. In 2010, Dr. Robinson began to receive personal invitations from Chapter Presidents to present Human Resources/Executive Training courses to various Society of Human Resource Management Chapters across the area. She started her own Educational, Business and Technology Consulting Company four years ago in Montgomery County entitled "Strategic Creations." Strategic Creations mission is to enhance professional knowledge, skills, and attitudes of executives of profit and nonprofit organizations. Strategic Creations develops 21st century training as a purposeful and intentional process. We consciously design our training to bring about positive change and improvement.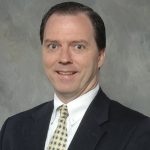 Stanley E. Stigdon | Graduate Faculty
M.S., Engineering Management, George Washington University
B.A., Secondary Education, Concordia University


Show more
Mr. Stigdon has more than 25 years of experience in business development & engineering management across the market domains of Defense, Intelligence, Civil and International Aerospace and C4ISR systems.

Mr. Stigdon is currently serving as the Sector Direct of Offer Development and Acquisition Strategy for Northrop Grumman's Mission Systems Sector. In this role he is responsible for providing leadership, coaching, training, and resources in the pursuit and capture of over $25B in new business across the enterprise. These pursuits span the globe and seek to deliver differentiating affordable capabilities from underseas to space for our customers.

While at Northrop Grumman Mr. Stigdon has served in numerous leadership positions providing strategic planning , project/program planning and execution, business development, market segmentation & analysis, customer relationship management, marketing communications, and talent management.

Prior to joining Northrop Grumman, Mr. Stigdon worked for CACI, Lockheed Martin, and the Unisys Corporation.

Mr. Stigdon received his B.A. from Concordia University in Secondary Education with a concentration in Computer Science and Mathematics. He holds a M.A. in Engineering Management from George Washington University.

He is also a graduate of the UCLA Marketing Executive Leadership Course as well as the INSEAD International Business Programme.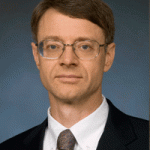 Lawrence Stout, Ph.D. | Graduate Faculty
Ph.D., Electrical Engineering, Arizona State University
M.S., Electrical Engineering, Kansas State University
B.A., Economics and Political Science, University of Wisconsin, Madison

Show more
Lawrence Stout, specializing in quality and reliability engineering and management, lean principles, and associated statistical methods, is the Branch Chief of Microphotonics in the Electro-Optics and Photonics Division at the Army Research Laboratory in Adelphi, MD. He currently manages a group of scientists and engineers doing basic and applied research and development in a number of different areas of opto-electronics and photonics, provide technical leadership, and facilitate technology transitions into systems. Prior to this position, he was an associate professor of electrical engineering at Idaho State University and has taught 17 different engineering courses and received almost 2M dollars of research and equipment funding as either the principal investigator (PI) or as a co-PI. Dr. Stout has extensive leadership, management, supervisory, planning, mentoring, and budgetary skills and a wide range of technical hardware and software abilities. Additionally, he has five years of active duty military experience as an Army field artillery officer with expertise in field artillery, combat arms, planning, operations, intelligence and personnel.

Dr. Stout received his B.A. in Economics and Political Science at the University of Wisconsin, an M.S. in Electrical Engineering from Kansas State University, and a Ph.D. in Electrical Engineering from Arizona State University. Dr. Stout has frequently been published and has attended many workshops and conferences to present on a variety of topics. He is also a member of The Institute of Electrical and Electronics Engineers.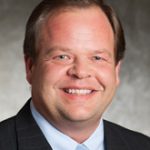 Charles R. Swassing, II | Graduate Faculty
M.P.S., Cybersecurity Strategy and Policy, UMBC
B.A., Health Science and Policy, UMBC


Show more
Mr. Swassing has nearly 30 years of leadership and executive management experience in the information technology and healthcare fields serving as Chief Information Officer, Chief Technology Officer, and Chief Executive Officer. He founded and led three Maryland-based IT firms serving civilian government and military agencies, intelligence community, academia, and the private sector for 24 years.

Currently, Mr. Swassing is consulting as virtual CIO/CISO for firms in financial, manufacturing and construction industries. In these roles, he provides the leadership to assure IT capabilities, policies and cyber resiliency fully support corporate mission and performance objectives. Prior to this, Mr. Swassing served as CIO for a large regional healthcare provider. In this role, he managed the development of the IT mission, collaborated with the executive board to establish operational, governance and security policies and their application in electronic medical records systems. Previously, Mr. Swassing served as Management Information Systems Center Director for a U.S. Navy contractor, Computer Facility Administrator to the U.S. Department of Transportation, and Physical Scientist at the National Oceanic and Atmospheric Administration (NOAA).

Mr. Swassing received both his B.A. in Health Science and Policy and his M.P.S in Cybersecurity Strategy and Policy from UMBC. Mr. Swassing has published papers at international scientific community consortiums and IEEE conferences in the fields of ocean surface currents, digital signal processing, and RADAR and sonar applications in oceanographic research. Mr. Swassing is a member of IEEE since 1984.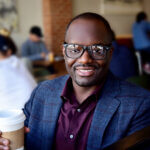 Neil Thompson | Graduate Faculty
M.S., Bioengineering, Clemson University
M.S., Biomedical Engineering, Columbia University
B.S., Materials Engineering, University of Toronto

Show more
Neil Thompson is a speaker, writer, and entrepreneur. He started out his career as a product development engineer, earning bachelor's and master's degrees. Eventually, he went on to become a professional engineer. Neil is an ongoing contributor to Urbangeekz online magazine, and has contributed to Mechanical Engineering magazine, Tech Directions magazine, and PsychCentral. He started his journey in public speaking out of necessity, as he had to present in front of senior management every month at one of his engineering positions. After one too many failed presentations, he knew he had to work on his public speaking skills. He took what he learned in becoming more effective at public speaking and created the Teach the Geek to Speak course. He has presented at Society for Biomaterials, AICHE, and American Nuclear Society, among others. Neil also hosts a podcast that focuses on public speaking, offering tips and interviewing those with STEM backgrounds about public speaking.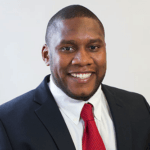 Quincy M. Wright, MBA, CCM, PMP | Graduate Faculty
M.B.A., Texas A&M University-Commerce
B.S., Construction Management, University of Cincinnati
A.S., Architectural Engineering Technology, University of Cincinnati
A.S., Civil and Construction Engineering Technology, University of Cincinnati
Show more
Quincy M. Wright, MBA, CCM, PMP is seasoned Project Management Professional (PMP) and Certified Construction Manager (CCM) with 15+ years of leading organizations and project teams in commercial and government sectors. Mr. Wright graduated from Texas A&M University-Commerce with a Master of Business Administration (MBA). He also earned a Bachelor of Science in Construction Management, and a Bachelor of Science in Architectural Engineering from the University of Cincinnati. Mr. Wright is a subject matter expert cost management, schedule management, risk management, proposal management, and project/program management. Mr. Wright's portfolio includes commercial, industrial, manufacturing, utility-scale transmission & distribution, grid modernization, renewable energy, and technology projects and programs. He is regularly sought after for speaking engagements, consulting, and coaching amongst organizations around the world related to expertise in project management, agile, strategy, and creating inclusive cultures of belonging to enhance organization performance.

Certifications
Agile Project Management, Project Management Institute
Project Management Professional (PMP), Project Management Institute
Certified Construction Manager (CCM), Construction Management Association of America
Master Project Manager (MPM), American Academy of Project Management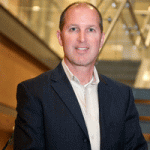 James Ziegler | Graduate Faculty
M.B.A., Finance, Loyola College
B.S., Accounting, Towson University


Show more
James Ziegler, a financial officer with 25 years of experience, is Vice President of Finance and Administration at Mid-Atlantic Sports Network (MASN) in Baltimore, MD. In his current position, Mr. Ziegler manages a staff of seven professionals and is responsible for all facets of Accounting, Financial Reporting, Cash Management, Human Resources and Traffic related activities. During his tenure at MASN, he has successfully implemented a five year business plan and assisted in the network achieving its short and long term financial goals.

Mr. Ziegler holds a B.S. in Accounting from Towson University and a M.B.A. with a Finance Concentration from Loyola College. He is also a Certified Public Accountant (CPA).