UMBC Resources and Centers
Job Search Sites
Professional Organizations and Societies
Professional Journals
Featured Event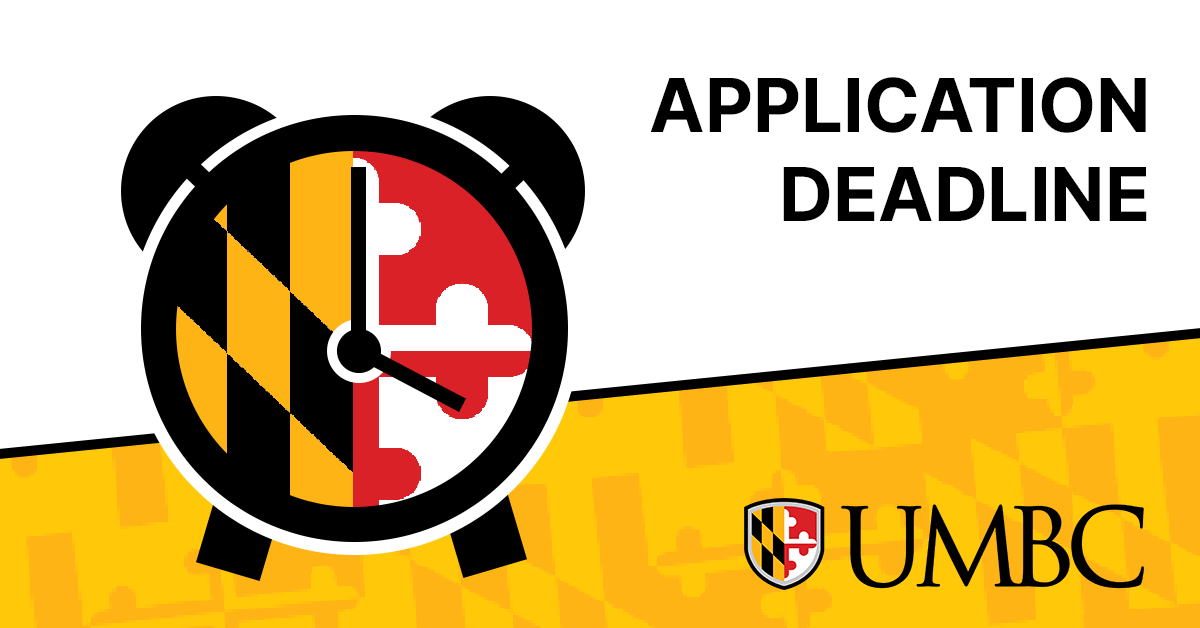 Spring 2023 Application Deadline
Thursday, December 1
The deadline to apply for the Spring 2023 semester is on December 1, 2022. Application requirements vary per program, so make sure you visit the How to Apply page of your intended program for more information.
See our full event listing for more opportunities to connect with us!
We're here to help! Stay connected with us.
Looking for more info?