Instructional Systems Development (ISD) is one of UMBC's most established graduate programs. Our online certificate and Master's programs provide an innovative and engaging curriculum. We offer all courses in an online format to accommodate the schedules of busy working professionals. If you are interested in designing, delivering, supporting, and measuring training, learning, and performance within organizations the ISD graduate program at UMBC will prepare you to claim your future.
We're here to help! Stay connected with us.
---
At a Glance
Locations Offered
Programs Offered
Average Completion Time
3-4 Years (Master's Part Time)
1 year (Certificate part-time)
Credit Hours
36 (Master's)
12 (Certificate)
Tuition & Fees
Start Date
Spring/Fall/Summer
---
Why Instructional Systems Development?
With the rapid expansion of online learning platforms and nontraditional educational opportunities, experienced Instructional Designers and Performance Improvement Specialists are in high demand. In both the public and private sectors, there is a significant need for trained professionals who can design and deliver effective learning products. Through applied learning and a future-focused curriculum, UMBC's graduate programs in Instructional Systems Development will help you meet this demand.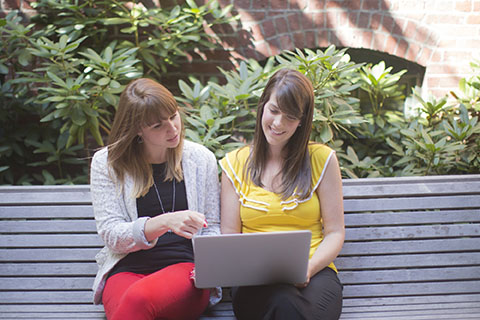 The ISD graduate program at UMBC helps students advance their career and achieve their professional goals in this rapidly expanding field.
Students complete their program with a professional portfolio of work that they can show to potential employers, providing a significant competitive advantage.
Our graduates work in positions in a wide variety of high-profile organizations. These include IBM, the National Security Agency, T. Rowe Price, Booz Allen and Hamilton, Johns Hopkins Hospital and many more.
As the career outlook for Instructional Designers looks bright, now is a great time to consider a professional degree.
---
Why UMBC?
The faculty for our Instructional Systems Development Programs is comprised of industry experts.
UMBC provides education and training opportunities that respond to the need for trained and qualified technical professionals.
For six years running (2009-2014), UMBC ranked #1 in the U.S. News and World Report's list of "national up-and-coming" universities.
UMBC has earned accreditation from the Middle States Commission on Higher Education; the Accrediting Board for Engineering Technology, Inc.; the National Council for Accreditation of Teacher Education.
Looking for more info?