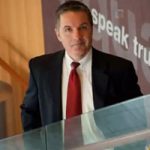 Greg Williams | Director and Clinical Associate Professor
Ed.D., Education, The George Washington University
M.S., Education, State University of New York at Plattsburgh
B.A., Sociology, State University of New York at Plattsburgh

Show more
Dr. Williams has over 20 years experience as a faculty member, administrator, trainer, instructional designer, and consultant in education, the private sector and the federal government. He has designed, developed and taught online and in-person courses at numerous universities. He currently serves as the Director of the graduate program in Learning and Performance Technology (previously known as ISD) at UMBC, and also teaches in the program.

Additionally, he has served as the Director of Training for Montgomery College's Business Industry and Government Services for nearly 10 years. This unit provides training to external organizations in the public, private and non-profit sectors. He has also served as the Director of Montgomery County's Small Business Development Center.

Dr. Williams completed his B.A., M.S., C.A.S. at The State University of New York at Plattsburgh. He completed his Ed.D. at The George Washington University.

Phone: 410-455-2360
E-mail: gregw@umbc.edu
Web Site: www.gregwilliams.net
Twitter: gregwilliams123
LinkedIn: https://www.linkedin.com/in/gregwilliams123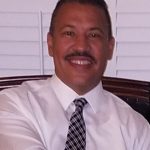 Rafi Ahmad | Adjunct Instructor
M.S., Johns Hopkins University
B.S., University of Maryland University College


Show more
Rafi Ahmad has over 20 years experience in corporate training. He is currently the Director of Instructional Design for OneMain Financial (formerly CitiFinancial) in Baltimore, Maryland. In his role he manages a team of Instructional Designers responsible for developing online and in-person training for employees withing their branch, corporate and centralized locations throughout the US and Canada.

Prior to working for OneMain Financial, Mr. Ahmad worked as a Lead Designer for a Telecommunications training consultant company called Novations. As a Lead Designer, he was responsible for leading projects teams in the design and development of online training solutions for clients such as Verizon, Concert, and XO Communications. Before Novations, Mr. Ahmad worked for Zurich Insurance as a Training Consultant where he was responsible for designing and facilitating instructor-led training, and developing computer-based training solutions in support of the company's underwriting personnel.

Since 2001, Mr. Ahmad has served as an adjunct faculty member in the University of Maryland, Baltimore County's Learning and Performance Technology program, teaching LAPT/EDUC 683, which is a class that focuses on the design and management of multi-media design projects.

E-mail: rafiahmad@verizon.net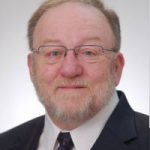 Zane Berge, Ph.D. | Professor of Education
Ph.D., Michigan State University
B.S., Rochester Institute of Technology
Certification in Distance Education, Pennsylvania State University
Show more
Dr. Berge has been affiliated with the LAPT (previously known as ISD) program since 1995. He served as the director for the Training Systems Graduate Programs through 2001. Previously, he directed the Center for Teaching and Technology at Georgetown University, where he also worked as the Assistant Director for the Academic Computer Center. Dr. Berge's chief research interests are related to distance education and online learning. He is a prolific and widely published author of books and journal articles on these topics. Recent publications include Virtual schools: Planning for success. (2005); Sustaining distance training: Integrating learning technologies into the fabric of the enterprise (2001); Wired Together: Computer-Mediated Communication in K-12, Volumes 1-4 (1998); and Distance Training: How Innovative Organizations are Using Technology to Maximize Learning and Meet Business Objectives (1998).

In 1999, Dr. Berge was honored with the Charles A. Wedemeyer Award for Distinguished Scholarship and Publication by the University Continuing Education Association.

Phone: 410-455-2306
E-mail: berge@umbc.edu
Web site: https://www.emoderators.com/about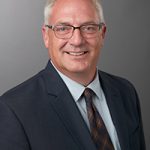 John Buelow | Adjunct Instructor
M.S., Johns Hopkins University
B.A., Providence College


Show more
Instructor 648 Issues in Training and Consulting

John is a practicing HR, ISD and Training consultant who has worked in various industries over the past 26 years, including telecommunications, sales, recruiting, childhood education, sports, entertainment and business negotiations, IT solutions and digital marketing. He has been an instructor at UMBC for the past decade, teaching current, relevant and practical skills that you can use in any field of business or education.

John's global experience includes working with companies such as Verizon, Sanofi-Aventis, Novo Nordisk, pwc, Canon, Toshiba and Allegis Group gives him a unique perspective on cultural and practical differences in approach. He also works with government and quasi-governmental organizations such as D.C. Metro (WMATA), the Bureau of Fiscal Services, the Department of State and the Navy, teaching subjects ranging from Business Acumen to Strategic Planning, Communications and Customer Care.

Today, John serves as Chief of Staff to Groove Commerce, a Baltimore-based digital marketing agency that works at the intersection of design, marketing and technology to help clients maximize their e-commerce results while providing an excellent consumer experience. As Chief of Staff, John is responsible for all recruiting, interviewing, hiring, onboarding and performance management for all Groovers. He remains active with a small group of select clients as an independent consultant.

John lives with his family in Bel Air, MD.

Email: johnbuelow44@gmail.com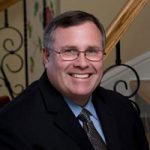 Keith Curran | Adjunct Instructor
M.A.L.D., Fletcher School of Law and Diplomacy, Tufts University
M.A., UMBC
B.S., U. S. Coast Guard Academy

Show more
Mr. Curran currently serves as the Chief Operating Officer for Harkcon, Inc., a training and human performance improvement company providing comprehensive organizational and workforce performance analysis, training development & delivery, and comprehensive performance support with a variety of customized, innovative solutions in the public and private sectors. He has been affiliated with UMBC's ISD -Training Systems program since 1999 when he began work on his Master's. He has taught at the undergraduate level at the U.S. Coast Guard Academy from 1989-1993 and at UMBC from 2001 to 2003. He has been a lecturer in the ISD – Training Systems program since 2004. He is a retired Coast Guard Officer, primarily serving underway on ships and in performance improvement and training jobs when ashore.

E-mail: kcurran@harkcon.com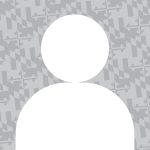 Paul Kellermann | Adjunct Faculty
M.A., Instructional Systems Development, UMBC
B.A., University of Delaware


Show more
Mr. Kellermann is an alumnus of the ISD-TS Graduate Program, and has taught LAPT/EDUC 681 since 2001. A teacher at Mount Saint Joseph High School since 1993, Mr. Kellermann is the computer science department chairperson. In addition to teaching Web Design and E-Learning, Visual Basic, and MATLAB, he advises on the integration of technology for the school, supports training in technology for faculty, and is a moderator for the school's online newspaper, www.thequillonline.com

When not working, he enjoys running, reading, playing the drums, and making chainmaille. He loves visiting Ocean City, MD, and Vermont, and lives in Catonsville with his lovely wife, awesome son, and four friendly cats.

E-mail: paul.kellermann@umbc.edu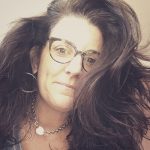 Jeannette Munroe | Adjunct Instructor
M.A., Instructional Systems Development, UMBC
B.A., Anthropology, University of Pittsburgh


Show more
Jeannette is a lifelong instructional systems designer (ISD) who has provided consultative services in the design, development, and delivery of creative learning and performance improvement solutions to clients in the government, non-profit, academic, and commercial markets. She passionately believes that the intersection of learning and performance is the best possible, and most rewarding, place to have built a career.

She holds a summa cum laude Bachelor's of Arts degree in Anthropology from the University of Pittsburgh and Master of Arts degree in ISD from the University of Maryland, Baltimore County. Prior to her current position as a Senior Performance Consultant at Sodexo, she was Project Manager and a Communications Officer at the Central Intelligence Agency.

When she's not on a trail running or upside down at yoga, you find her enthusiastically following the many adventures of her two sons with a Starbucks in her hand and her two Siberian Huskies at her side.

E-mail: jeannet1@umbc.edu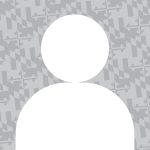 Linda Raudenbush, Ph.D. | Adjunct Instructor
Ph.D., George Washington University
M.S., Johns Hopkins University
B.A., St. Joseph College
Show more
Dr. Raudenbush brings a diverse educational background to her work at UMBC, where she has worked as an adjunct instructor since 1990. She earned her undergraduate degree in math, science and secondary education; a master's degree in applied behavioral science, as well as a doctoral degree in human resource development. Her research interests include the study of leadership principles, human resource development, women in the workplace issues, action learning, and international human resource development. Professional interests include coaching certification, teaching online, and international work.

E-mail: raudenbu@umbc.edu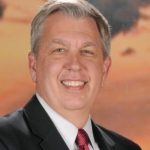 David Rudd | Adjunct Instructor

M.S., Training & Performance Improvement, Capella University
M.Ed., Adult Education and Development, Strayer University
B.A., Business Administration, Thomas Edison State University

Show more
Dave has extensive experience developing and managing Training and Development programs in both the private and public sectors. After a highly successful Navy career, Dave developed or managed programs for agencies within the Customs & Border Protection Agency, the Naval Surface Warfare Center, Carderock, MD, Department of Agriculture, and the Department of Justice.

He retired from the Department of Justice's Office of Inspector General as the Acting Deputy Assistant Inspector General for Management & Planning and Director, Training, and Development.

Dave teaches the LAPT/EDUC 796 Human Performance Technology in UMBC's LAPT program and PSYC 681 Human Performance Technology in UMBC's Industrial/Organizational Psychology program.

Dave also has earned certifications as a Certified Performance Technologist (CPT) from the International Society for Performance Improvement (ISPI) along with the Certified Return on Investment Professional (CRP) from the ROI Institute. He also earned a Masters's Certificate from Villanova University in the Return on Investment (ROI) methodology.

He spends his free time traveling with his wife in their motorhome, enjoys photography, and serves as the Vice-Chairman of the Board of Zoning Appeals for the city of Bristol, TN.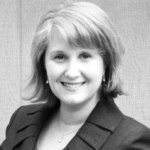 Catherine Zaranis | Adjunct Instructor
M.A., UMBC
B.A., Franklin and Marshall College

Show more
Catherine Zaranis is an award winning Performance Consultant, Instructional Designer and Educator. In 2012, she founded, Perform-Link, LLC. Perform-link enables individual and organizational excellence by continuously improving quality, systems and leadership to support the mission and the bottom line.

Catherine has led the re-design of instructional content for over 100+ courses for public and private sector clients, government, non-for-profits and higher education. Her high quality and high energy programs are well researched and delivered in a memorable down-to-earth style.

Catherine teaches LAPT/EDUC 689 Connecting ISD and HPI. Prior to joining the UMBC Learning and Performance Technology Faculty, Catherine was a successful Senior Leadership Development Consultant with Management Concepts, in Tyson's Corner, Virginia.

She is recognized by industry thought leaders for her expertise in Human Performance Improvement, Consulting, Leadership, Coaching, Learning Technologies, Instructional Systems Development, Training and Inter-Cultural Sensitivity.

Selected to participate in the highly competitive NSF DC I-Corps Program (2014); Received top honors (#1) during the Annual ISPI European Conference Business Simulation (2013); Received an ISPI Chapter of Excellence Award during her term as President (2011); Received the prestigious "UMBC Dr. Marvin Cook Award" for Outstanding Academic Excellence, Service and Entrepreneurship (2010).

E-mail: Cathz1@umbc.edu