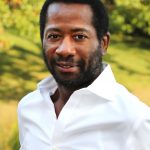 Woodrow W. Winchester, III, Ph.D., CPEM | Graduate Program Director 
Ph.D., Industrial & Systems Engineering, NC A&T State University 
M.S., Industrial & Systems Engineering, NC A&T State University 
B.S., Industrial & Systems Engineering, NC A&T State University 
Show more
Certifications:   
Certified Professional in Engineering Management (CPEM), American Society for Engineering Management (ASEM) 
Continuous Process Improvement White Belt – Lean Six Sigma White Belt, Navy Recruiting Command, United States Navy 

Certificates of Completion: 
Design Futures Training, Institute for the Future 

A seasoned academic program director, Woodrow most recently served as the Director of Engineering Management at the University of Massachusetts, Amherst.  Woodrow is a Certified Professional Engineering Management Professional (CPEM) with over ten (10) years of project engineering and management experiences.  Woodrow is currently the Director, Professional Development & Continuing Education for the American Society for Engineering Management (ASEM) and is a regular contributor to the ASEM Blog.  Selected as a member of the second cohort of the IAspire Leadership Academy, Woodrow is an advocate for more equitable, inclusive, and consequential approaches to technology design and deployment.  As a thought leader, Woodrow has published works in influential practitioner-oriented publications such as INCOSE Insight Magazine, ACM Interactions, and Fast Company Magazine.  He is currently under contract with CRC Press to write Inclusion by Design: Future Thinking Approaches to New Product Development. 

View more by visiting Dr. Woodrow W. Winchester, III's public LinkedIn profile.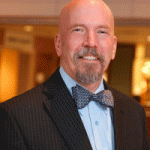 Toby Gouker, Ph.D. | Assistant Graduate Program Director
Ph.D., Applied Management and Decision Sciences, Walden University
M.B.A., University of Houston
B.S., Chemical Engineering, Worcester Polytechnic Institute
Show more
Toby Gouker, an adjunct with UMBC since 2011, has over 38 years of management experience in industry and academia. For the past five years, Toby served as the Provost and Chief Academic Officer for the SANS Technology Institute. In addition to his work with SANS, Toby held a number of academic positions over the past 10 years. As the Provost at Lyman Spalding Institute, he led the effort to build a global continuing education program for scientists and engineers, as the Vice President of University Affairs at American Graduate University, he functioned as the lead academic and operating officer, and as Executive Director at Laureate Education he led National Technological University through its merger with Walden University.

In addition to his academic endeavors, Toby has worked extensively in industry. He worked as the Chief Strategy Officer for LongView International Technology Solutions and as Chief Operating Officer for Computer Technology solutions to build federal healthcare information technology and security practices. Prior to his federal contracting positions, he was the Director of Operations at CertisUSA where he managed several biotech facilities, a Research and Development Manager at W.R. Grace commercializing power plant and other source air pollution control products, and a Project Leader for several synthetic fuels ventures at Exxon Research and Engineering.

Dr. Gouker received his Ph.D. in Applied Management and Decision Sciences from Walden University, his M.B.A. at the University of Houston, and a B.S. in Chemical Engineering at Worcester Polytechnic Institute. Dr. Gouker is also a Graduate Faculty member at American Graduate University and DeVry University.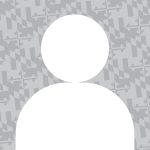 Sam Farroha, Ph.D. | Graduate Faculty
Ph.D., Electrical Engineering, Florida Institute of Technology
M.B.A., Johns Hopkins University
M.S., Electrical Engineering, Florida Institute of Technology
B.S., Computer Engineering, Florida Institute of Technology
Post Graduate studies certificate in Systems Engineering from the Johns Hopkins University
Show more
Dr. Sam Farroha is the Technical Director and Portfolio Manager of Emerging Mobile Technologies for the Department of Defense. He previously held roles of Chief of Mission Data Operations, Technical Director of Information Assurance Architecture and TD for Enterprise Security management for the Department of Defense. As part of his commercial industry career he was a Technical Fellow, Chief Systems Engineer, Chief Architect and Senior Principal Engineer leading next generation satellite, Aviation communication, ship systems, networking and communications systems as well as controls and vision systems. Currently he is leading the next generation Mobility, Security Architecture and capability development for DoD and the IC focusing on security in the Mobile and Cloud Environments. He has over 28 years expertise working in commercial industry, research organizations, consulting, academia and government. His current research interests include mobile computing/communications, Enterprise Security Engineering, Information Assurance, System & Security Architectures, Cloud security, QoS and SoS. He is a member of the SPIE, NSPE, PMP, and Senior Member of the IEEE and ACM.

Dr. Farroha has organized and chaired numerous national and international technical forums engaging government, academia and industry focusing on developing methods and systems that delivers advanced capabilities and resilient, secure and interoperable systems. Dr. Farroha has published over 120 articles in national and international forums. He is a member of Tau Beta Pi and Delta Sigma Pi.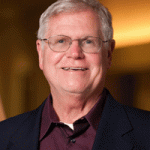 Don Gantzer | Graduate Faculty
M.S., Operations Research, The Ohio State University
M.A., Urban Affairs, Virginia Tech
B.S., Industrial (Systems) Engineering, The Ohio State University
Show more
Donald Gantzer, a recent retiree, is a seasoned government employee (Operations Research Analyst, DOT and DOE) who most recently served as a Senior Systems Engineer at SAIC. In this position, he supported the Department of Defense's Systems Engineering office in policy guidance, assessment of acquisition programs, review of SE plans, STEM program for universities, and acted as the Lead Standardization Authority for DoD's ASSIST tool.

Prior to his time at SAIC, Mr. Gantzer has consulted for numerous government agencies, such as NASA, FAA, Depts. of Energy and Transportation, IRS, EPA, etc., while working at Northrop Grumman, Lockheed Martin, MITRE, and CNA. His specialties include implementing best practices for process improvement with strong focus on measurements, project management emphasizing risk management, systems analysis & design, operations research, program evaluation, and policy analysis.

Mr. Gantzer received his B.S. in Industrial Engineering and M.S. in Operations Research from the Ohio State University and a M.S. in Urban Affairs from Virginia Tech. He has served on many working groups and committees in the SE sector and has taught as an adjunct faculty member at several universities in systems engineering, engineering management, systems analysis & design, process improvement, systems/software engineering models and standards, statistics, practical software and systems measurements and analysis.

View more by visting Mr. Gantzer's public LinkedIn profile.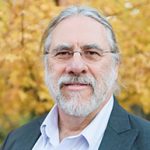 Fred Highland | Graduate Faculty
M.S., Computer Science, University of Houston Clear Lake
B.S., Computer Science, University of Rhode Island
Other Certifications: Federal Enterprise Architecture Certification; Systems Engineering Principals and Practices (SEPP); Systems Architecture Workshop (SAW)
Show more
Fred Highland, a System Architect for Lockheed Martin, has over 30 years of experience in information technology and over 20 years of experience in architecting successful large-scale systems. Mr. Highland led the development effort for the Data Capture System for the U.S. 2000 Census. In 1998, he built on the US Census work, integrating socio-economic coding automation into the design to define the system architecture that successfully processed over 30,000,000 forms for the 2001 UK Census. For the 2006 Canadian Census, he evolved the architecture to support the first large scale census integrating multi-channel paper, internet and telephone data capture. He recently implemented advanced multi-channel integration architecture for the US 2010 Census Decennial Response Integration System and advised on the architectures for UK 2011 and Canada 2011 Censuses.

Mr. Highland completed his B.S. in Computer Science from the University of Rhode Island and his M.S. in Computer Science from the University of Houston. Additionally, Mr. Highland is a Lockheed Martin Fellow, a certified Lockheed Martin Systems Architect and a Certified Federal Enterprise Architect. He has broad interest in the area of systems architecture, censuses and large-scale data collection. As an innovative problem solver holding a number of patents in the fields of artificial intelligence and document processing, he has authored presentations and papers on the topics of artificial intelligence, modeling, statistics and document processing.

View more by visiting Mr. Highland's public LinkedIn profile.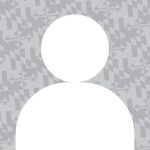 Richard G. Madonna, Ph.D | Adjunct Instructor
Ph.D., Physics, Stevens Institute of Technology
M.B.A., Long Island University
M.S., Physics, Adelphi University
B.S., Physics, Stevens Institute of Technology
Show more
Dr. Madonna has over 35 years of combined military and industrial experience in the development of small to large national security systems, and has held several adjunct faculty appointments over the same span of time. Prior to joining Northrop Grumman, Richard served as a Captain in the USAF and was Branch Chief for Special Projects in AFTAC's Electro-optical Division. Richard recently retired as a Northrop Grumman Fellow at Northrop Grumman Mission Systems and served as the System Architect for several space programs there. Richard focused mainly on space based remote sensing systems, primarily using electro-optical and infrared sensors. He has also served as Principle Investigator and Program Manager on several national security programs. Richard also developed, ran and taught in an in-house 20 week Electro-optical/Infrared Systems Engineering program. He currently serves as the system architect and project manager for the California Institute of Technology's Space Solar Power Project.

Richard has served as an adjunct professor at Florida Institute of Technology (Space Technology Program), Rollins College (Mathematics Dept.), Hofstra University (Physics Dept.), Johns Hopkins Whiting School of Engineering (Systems Engineering Program), and is currently an adjunct professor at U. of Maryland Baltimore County's Systems Engineering Program. Richard has authored over 45 papers, presented 8 invited talks at IEEE and SPIE conferences, and authored one text book, "Orbital Mechanics".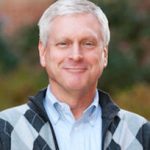 Jeff Ray | Graduate Faculty
D.Mgt., SMC University (Zurg, Switzerland)
J.D., University of Maryland School of Law
M.S., Engineering Management, George Washington University
M.S., Civil Engineering, University of Maryland
B.S., Civil Engineering, University of Maryland
Show more
Dr. Jeffrey Ray, who began teaching for UMBC in 2011, is a Project Manager and Senior Systems Engineer at Northrop Grumman with 30 years of broad based problem solving experience related to the structured acquisition of information technology systems. Through his various positions at Northrop Grumman, Dr. Ray has managed the development and integration of software and computer hardware systems into military vehicle platforms, a Chemical, Biological, Radiological, Nuclear and Explosive (CBRNE) Integration and Test Lab (CITL) that brought in $25M worth of sales, implemented a data labeling system wrapper into the WinNT OS, qualified the integrated Command & Control software applications and introduced a streamlined IRAD documentation methodology adopted across the company.

Dr. Ray is a Subject Matter Expert in the areas of technical resource planning, staffing, and resource management, project planning and control, Scheduling, budget forecasting, and status reporting, systems engineering, integration and test, bringing structured process controls to software development, integration and test activities, and new business development and capture planning.

He received his B.S. and M.S. in Civil Engineering from the University of Maryland, a M.S. in Engineering Management from George Washington University, his J.D. from the University of Maryland School of Law, and his D.Mgt. from SMC University, Zurg, Switzerland.. Additionally, Dr. Ray is a PMI certified Program Management Professional (PMP), INCOSE Certified Systems Engineering Professional (CSEP), licensed Attorney at Law, certified six sigma black belt, registered Professional Engineer, and instrument rated private pilot with detailed knowledge of the national airspace system.

View more by visiting Dr. Ray's public LinkedIn profile.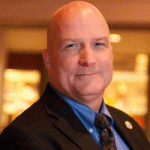 Paul Martin | Graduate Faculty
M.S., Systems Engineering(Certificate in Software Systems Engineering), George Mason University
B.S., Engineering, Widener University
Expert Systems Engineering Professional (ESEP) via the International Council on Systems Engineering (INCOSE)
CompTIA Certified Classroom Trainer (CTT+)
DAWIA Level III Certification in Systems Planning, Research, Development and Engineering
IEEE Senior Member
Show more
Mr. Martin is a practicing Systems Engineer with over 30 years of experience specializing in Systems Development and Procurement in the Defense Acquisition community. He has been everything from a Product Engineer for General Electric Products Division to a Software Systems Engineer for a multi-million dollar Navy program. Presently he's working for systems engineering for a local Government Agency. Paul has been involved with INCOSE since 2000 and serves on the local INCOSE Chesapeake Chapter Board of Directors as Director of Communications. He has also developed an INCOSE SEP Exam Preparation Course back in 2009 and teaches the material for UMBC Training Center as well as his own online business at www.se-scholar.com.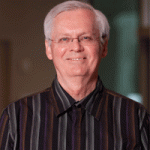 Richard Taylor | Graduate Faculty
B.A., Mathematics, State University of New York at Binghamton



Show more
Richard Taylor, who has been teaching for UMBC since 2006, recently retired after a distinguished 38-year career at Lockheed Martin Mission Systems. As a certified senior systems architect, Mr. Taylor was the systems architect of a wide range of large systems, including the Data Capture System for the US 2000 Decennial Census, U.S. Customs modernization, Classified Intelligence System, Operational Control System for the Global Positioning System, Wide Area GPS System Augmentation, Identification, Tasking, and Networking for FBI fingerprinting, Collection management system for Smithsonian Institution and National Gallery of Art, Insurance processing for USAA Insurance Company, Gate scheduling system for British Airways and Credit card processing for American Express.

Mr. Taylor received his B.A. in Mathematics from the State University of New York at Binghamton. Additionally, he has made numerous presentations on systems architecting at international conferences and has published several articles on system architecting in trade journals. He has received five outstanding achievement awards from IBM and Lockheed Martin. GCN magazine recognized the Decennial Census 2000 program, for which he was the architect, as one of the three most outstanding government programs developed in 2000.
Looking for more info?