UMBC Career Center
The UMBC Career Center features an extensive list of career-related resources along with announcements on upcoming recruitment events, local job fairs and career related workshops.
Job Search Sites
Professional Organizations and Societies
Professional Publications
UMBC Mic'd Up Podcast
With Paul Martin, Systems Engineering Faculty Member
We're here to help! Stay connected with us.
Featured Event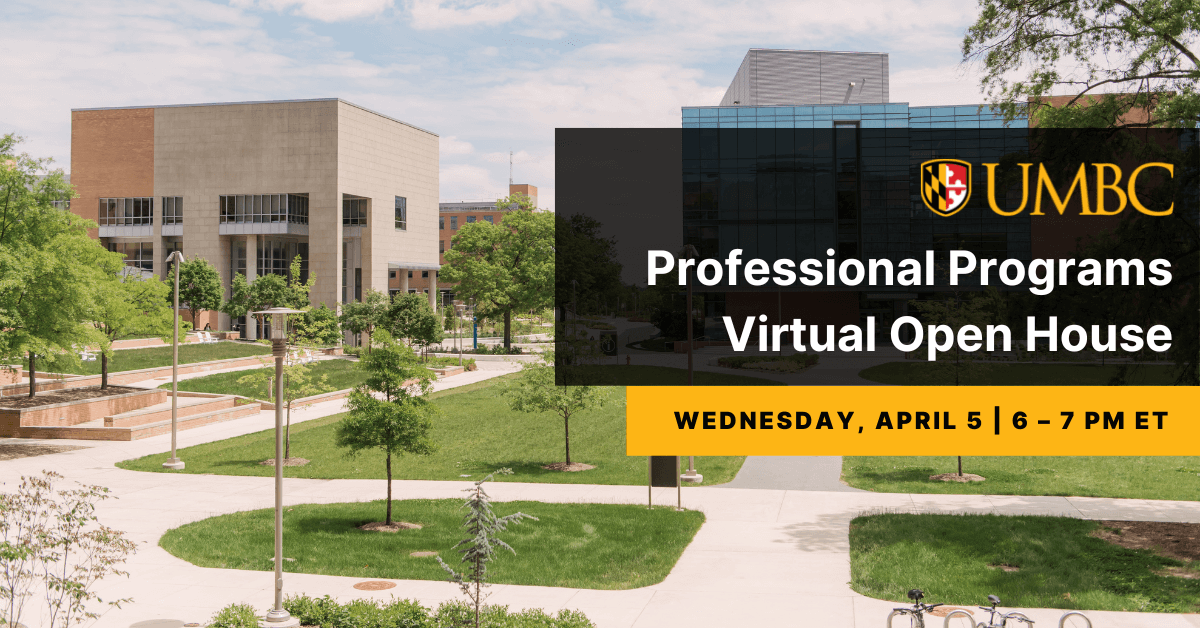 Professional Programs Open House
Wednesday, April 5
Whether you're considering a career change or you need a respected professional credential to transition into a management role, UMBC's Professional Graduate Programs will help you achieve the career of your dreams. 
See our full event listing for more opportunities to connect with us!
Looking for more info?