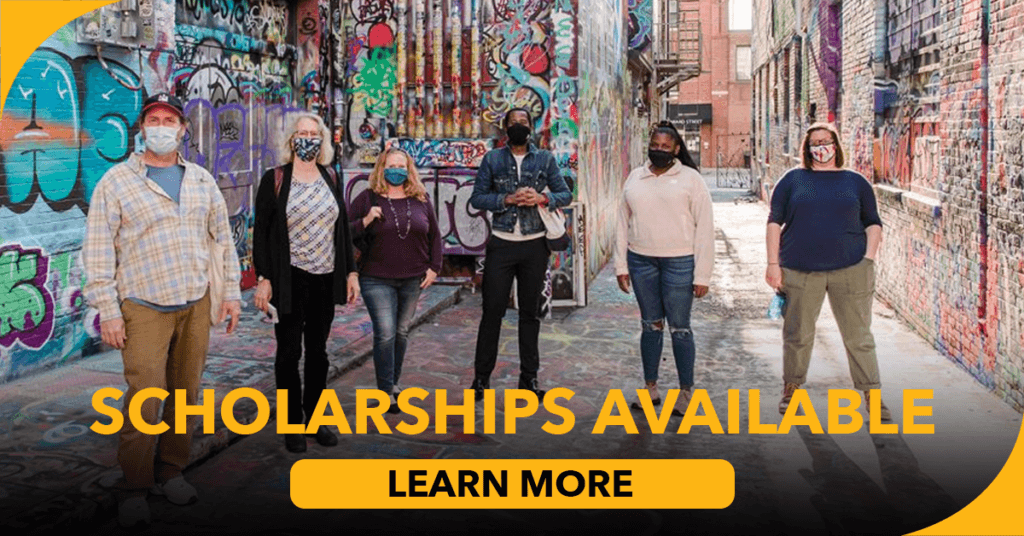 The Community Leadership programs at UMBC prepare aspiring and practicing leaders with the skills and experience needed to generate transformative social change. We help students develop greater self-understanding, engage with the assets and challenges of urban communities, hone practical leadership skills, and build personal and professional relationships that will support their growth as leaders.
These programs are designed for working professionals and offer courses in the evening to accommodate students with full-time jobs. Classes are located in Catonsville and Baltimore City, and conduct class visits to neighborhoods, to learn directly from community and nonprofit leaders. UMBC offers a Community Leadership Master's program, post-baccalaureate certificate in Community Leadership, and Skills Courses available to the public.
---
At a Glance
Delivery

In-person
Locations Offered
UMBC Campus (Catonsville)
Average Completion Time
3 years (Master's part-time)
1 year (Certificate part-time)
Credit Hours
30 (Master's)
15 (Certificate)
---
Featured Event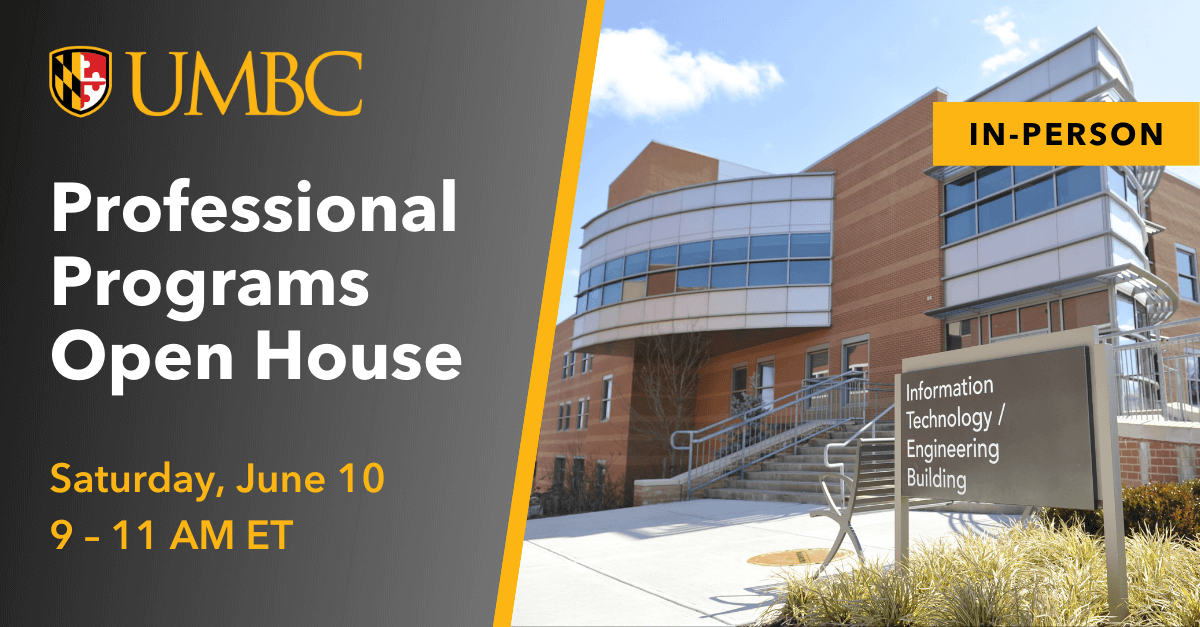 Professional Programs Summer Open House
Saturday, June 10
Whether you're considering a career change or you need a respected professional credential to transition into a management role, UMBC's Professional Graduate Programs will help you achieve the career of your dreams. 

Attendees will also be eligible to win a $1000 scholarship during their session (restrictions apply)!
See our full event listing for more opportunities to connect with us!
We're here to help! Stay connected with us.
Why Community Leadership?
The UMBC Community Leadership graduate programs connect people of different ages, identities and experiences who share a commitment to working with community residents, building on community assets, and addressing intertwined racial, social, and economic inequities. We value community practitioners as colleagues and teachers, and learn from them in the classroom as well as in visits to Baltimore neighborhoods.
Community leadership students capture what they learn in a variety of formats: traditional academic papers, more personal reflective writing, interviews with community leaders, digital stories, and more. In the Introductory and Capstone Community Leadership courses, students undertake projects that respond to the needs of the community partner organization, and can take many forms including narrative documents, spreadsheets, maps, slide shows, curricula, calendars, and program plans.
Why UMBC?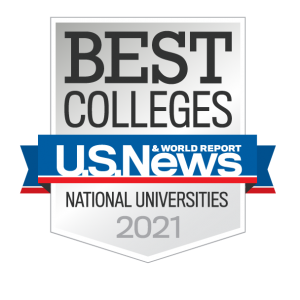 Our small evening classes provide the best of an in-classroom experience while allowing for work-school-life balance.
Campus is located just outside of Baltimore, a city with a long legacy of grassroots social change, providing the ideal place for students to engage with community-based organizations and develop strong leadership skills.
UMBC has a deep and long-held commitment to building community partnerships and tackling issues of social justice with rigor, curiosity, and creativity.
Classes are conveniently offered on UMBC's main campus, located just five minutes from BWI Airport, with easy access to I-95 and the 695 Beltway, or the Lions Brothers Building in Baltimore.
Looking for more info?