Useful information for prospective cybersecurity students.
Computing Requirements (2022)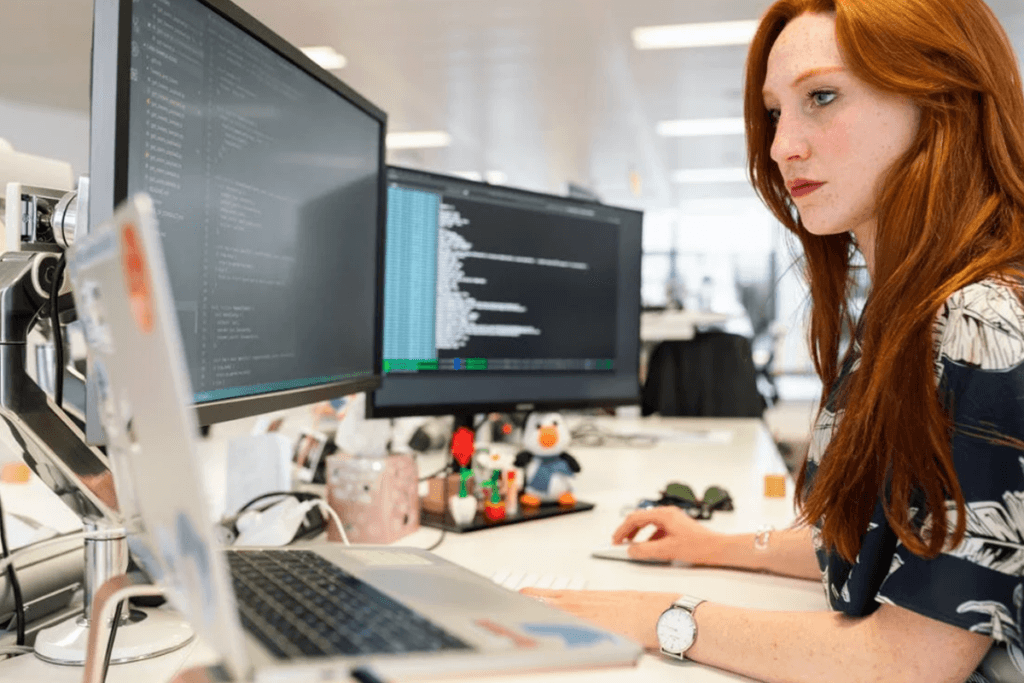 Students will be expected to have access to the internet and a computer (laptops are preferable).
Mobile, tablet, and Chromebook-type devices are not acceptable for program activities since they are too limited in functionality, memory, and computing power. Students who qualify for financial aid (such as SFS Scholars) may use received funds to purchase a computer.
Minimum computing requirements are shown below:
Recommended PC configuration:
Intel Core i5 (eleventh generation) or better (or equivalent performance AMD)
16GB RAM or more
512GB SSD or more
Webcam and microphone
1920×1080 minimum screen
Capable of running Windows or Linux
Recommended Apple configuration:
Apple M1 or M2 or better (late-generation Intel processors 2019-now are acceptable)
16 GB RAM or more
512 GB SSD or more
Webcam and microphone
1920×1080 minimum screen
Capable of running Windows or Linux via emulation
Minimum Technical Competencies
Students should have a solid understanding of Windows, Mac, or Unix platforms, basic networking, basic computer troubleshooting, and competency with industry-accepted software packages such as Microsoft Office/365, Google Suite, Webex, etc. Students, especially those engaging remotely, should ensure their connections support quality two-way videoconferencing and remote systems emulation. Instruction on the use of specialized tools/platforms will be covered in class as necessary. Please note that faculty generally will not provide extensive 'how-to' guidance on basic computer functions – students should contact the UMBC DOIT Help Desk for such assistance.
Office Hours and Advising
At both campus locations, CYBR program advising and faculty office hours typically are conducted virtually by appointment only. Opportunities to meet before/after classes, in-person, or at other times may be arranged with individual professors as described in their syllabus.
Most advising questions are answered in the Advising Wiki (login required). Specific questions about academic/program/career plans can be directed to your respective campus Graduate Program Director. Questions about registration, enrollment, graduation clearance, transfer credit, and related administrative matters should be directed to the OPP Student Success Team (opp-studentsuccess@umbc.edu) in Catonsville or the Shady Grove Professional Programs Team (sgprofessionalprograms@umbc.edu) at our Shady Grove campus.
Student Interactions
For all classes and the program generally, email is the official medium for faculty-student communication and serves as a useful system-of-record for everyone regarding syllabus updates, schedule changes, policies, new course announcements, interesting internship opportunities, and other items. Of course, students and faculty can and will interact in-person as appropriate, too!
Students should be mindful when communicating with professors/staff and allow a reasonable period of time to receive a reply. Faculty generally respond to email within 72 hours and describe their individual email policies in their syllabi. Program staff will respond to inquiries as soon as possible.
Learning Management Systems/Environments
Blackboard is the UMBC learning management system. Additional services supported by UMBC, such as Google Suite, Microsoft Office/360, various cybersecurity training ranges, etc. also are available.
General Policies & Information
The CYBR program is governed by the UMBC Graduate School and Department of Computer Science and Electrical Engineering policies and procedures. Refer to the program's website, the Advising Wiki, and UMBC Graduate School for further information about policies and expectations for graduate study.
All graduate students must complete the Academic Integrity Tutorial soon after enrollment or they will be prevented from registering in future semesters.