UMBC-Shady Grove Professional Programs Open House
Saturday, September 17, 2022
@
10:00 am
–
11:30 am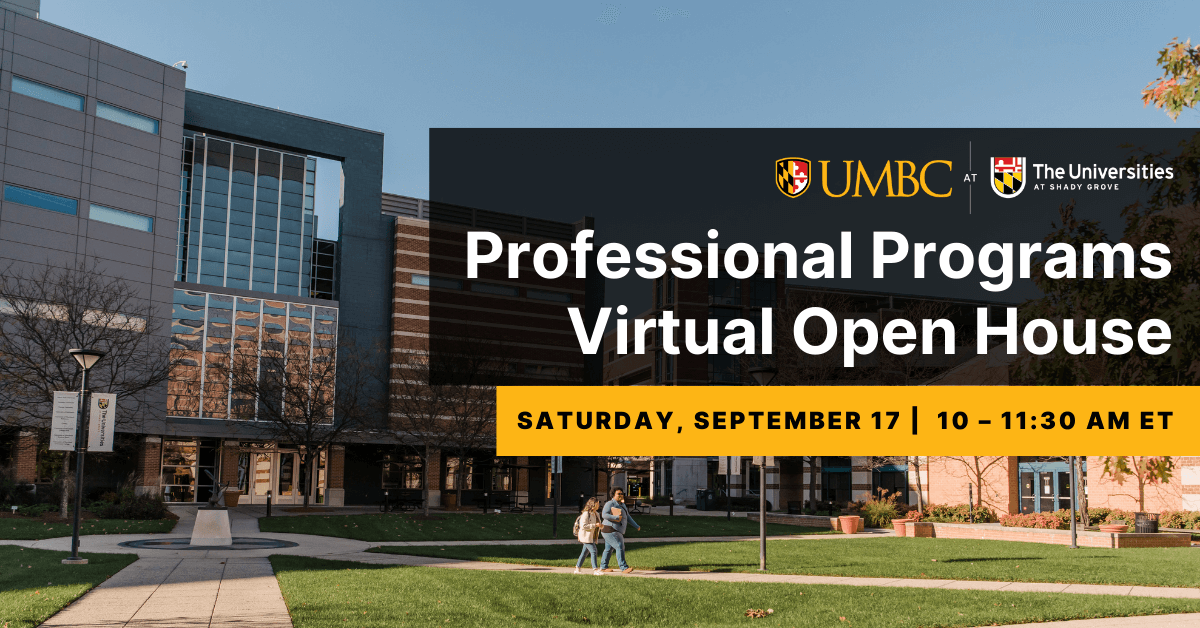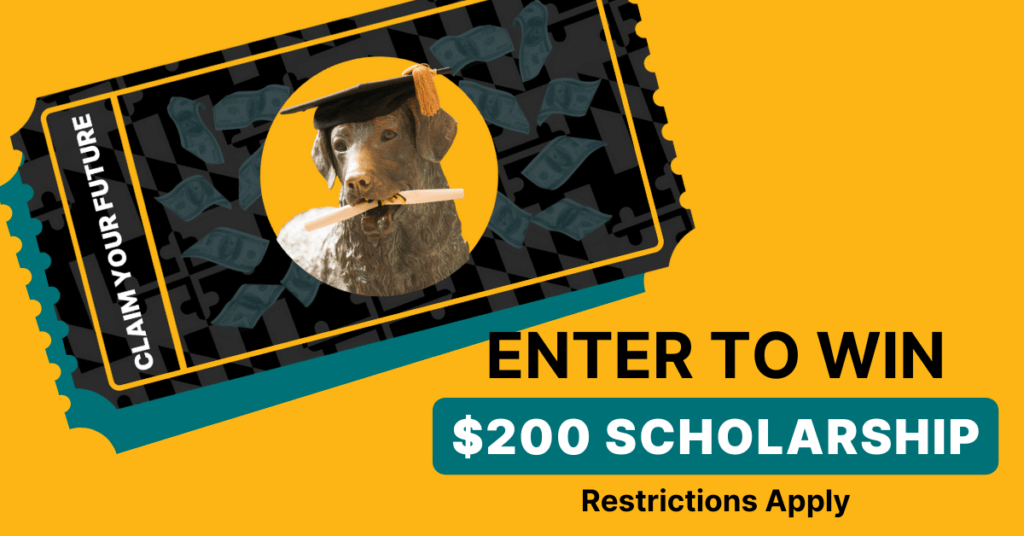 UMBC at The Universities at Shady Grove brings the strength of a UMBC education to the heart of Montgomery County, Maryland. Our students have access to UMBC's nationally recognized faculty, as well as the state-of-the-art facilities and resources devoted to their success at The Universities at Shady Grove, a regional higher-education center comprising nine Maryland public universities on one convenient campus in Rockville, Maryland.
Whether you're considering a career change or you need a respected professional credential to transition into a management role, UMBC-Shady Grove's Professional Graduate Programs will help you achieve the career of your dreams. 
One attendee of each Shady Grove Professional Programs Virtual Open House session will be randomly selected to receive a $200 scholarship. Restrictions apply; see below for more details.
Join us for our upcoming virtual Open House to explore how our professional programs can help you meet your goals, build your professional network, and equip you with the technical, leadership, and management skills that employers are looking for. You'll have the opportunity to meet with up to two program directors through program-specific breakout sessions, gain information on financial aid and career opportunities, and find out why UMBC-Shady Grove is the perfect place to expand your education.
Scholarship Eligibility
Recipients must be present at the event in order to be eligible to win.
Registering for or attending multiple sessions will not increase your odds of winning.
Recipients must apply and be admitted to, and register for courses in, their program* in the Spring 2023 semester.
Recipients must be enrolled during the Spring 2023 semester in one of the graduate plans presented at the Open House
Scholarship is not transferable to other programs or institutions.
Scholarship may not be deferred to a later semester.
Scholarship will be disbursed on or after February 15, 2023 per standard UMBC Financial Aid procedures.
Scholarship will be part of the student's Financial Aid package and can be declined.
*Recipients must be registered for at least three (3) credits towards their degree in the Spring 2023 semester. Other situations, including for F-1 visas, may require students to enroll in more than three credits.