UMBC's Office of Professional Programs (OPP) understands that developing and sustaining flexible, innovative, and mutually beneficial academic and industry partnerships enhance both the student experience and the value of a UMBC professional master's degree.
OPP works collaboratively with corporations, government, educational institutions, and organizations to develop and implement new partnerships.

Some of OPP's current strategic partnerships include: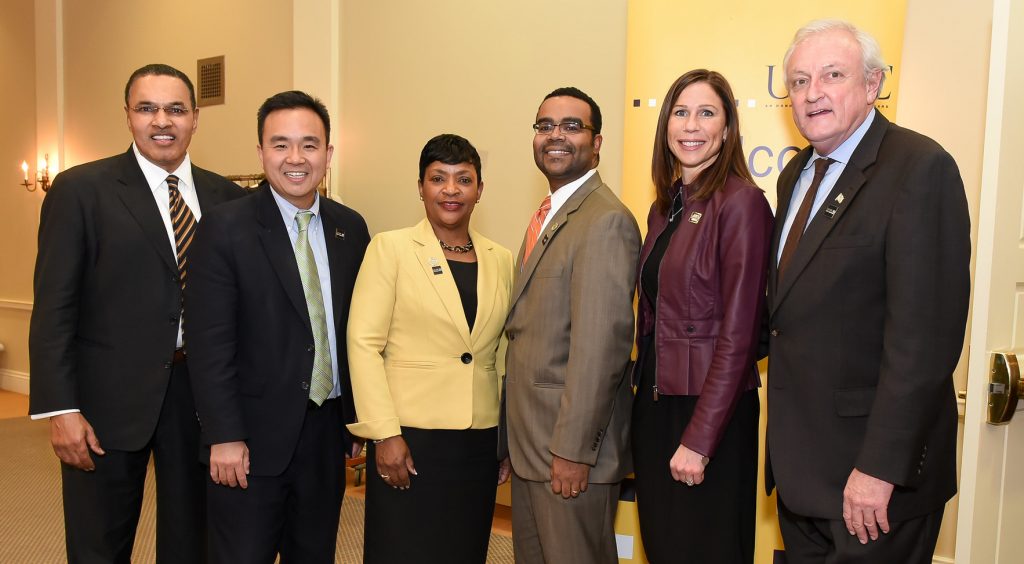 National Institutes of Health's Foundation of Advanced Education in the Sciences (FAES)
UMBC and the Foundation for Advanced Education in the Sciences (FAES) are partnering to extend academic opportunities for their respective students. Qualified students who successfully complete coursework in data science, bioinformatics, or technology transfer at FAES may be able to transfer coursework into UMBC's Master of Professional Studies in Data Science or Master of Professional Studies in Biotechnology.

See professional.umbc.edu/faes

UMBC Training Centers
UMBC Training Centers students are eligible to earn graduate credit in UMBC's Master of Professional Studies (MPS) in Entrepreneurship, Innovation, & Leadership. Up to nine credits of graduate credit can be earned for the successful completion of Training Centers courses that have been evaluated and determined to be equivalent to corresponding UMBC courses in the MPS program.

Organizational Cohorts
OPP has flexible educational partnerships with corporations and organizations to allow working professionals to earn a professional certificate or Master's degree at a reduced tuition rate. OPP will work cooperatively with your leadership to design a cohort program that fits your needs.
Engagement Opportunities
Strengthening relationships with industry, government, and organizations is a top priority for all of the UMBC professional graduate programs. There are a variety of ways that organizations can engage with OPP.
Participating in focus groups or interviews to discuss industry needs and trends 
Serving on program advisory boards
On-site information sessions at your company or organization
Joint program development
For additional information, please contact Allison Jones, Director of Program and Partnership Development at (410) 455-1244 or ajones9@umbc.edu