The Office of Professional Programs offers a variety of post-baccalaureate graduate certificates for students that are interested in a shorter program that can be completed in 1 year.
Graduate certificates offer an extra credential to students with a variety of undergraduate, graduate, and work experience. Certificates can be completed independently or as part of a master's degree program.
Featured Event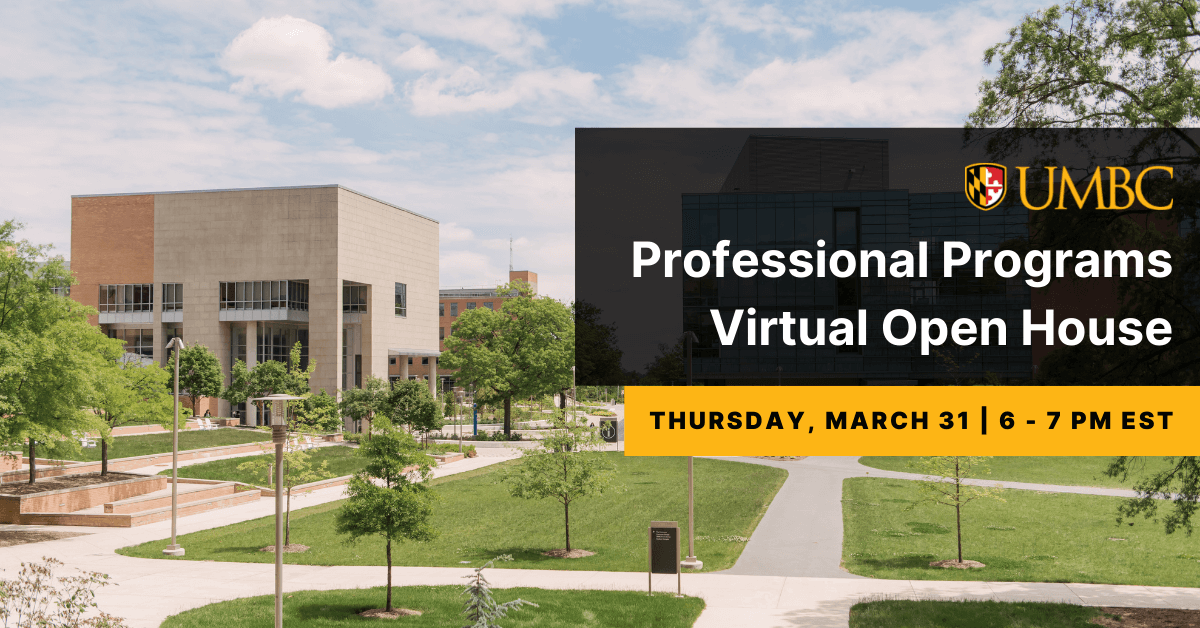 Spring 2022 UMBC Campus Professional Programs Open House
Thursday, March 31, 2022
Join us for our upcoming virtual Open House to explore how our professional programs can help you meet your goals, build your professional network, and equip you with the technical, leadership, and management skills that employers are looking for. You'll have the opportunity to meet with faculty and staff, gain information on financial aid and career opportunities, and find out why UMBC is the perfect place to expand your education.
See our full event listing for more opportunities to connect with us!
We're here to help! Fill out the form below to speak to us.
Post-Baccalaurate Certificates
| | |
| --- | --- |
| Biochemical Regulatory Engineering | Entrepreneurship |
| Biotechnology Management | Geographic Information Systems |
| Community Leadership | Innovation |
| Cybersecurity Strategy & Policy | Instructional Systems Development |
| Cybersecurity Operations | Instructional Technology |
| Data Science | Integrated Product Development and Manufacturing |
| Digital Forensics | Leadership |
| Distance Education | Project Management |
| Engineering Management | Systems Engineering |