Creating and Sustaining Presence: Bringing Students Back Into The Learning Environment Post-Pandemic
Monday, April 10
@
12:00 pm
–
1:00 pm
In the aftermath of the COVID pandemic, what can faculty do to encourage active learning and classroom engagement?
The COVID-19 pandemic threw higher education into a loop, and there are growing concerns about student engagement. Many students face challenges returning to their previous course loads and on-campus activities, and many faculty members are experiencing a lack of engagement and participation as students transition back into the classroom, regardless of modality. The result – a disengaged learning environment for all. Now more than ever, faculty need solutions to help them reach their learners in meaningful ways.
In this discussion, Dr. Gannon will share his insights into creating a sustainable presence in the post-pandemic classroom, accompanied by staff, alumni, and current College Teaching and Learning Science program students with diverse professional backgrounds.
Speaker Bio
Kevin Gannon, Ph.D.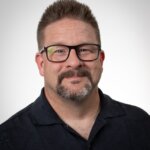 Kevin Gannon, Ph.D. is the director of the Center for the Advancement of Faculty Excellence(CAFÉ) and a professor of history at Queens University of Charlotte (N.C.). He is @TheTattooedProf on Twitter.
He is nationally recognized as an educational developer, history professor, abolitionist and writer. He has an active presence on Twitter—as well as appearances in major documentaries, such as the Oscar-nominated, "The 13th," which focuses on the thirteenth amendment and highlights modern concepts of slavery and racism as it exists today. He is recognized as a fierce advocate for transformation in higher education, as can be seen in his publication, Radical Hope: A Teaching Manifesto. He regularly speaks on a variety of issues including transformational teaching, inclusive pedagogy, 19th-century American history, current political climates, and concerns related to the public good. His writing has been featured in The Chronicle of Higher Education along with Vox and other media outlets.
Panelist Bios
Ryan Barron, M.S.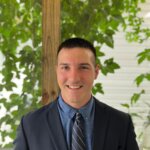 Mr. Barron is a Ph.D. student in Computer Science at the University of Maryland Baltimore County (UMBC). He completed the College Teaching and Learning Science Certificate in 2022 and has been hired to teach four courses in Computer Science at UMBC.
JoLynn Bilter, MMFT, NCC, LPCMH, LPC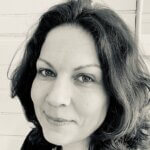 Ms. Bitler is an adjunct instructor at a community college in Northeast Maryland. She teaches classes in the social sciences and mental health. She is a current student in the College Teaching and Learning Science Certificate program at UMBC.
Rami Quiton, Ph.D.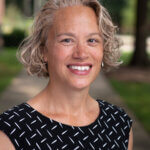 Dr. Quiton is a neuroscientist teaching in the Department of Psychology at the University of Maryland, Baltimore County (UMBC). The Quiton Lab has ongoing projects investigating biopsychosocial factors that contribute to disparities in pain based on gender, race/ethnicity, and age.
Related Events