UMBC Community Leadership Alums at Work!
Tuesday, April 18
@
12:00 pm
–
1:00 pm
Event Description
What does a Master's degree or Graduate Certificate from the UMBC Community Leadership Program lead to after graduation?
Hear from recent Community Leadership alumni who are applying their knowledge, skills and experiences to the working world. Each of our panelists have found positions in university and nonprofit settings as well as for-profit social enterprises. All are lifelong learners; one is planning to pursue a doctoral degree. Panelists will discuss the connections between their education, current work, and future aspirations, and then spend time answering your questions!
Moderator Bio
Sally J. Scott, Ph.D.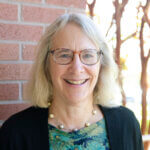 Sally J. Scott has worked for over 30 years in community development, initially in West Africa, then in Maryland and Iowa. As a foundation program officer and a nonprofit executive director, she has led collaborative, multi-sector initiatives to bolster neighborhood revitalization and affordable housing. In the Baltimore area, Sally has partnered with grassroots, multi-neighborhood, citywide and regional organizations. She has taught undergraduate and graduate courses on civil society and community development, and is a graduate of Leadership Maryland.
As Director of the M.P.S. in Community Leadership, Sally leads an interdisciplinary program that draws on the teaching and research strengths of UMBC, and helps students build collaborative leadership skills as well as strong connections to local nonprofit organizations.
Panelist Bios
Kiaron Bailey, M.P.S.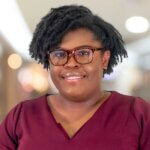 Kiaron Bailey is the Operations Manager for the Center for Urban Health Equity. She received her bachelor's degree in finance from Alabama A&M University, and has over 5 years of financial planning and analysis experience in both the private and public sector. Kiaron decided to combine her passion for community development and business acumen by obtaining her masters of professional studies in Community leadership from the University of Maryland Baltimore County. During her graduate studies, she partnered with various non-profit organizations in Baltimore City to develop and implement various tools that support programmatic expansion. As a Baltimore native, Kiaron is passionate about advocating for her local community and creating systemic changes.
Cindy Greenwood, M.Ed.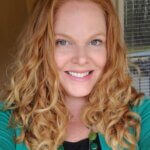 Cindy Greenwood is an Assistant Director of the UMBC Center for Women in Technology, where she has worked for 10 years. She leads the Cyber Scholars Program and several of the Center's K-12 outreach initiatives, among other duties. Cindy holds a B.A. in Advertising and Public Relations from Grand Valley State University in Allendale, Michigan, an M.Ed. in Higher Education Administration from Washington State University, and a Graduate Certificate in Community Leadership from UMBC. She has spent her 20+ year career in higher education working with students in areas including campus events and programming, leadership development, career and professional development, academic advising, and service learning.
Keenan Hickman, M.P.S.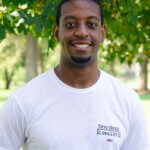 Keenan Hickman is a recent graduate (c/o '22) who pursued an emphasis in social entrepreneurship while in the M.P.S. program. He is most passionate about advancing creative solutions that include, empower, and bridge communities. Prior to grad school, Keenan held various service roles in the federal government, Peace Corps, youth mentorship, and retail.
Hannah Sadollah, M.P.S.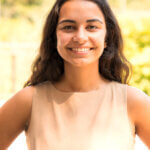 Hannah Sadollah completed the Community Leadership Master's program in December 2021. She has volunteering experience with the Refugee Youth Project, the International Rescue Committee, and Friends of Patterson Park. While completing her Master's she worked as the Program Specialist for Financial Literacy and Education at UMBC. She was in this position for 3.5 years. She also holds a Bachelor of Science in Psychology. More recently, she's been working as a Barista at a locally-owned coffee shop. She is also in the process of interviewing for PsyD programs in Clinical Psychology.