Fall 2021 MA in Education Open House
Thursday, October 21, 2021
@
7:00 pm
–
8:00 pm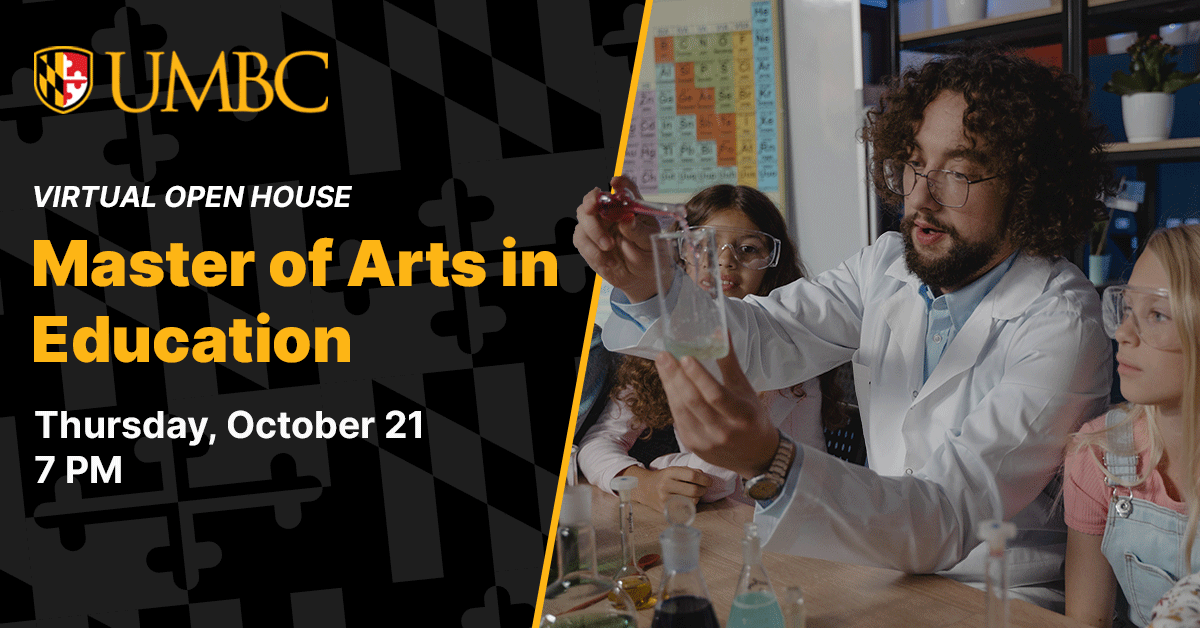 Whether you're considering a career change or you need an advanced degree UMBC's Master of Arts in Education will help you become a leader in teaching.
Join us for our upcoming Open House to explore how our MA in Education can help you meet your goals and equip you with skills specific to critical academic areas. You'll have the opportunity to meet with faculty and staff, gain information on financial aid and career opportunities, and find out why UMBC is the perfect place to expand your education.
The MAE program is available to all students at a special tuition rate – $12,000 total including all fees. Designed for certified teachers, content areas include computer science, mathematics, and STEM (science, technology, engineering, and mathematics). All of the pedagogical courses and content areas are offered fully online.