Data Science Webinar: Internet-Scale Recommender Systems
Friday, November 19, 2021
@
12:00 pm
–
1:00 pm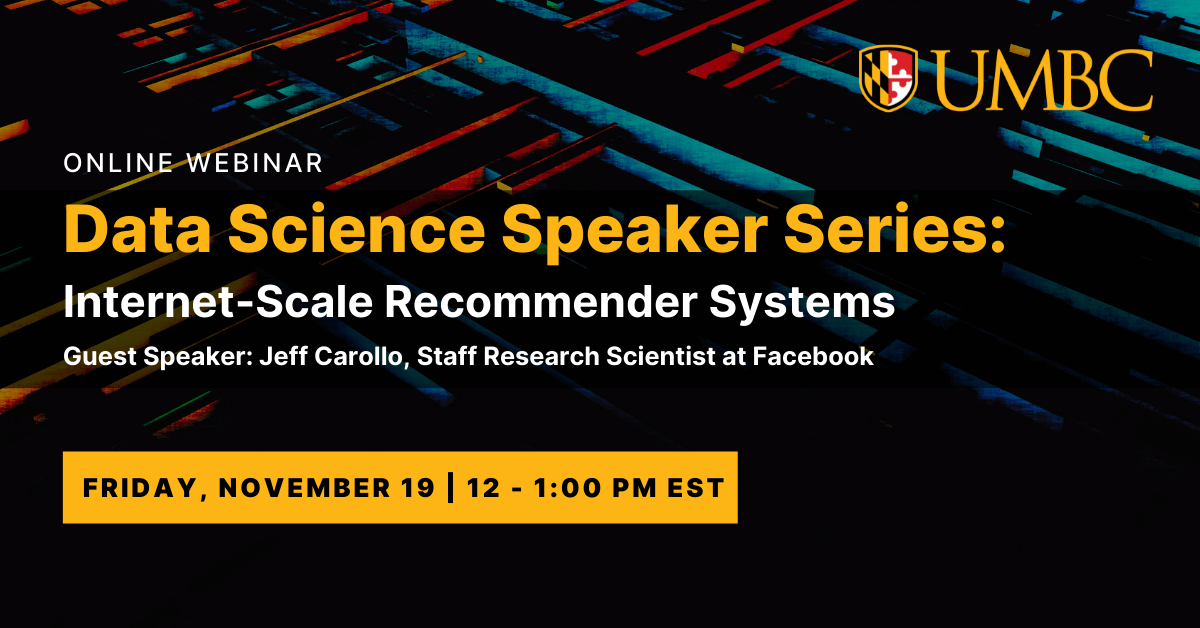 Every second of every day, millions of user requests are personalized to rank and retrieve content from petabyte-sized inventories for Facebook Stories and Feed, Instagram Stories and Feed, TikTok, Google Search, Pinterest Homefeed, Netflix Recommendations, Amazon Recommendations, and internet ads. These are wildly profitable and super easy to use products. However, the average user has no concept of just how complex they are under the hood.
This session will delve into areas of understanding on how teams build their core ranking algorithms as well as discussion on ingesting, indexing, retrieving, and crunching massive amounts of data around the clock across a globally distributed network of data centers.
The session will be held virtually on Friday, November 19 from 12:00 to 1:00 p.m. EST on the WebEx platform. Details to join the session will be sent to registered attendees before the event.
Related Events