UMBC's Office of Professional Programs offers a suite of engineering programs to meet the needs of engineering professionals in a variety of fields and at any career level.
Professional engineering programs partner with the College of Engineering and Information Technology (COEIT) to educate students on critical engineering topics, project management best practices, leadership of technical teams, and more.
Program Breakdown
Systems Engineering
The interdisciplinary Systems Engineering program equips you with the knowledge, skills, and sensibilities to design, deploy, and manage complex systems. The focus of these programs is to develop your technical ability to think and act systemically. You'll also gain knowledge necessary for the professional certifications offered by the International Council on Systems Engineering (INCOSE).  

Recently, INCOSE approved our updated SYST 660 Systems Engineering Principles course for Academic Equivalency.  This will allow any student who receives a final score of 80% or better to waive the Knowledge Exam for INCOSE's Systems Engineering Professional certification program, both at the Associate (ASEP) and Certified (CSEP) levels.
Engineering Management
This program is ideal for STEM professionals who want to develop as leaders in their field. Whether you are currently employed by, or transitioning into, a technology-oriented organization, you will learn essential leadership and management skills while staying on the cutting edge of engineering technology. Additionally, our curriculum will prepare you for industry-recognized engineering management certifications offered by the American Society for Engineering Management (ASEM).
Technical Management
This degree is designed to develop managers and leaders in various technical roles. Through our curriculum, you will acquire technical leadership, communications, ethics, and project management skills, while getting prepped for careers in such areas as technical sales, business development, and product management. Supporting these types of career trajectories, the degree can be tailored to allow for specialization in emerging technical areas such as cybersecurity and data science.
At a Glance
Locations Offered
Main Campus (Catonsville)
Programs Offered
Master's Degrees
Graduate Certificates
Accelerated BS/MS
Average Completion Time
3 years (Master's part-time)
1 year (Certificate part-time)
Credit Hours
30 (Master's)
12 (Certificate)
Tuition & Fees
Start Date
Spring/Fall
Why Consider a Professional Engineering Degree?
The need for engineers and leaders with advanced technical degrees continues to increase, especially in the Maryland, DC, and Virginia region. UMBC's professional engineering degrees focus on providing you with the skills employers are looking for to help with career advancement.
A powerful network
Our programs and courses are led by industry professionals who share practical engineering experience. Smaller class sizes help you build connections with peers across different industries.
Recognized credentials
Prepare for industry recognized credentials from the American Society for Engineering Management (ASEM), the International Council on Systems Engineering (INCOSE), the Project Management Institute (PMI)
Opportunities beyond the classroom
You can work on real-world projects to enhance your education and UMBC student experience in ways beyond simply coursework.
Flexibility
Take advantage of the broad UMBC graduate catalog of courses when planning your studies. We frequently introduce new courses in response to current events, student interests, or industry needs.
Convenient location
Our main campus is conveniently located off of I-95 near BWI Airport, only ten miles from Fort Meade.
Stackable credentials
You are able to pursue graduate certificates simultaneously with their master's degrees. Or, you can complete a certificate first and use those credits towards a degree later.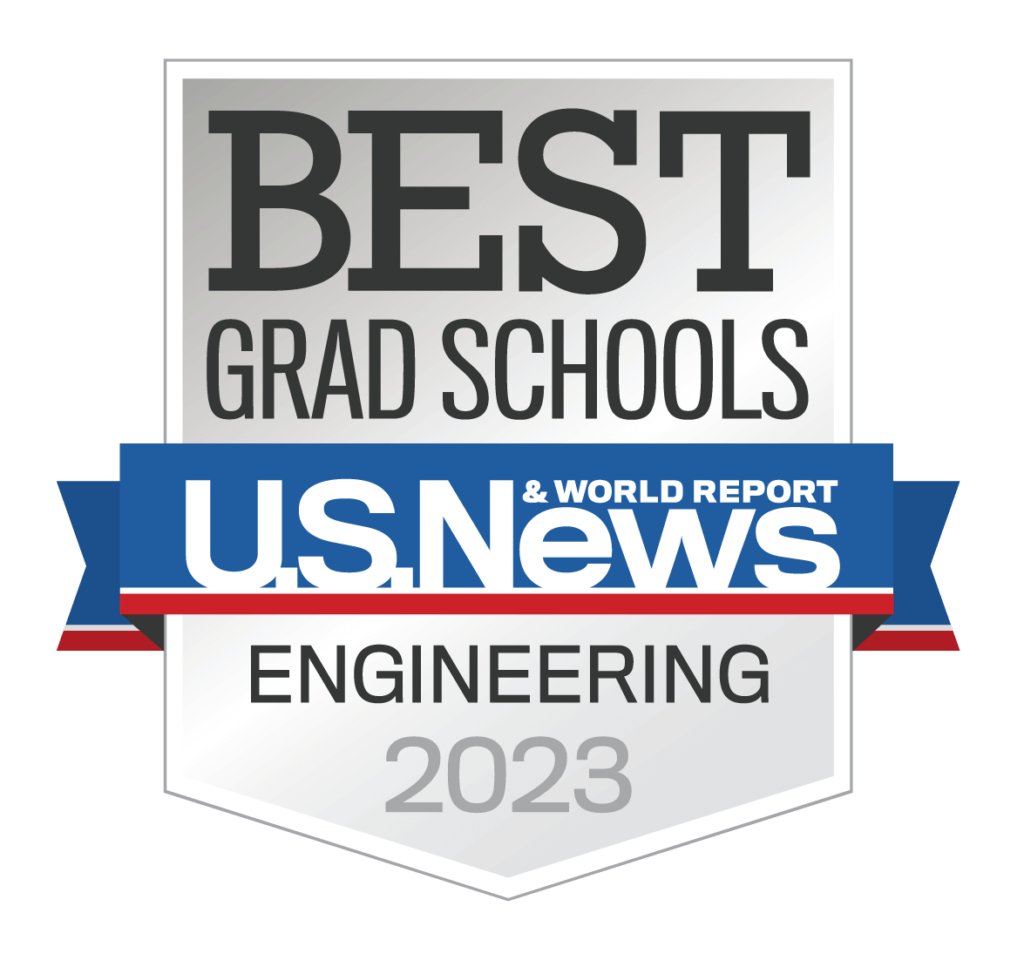 ---
Featured Event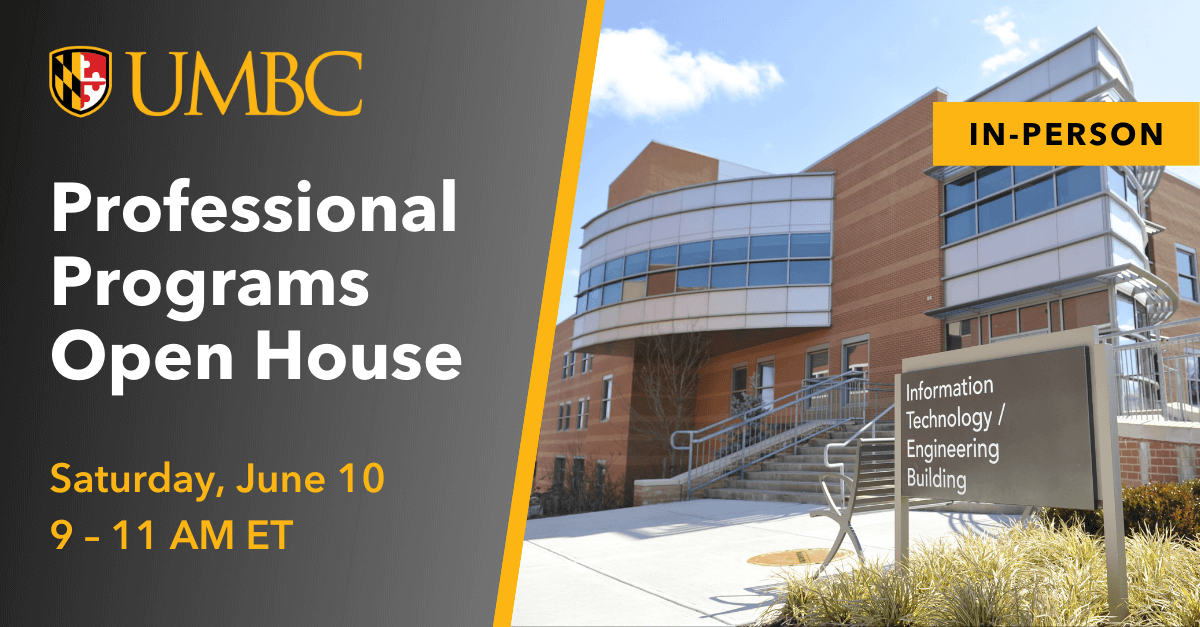 Professional Programs Summer Open House
Saturday, June 10
Whether you're considering a career change or you need a respected professional credential to transition into a management role, UMBC's Professional Graduate Programs will help you achieve the career of your dreams. 

Attendees will also be eligible to win a $1000 scholarship during their session (restrictions apply)!
See our full event listing for more opportunities to connect with us!
Learn More
Find out what the community has to say about professional engineering programs!
---
If you are looking for an engineering graduate program that is designed with your career goals and needs in mind, we encourage you to explore our site. Bring your future into focus with a professional graduate degree or graduate certificate from UMBC.